The Fort Zancudo Hangar A2 is one of the Hangars properties that can be purchased in GTA Online, located in Fort Zancudo, Blaine County.
It has been added to the game as part of the 1.41 Smuggler's Run update on August 29, 2017.
The hangar comes with space to store and customize up to 20 Personal Aircraft.
How to buy the Fort Zancudo Hangar A2 in GTA Online:
The Fort Zancudo Hangar A2 can be purchased from Maze Bank Foreclosures for a price of $3,250,000.
When it comes to hiding in plain sight, it doesn't get much plainer than the largest military installation in the state. On the plus side, they won't ask if you won't tell, and if you need to do any advanced interrogation you're welcome to borrow the bucket. Please note: this hangar provides the buyer with low level clearance to Fort Zancudo.
Hangars Properties: Features & Customization
Property Information
Notes

By purchasing an Hangar at Fort Zancudo, players will be allowed to drive or fly into the base without incurring a wanted level
Map Location: Fort Zancudo Hangar A2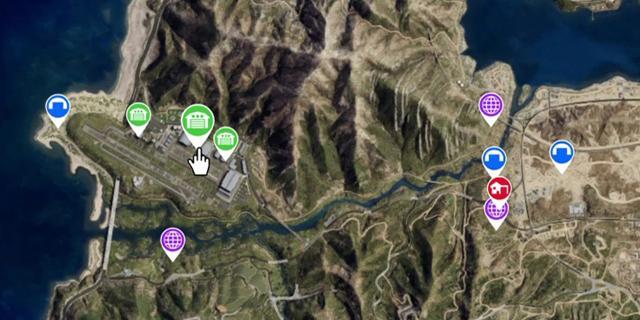 Release Information
Release Date

August 29, 2017

DLC / Title Update

1.41 Smuggler's Run

Game Edition

GTA Online

Platforms

PC

PlayStation 4

Xbox One
Hangar Interior