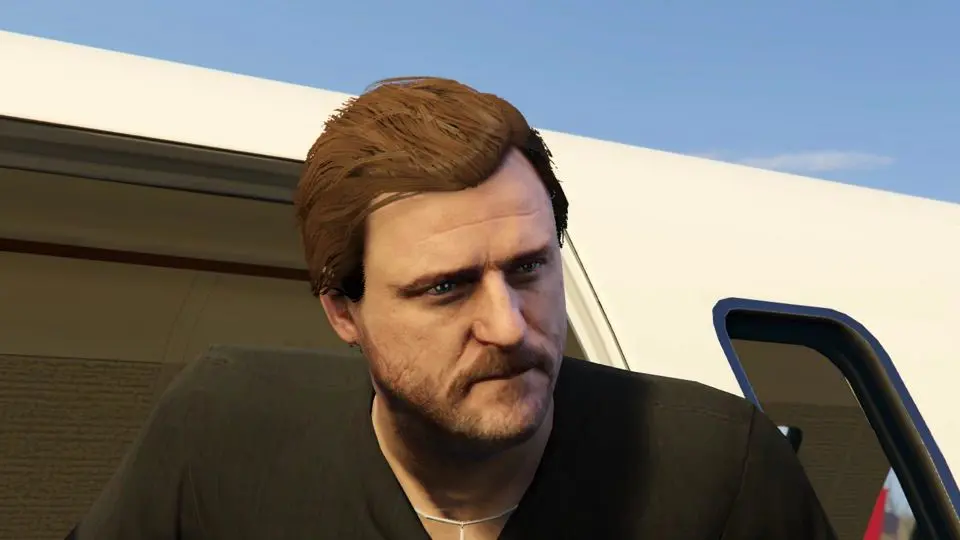 Solomun is a character that appears in GTA Online, introduced on July 24, 2018 as part of the 1.44 After Hours update.
Mladen Solomun is a Bosnian DJ, invited by Gay Tony Prince to mix at the Online Protagonist's Nightclub. He appears as the first and primary DJ for the player's nightclub.
He is first encountered when Tony Prince sends the player to pick up Solomun who is due to arrive in a private jet. The pilot passes out just as the plane is approaching and Solomun takes the controls, crash-landing the plane at Sandy Shores Airfield.
Solomun: Character Info
Gender

Male

Born In Year

1975 (38 years old in 2013)

Nationality

Bosnia and Herzegovina

Occupation

DJ

Also Known As

Mladen Solomun; Sol; Solly

Performer / Actor

Mladen Solomun (Himself)

Affiliation

English Dave Gay Tony Prince
Solomun: DJ Mix
Am$trad Billionaire - The Plan
Ara Koufax - Natural States
Swayzak - In The Car Crash (Headgear 'Always Crashing In The Same Car' Mix)
D. Lynnwood - Bitcoins
Bryan Ferry - Don't Stop The Dance (Todd Terje Remix)
Denis Horvat - Madness Of Many
Johannes Brecht - Incoherence
Solomun - Ich Muss Los
Matthew Dear - Monster
Truncate - WRKTRX 3
Floorplan - Spin
Cevin Fisher - The Freaks Come Out (2000 Freak Mix)
Chris Lum - You're Mine (Clean Version)
Alex Metric & Ten Ven - The Q
Solomun - Customer Is King
Adam Port - Planet 9
Dubfire - The End To My Beginning
Leonard Cohen - You Want It Darker (Solomun Remix)
Solomun: Appearances
Release Date

July 24, 2018

DLC / Title Update

1.44 After Hours

Game Edition

GTA Online

Platforms

PC

PlayStation 5

Xbox Series X|S

PlayStation 4

Xbox One
Solomun Screenshots
Solomun Artworks
Solomun Video