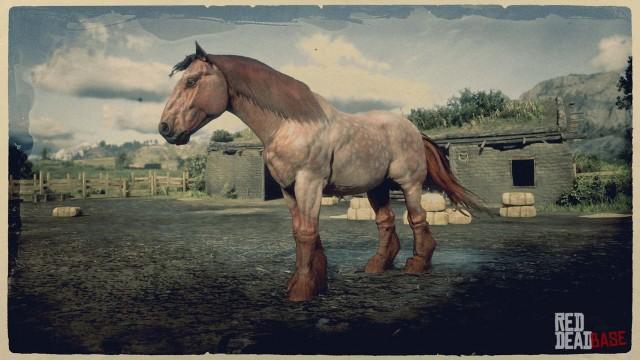 The Ardennes is one of the Horse Breeds featured in Red Dead Redemption 2 and Red Dead Online.
Ardennes Description:
Ardennes horses are known for their well-built bodies as well as being brave in combat situations.
Ardennes are well-built War Horses. They can be identified by their bulky body, thick leg feathering and broad head. They are one of the heaviest horse breeds. The Bay Roan and Strawberry Roan coats can be purchased from a stable.
This sturdy, brave breed handles well under pressure and will not become agitated while in combat. They are known for being healthy with great Stamina, average Speed and Acceleration.
Ardennes Coat Styles: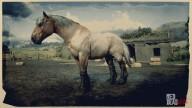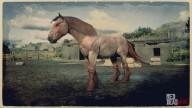 Ardennes Statistics
Speed

20.00

Stamina

40.00

Health

50.00

Acceleration

30.00

Handling

40.00

Overall

38.33
Ardennes Info
Horse Class

War Horse

Handling Type

Standard

Animal Species

Horse

Animal Class

Mammal

Animal Family

Equidae

Size

Large

Peculiarity

Domestic Animal

Acquisition

Valentine Stable

Scarlett Meadows Stable

Van Horn Stable

Hunting

Cannot be hunted

Required for Achievement

No
Notes

This is a Domestic Animal, killing it or harming it decreases Honor and attracts a Wanted Level.

Scientific Name

Equus Ferus Caballus
Ardennes: Appearances
Game Edition

Red Dead OnlineRDR 2 Story Mode
Screenshots
Artworks