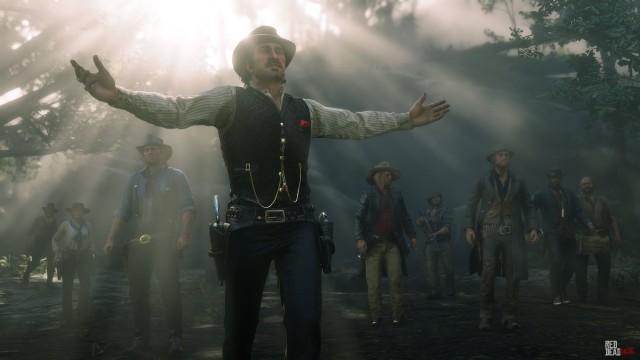 When a new game releases, the comparison with other games is inevitable. Every time a developer creates a game, there's something new, something unique. Rockstar Games has been a powerhouse when talking about creating unique, engaging and masterful storytelling in the video games industry.
Starting of with Grand Theft Auto, they have never looked back ever since. Creating one masterpiece after another, both in terms of story and sheer amount of innovation. GTA V launched way back in 2013, which launched almost five years after GTA IV, one of the best stories ever in a video game. Red Dead Redemption 2, too, came five years later.
Today, we will discuss what we think makes RDR2 better than GTA V, given both are considered a 'masterpiece'. We are comparing the Single Player experiences of both games.
1. More Realism
Red Dead Redemption II expands on the term 'realism'. There are TON load of examples that prove that how much detailed this game actually is. Gang members will react differently when you don't provide any assistance or spend more time exploring the wilderness and immerse yourself in this stunning world. Eat often, bathe frequently and sleep well! Your actions will change Arthur's appearance.
People will remember you and your actions. GTA V, on the other hand, feels bland when compared to RDR2. The world is alove but not lively. One could imagine the amount of work the devs must've put in to bring the most realized version of immersion in a video game ever. A world that feels more lively than the world we live in.
"this seamless, natural-feeling experience in a world that appears real, an interactive homage to the American rural experience. [It's] a vast four-dimensional mosaic in which the fourth dimension is time, in which the world unfolds around you, dependent on what you do."
- Dan Houser, ex-founder of Rockstar Games

2. Better AI
AI in games can make it or break it. Red Dead Redemption 2's AI has that depth and detail that is unparalleled. You can talk to everyone; be it a sheriff or any random NPC. The dialogues are not weird at all, they will response as you react; greet, antagonize or rob. In GTA V, you couldn't talk to NPCs for long; they would either run away or won't care if you were there.
For example, if you visit a grocery store in RDR2, people will remember you, based on the interaction (be it good or hostile) and will have certain dialogues depending upon the situation.

3. Better characterization
Arthur's story was something I got connected to the story right from the beginning. In RDR2, the characters are complex and more layered than any Rockstar's title to date. Be it Arthur Morgan or Dutch or Sadie, these characters had something hidden, different agendas and different thought processes that we experience while playing the story.
Given the tone of the game, GTA V lacked on this aspect. GTA V had a good story but that characterization was surely lacking due to multiple protagonists and the tone of the story.

4. More exploration
GTA V offered a large area to explore; the bustling city of Los Santos, the country side and sea. Each area had its unique region where you could find high mountains or the bustling city of Los Santos or Sandy Shores. RDR 2 expands on exploration, offering players a huge map to travel at their own pace and get lost in the wild-west.
It'll take a while to visit every nook and cranny of RDR2's world. Each area is choke full of detail and variety, in terms of jaw dropping landscapes, random encounters and many side activities to take part in. One will surely get lost in the beauty of game.

5. Benchmark in Graphics
When it comes to Red Dead Redemption 2, no game comes around, in terms of visuals. The graphics are top notch, while on a horseback, exploring the world, sometimes the game looks photorealisitc. The striking visuals, god rays effect or improved draw distances; it's breathtaking!
RDR2 is a technical achievement of games are really capable of doing. GTA V too, offers great graphics but it doesn't come near to RDR2. It is worth mentioning that GTA V still hasn't aged. The graphics still hold pretty good, given the game came out almost seven years ago.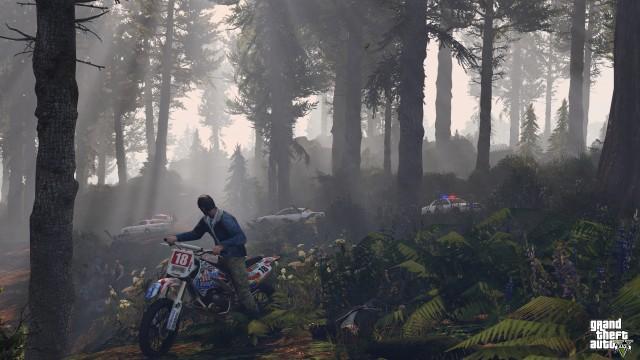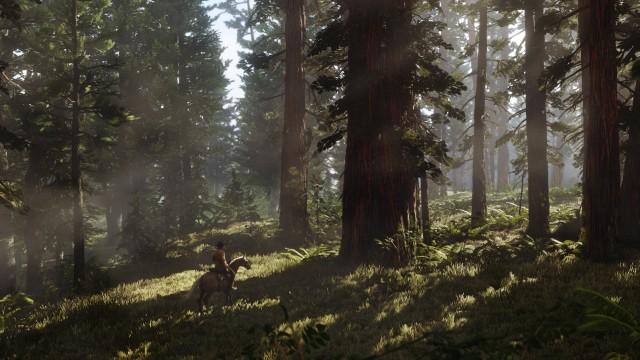 6. More side characters to learn about
GTA V had many side characters but you could barely know them better. RDR2 has a 'family' to interact with. You will know better about every character you interact with and even know better about Arthur's past.
These interactions add more to the immersion and better understanding what happened before the story of RDR2 began or other vital information regarding character's back story.
GTA V had a bunch of side characters but still we could never interact with them to know beyond what the main storyline had to offer. Hope this feature gets implemented in the next GTA.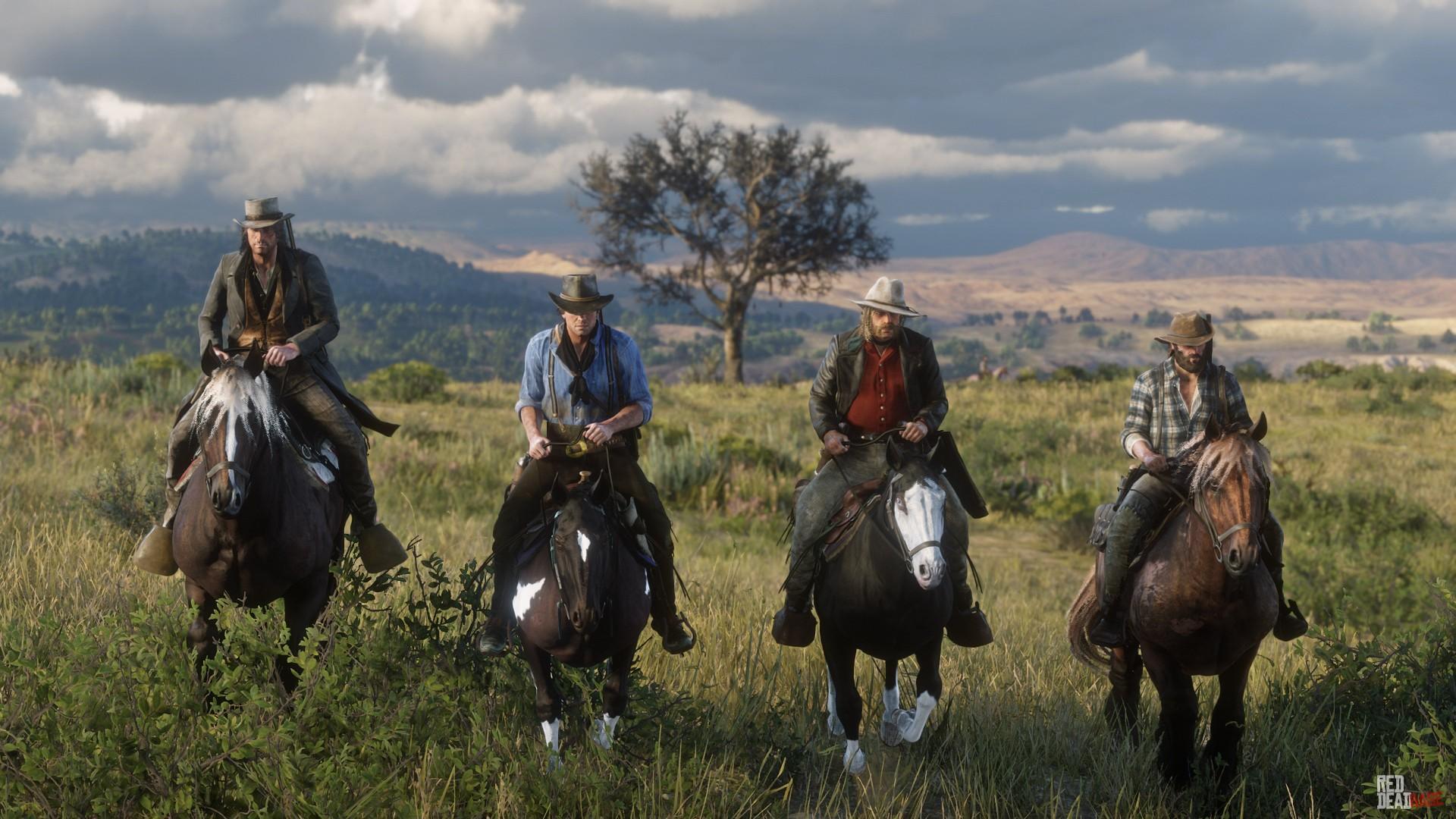 7. The world will keep moving
GTA V has a ton of NPCs, for sure. But they don't contribute much to the world. They had no specific reason to be there as interactions with these NPCs becomes annoying at times.
But in RDR2, people have proper schedules and they are busy with their own things to do and even if Arthur's not there, they will be performing day to day jobs in order to survive the wild west!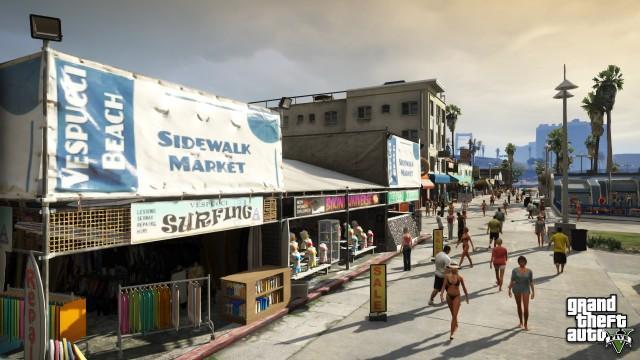 8. More grounded
The characters and story in Red Dead Redemption 2 were more grounded, due to the tone in the game. The game offered us various characters we share a great bond with, for example, Sadie Adler, Charles Smith, Sean McGuire and many more characters. The conversations between characters make us resonate with them, understand their feelings and their reactions to things going around with them.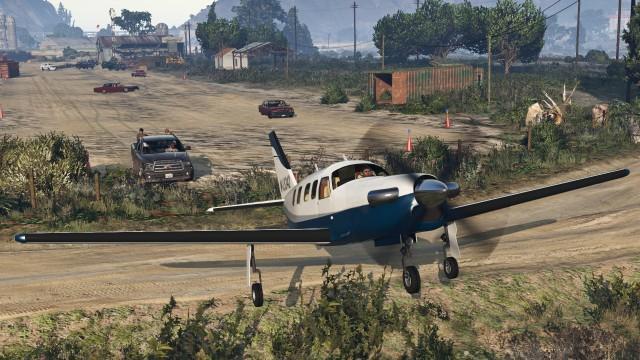 9. Physics
The physics in Red Dead Redemption 2 offered a host of unique animations. From melee attacks to gun fighting, each animation felt so unique, so different.
GTA V, on the other hand, lacked the animations its predessor had.
GTA IV featured realistic physics, thanks to the Euphoria Engine, the car movement, melee attacks and shooting felt more responsive.
In an interview with Vulture, before the release of Red Dead Redemption 2, Dan Houser said,
We were working 100-hour weeks" several times in 2018, Dan says. The finished game includes 300,000 animations, 500,000 lines of dialogue, and many more lines of code. Even for each RDR2 trailer and TV commercial, "we probably made 70 versions, but the editors may make several hundred. Sam and I will both make lots of suggestions, as will other members of the team."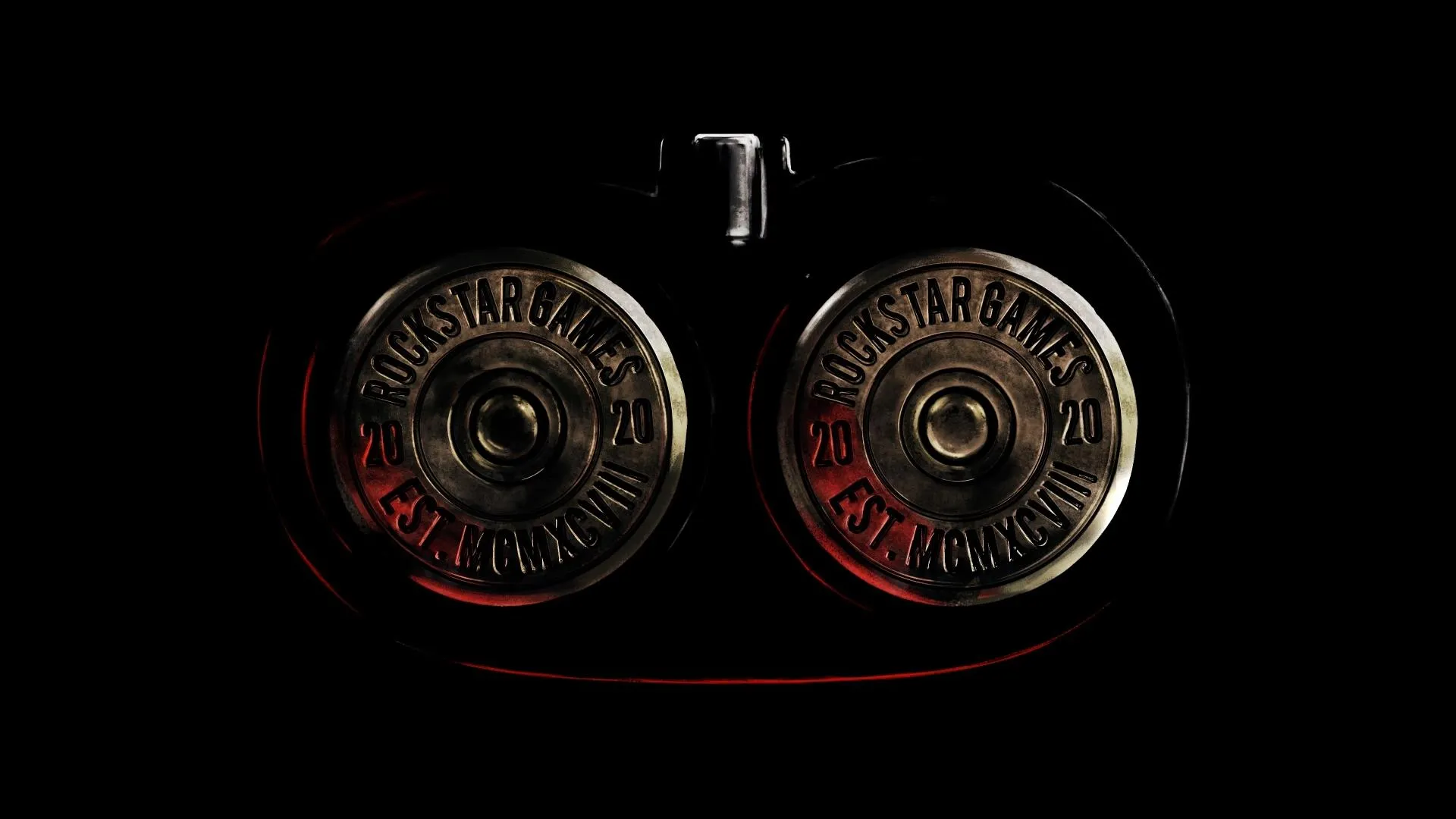 I've barely scratched the surface. The intricate details and the heart wrenching storyline made Red Dead Redemption 2 a masterpiece and no game could ever match what it achieved.
An achievement, both technically and the medium as a whole. Rockstar Games did a splendid job in creating this world - one of the best games ever made! We can't wait on what Rockstar has to offer us next!
In case you missed it, GTA V comes to PS5 and Xbox Series X in late 2021 and what to expect from this next gen port.