New Horse Races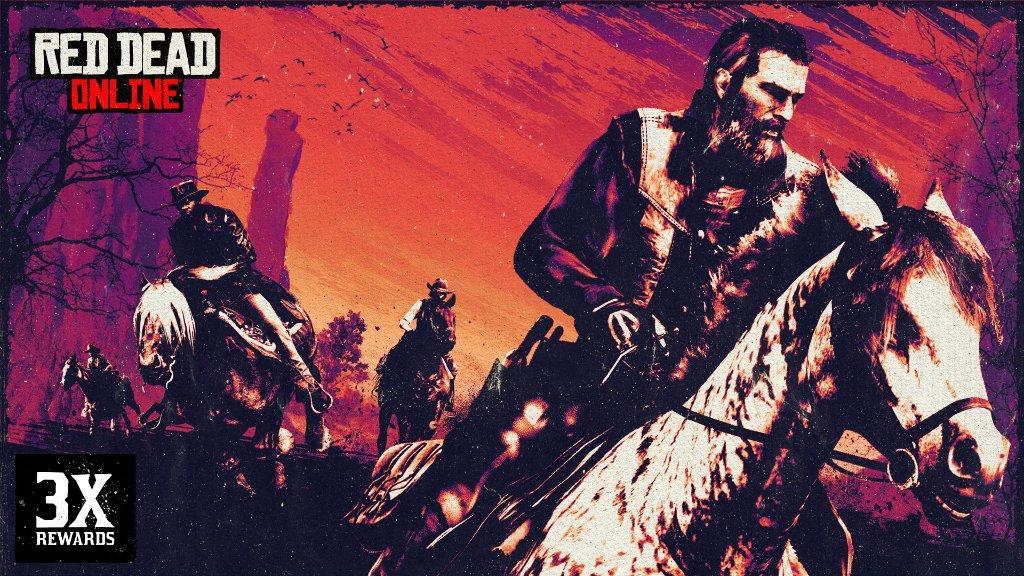 8 new Horse Races have been added to Red Dead Online starting from this week! Try them by playing this week's featured Series. Also, all Races will continue to award 3X RDO$ and XP this week, and placing in the Top 3 will make you earn an Offer for 40% off any Saddle. Plus, completing any of the new Races will also get you an Offer good for half off the Improved Bow and 20 Arrows.
Limited-Time Clothing
Eberhart Coat
Fanned Stovepipe Hat
Macbay Jacket
Chambliss Corset
Danube Outfit
Discounted Content In-Game
50% Off
40% Off
Saddlebags and Stirrups
All Outfits
30% Off
Prime Gaming
Red Dead Online players who connect their Rockstar Games Social Club account to Prime Gaming will receive Rewards for:
A Free Bounty Hunter License

A Free Trimmed Amethyst Bounty Wagon Livery
In addition, players who connect to Prime Gaming before June 7th will receive Offers for half off the Advanced Camera and select Outfits up to Rank 15, plus Rewards of 5 Blending Tonics and 5 Legendary Animal Pheromones.