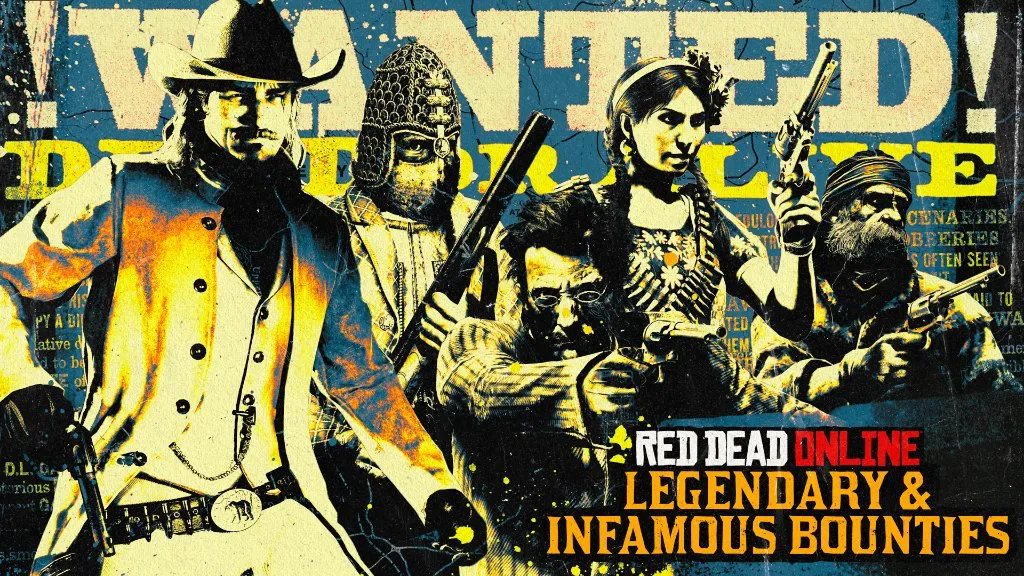 All Bounty Missions, including Legendary and Infamous targets, are paying out double Role XP this week in Red Dead Online, while all Bounty Hunter Free Roam Events are paying out 1.5X RDO$ and Role XP for the whole week as well.

Also:
All card-carrying Prestigious Bounty Hunters will receive a Treasure Map and 100 rounds of High Velocity Rifle Ammo. Experienced Bounty Hunters who have reached Rank 30 and are looking to trade in their Role XP for Gold will score double the usual payout rate this week, exchanging 1 Gold Bar per 10,000 Bounty Hunter XP instead of the usual 50 Nuggets. To exchange your XP for Gold, enter the Progress section of the Pause Menu, open your Awards, and navigate to the Bounty Hunter Award.

If you choose this week to make it official and become a licensed Bounty Hunter, you'll receive 25 Throwing Knives and 50 rounds of Split Point Repeater Ammo to help you survive and thrive out there. If you're looking to take your practice to the next level, Bounty Boards across the country are knocking 3 Gold Bars off the cost of the Prestigious Bounty Hunter License through June 7th.
Plus, all Competitive Free Roam Events will make you earn double XP by playing them!
Limited-Time Clothing
Dillehay Hat
Benbow Jacket
Tied Pants
Calhoun Boots
Darned Stockings
Woodland Gloves
Discounted In-Game Content
50% Off
40% Off
30% Off
Prestigious Bounty Hunter Outfit, Emote, and Bounty Hunter Wagon Tints
Improved Saddles
Double Bandoliers
Shirts, Corsets, & Dresses
Prime Gaming
Red Dead Online players who connect their Rockstar Games Social Club account to Prime Gaming before June 7th will receive Offers for half off the Advanced Camera and select Outfits up to Rank 15, plus Rewards of 5 Blending Tonics and 5 Legendary Animal Pheromones.