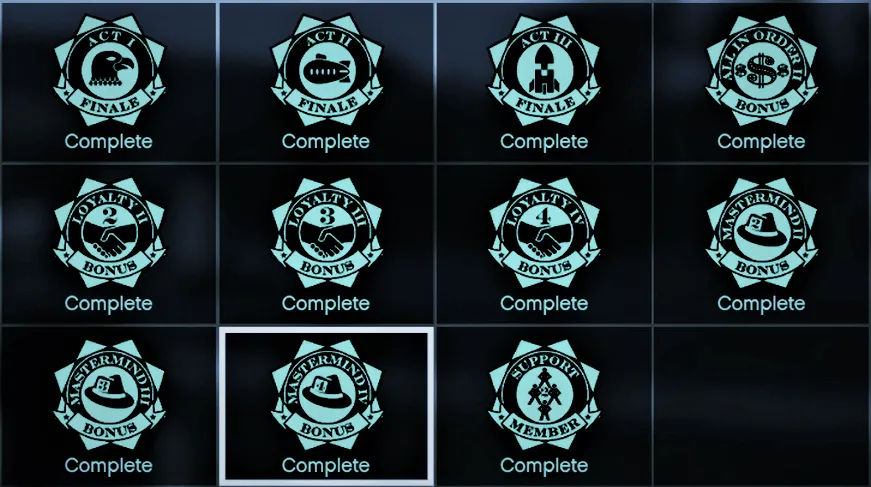 GTA Online is truly vast, with jobs and activities to keep one occupied for hundreds of hours. Whether you are a new player learning the ropes or a veteran looking for a change of pace, here are the Top 10 GTA Online Awards to keep things interesting in 2021.
"The Exporter" Award (Vehicles)
Simeon Yetarian, the shady car dealership owner, sends you a vehicle export request in 5-10 minutes after you've joined a lobby. He needs you to collect a car, respray it and deliver it to his garage at the docks. A staple activity for the series and reminiscent of the good old days of just "Grand Theft Auto" ing your way to unlocking interesting prizes in GTA Vice City and GTA San Andreas (GTA III, 2 and 1 if you're really the GTA guy/gal), this should help you rediscover the roots of what this series stands for - boosting cars. The award is unlocked after 25 successful exports.
"Coordinated" Award (Hobbies)
First introduced in GTA Vice City, interactive Night Clubs have been a staple of the series. Rockstar Games might want one to think that the GTA series is like an endless party and not all about mindless violence, so why not. GTA Online unsurprisingly has the most fleshed-out Nightclub mechanics in any GTA game, providing more control to the players with regards to the dance moves. You have to dance perfectly to the beat (in your own nightclub or someone else's) for 5 minutes straight to unlock this award.
"True Love" Award (Hobbies)
This is more of a silly addition to this list, just as Rockstar added it as an award to GTA Online along with the Diamond Casino Heist update. In the arcade, it is possible to get a machine called The Love Professor. The machine basically shows the level of "love" between two players who use it together. Levels range from "Ice Cold" to "Sizzlin'". To get this award, two players must get the eponymous "True Love" rating. Be mindful that there are other GTA Online awards unlocked for getting other levels of love in the same machine. Pick a random player from the mayhem and go to the nearest arcade to test your love for each other!
"Clear Out" Award (Combat PvE)
This is aimed at, no pun intended, those of you who would like to do more shooting than dancing. There are gang territories all over the city of Los Santos. All you have to do is clear out 5 of these territories in a single game day, which is 48 minutes. Easy right? Right?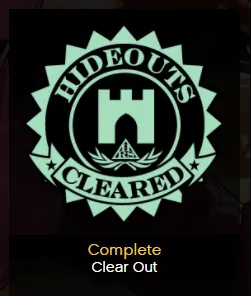 "Spinderella" Award (Vehicles)
Another one for the drivers in GTA Online, taking full advantage of the physics in this game which is absolute bonkers. Hit a ramp at an angle to start spinning mid-air. Award unlocks when you complete a minimum of 5 spins before you touch the ground. We'll let you be the judge of which ramp (or vehicle) you fly off to get this one right.
"Asleep on the Job" Award (Heist)
Who says you shouldn't have some fun while grinding the Diamond Casino Heist? Remember those drones Lester asks you to shoot down every time you wish to attempt the Casino Heist via Silent and Sneaky approach? Yeah, they actually do serve a purpose. Call in your Nano drone during the Heist to tranquilize up to 3 guards on duty, effectively putting them to sleep while they are on active duty. Unlock this award by tranquilizing 20 guards overall. Happy Heisting!
"Sun Set" Award (Hobbies)
Now there are several GTA Online awards you could unlock for dancing to the music from the ensemble of available DJs in the game. Of this, we think this one takes the cake, simply because it is set on the beautiful island of Cayo Perico. The biggest GTA Online update brought with it an option to travel to Cayo Perico and dance the day off in the sun. Dance to the music of Keinemusik in Cayo Perico for a total of 60 minutes to unlock this award. Don't forget your sunscreen, Cayo Perico is super hot this time of year.
"Psycho Killer" Award (Combat PvP)
Not to be confused with the GTA Vice City mission of the same name, this is probably the most reckless of the GTA Online Awards in this list. We know that GTA Online is a violent, violent place. When a player starts killing other players in the lobby repeatedly, they get marked in bright red. Award is unlocked when you kill 100 such players. Our prayers are with you if that red player has a mod menu, though.
"Over The Top" / "Throwback King" / "The Swing King" / "Stroke Master" (Hobbies)
Depending on your hobby of choice within the world of GTA Online, you could indulge in the pursuit for any or all of these GTA Online awards:
"Over The Top" Award: 25 Arm Wrestling wins. For folks with biceps as tight as Brucie Kibbutz.

"Throwback King" Award: 25 Dart wins. As long as your dart doesn't find itself in someone's eye.

"The Swing King" Award: Win 25 rounds of golf. Go all Tiger or no wood, your call.

"Stroke Master" Award: 25 Tennis match wins. You could be Federer hidden inside a psychotic killing machine, who knows.
"Over Achiever" Award (General)
An award for the true meta, complete daily objectives for 28 days without a skip. You could finally lay the question about your videogame fidelity to rest. Daily objectives are also a good way to discover what the game offers, in case you missed some of the features in the endless wave of grinding. The pursuit for this award is definitely appealing for all the GTA$ and RP one could expect from completing the not so time-consuming daily objectives.
GTA Online Awards - Some special mentions
"In Control" Award: Shoot, aim, shout at the crowd to keep them under control. Saucy.

"Unstoppable" Award: Fully modify an Arena vehicle. Just gonna put this under the "You either like it or you don't" list.

"The Human Canvas" Award: Get a tattoo on each body part. Express yourself, more, no even more.
If you're just starting with GTA Online, feel free to check out the full list of achievements in the game. Did your favorite GTA Online Awards make the list?
Let us know about your best achievements and the story behind them in the comments below or on Twitter at @GTABase, we would love to hear it!