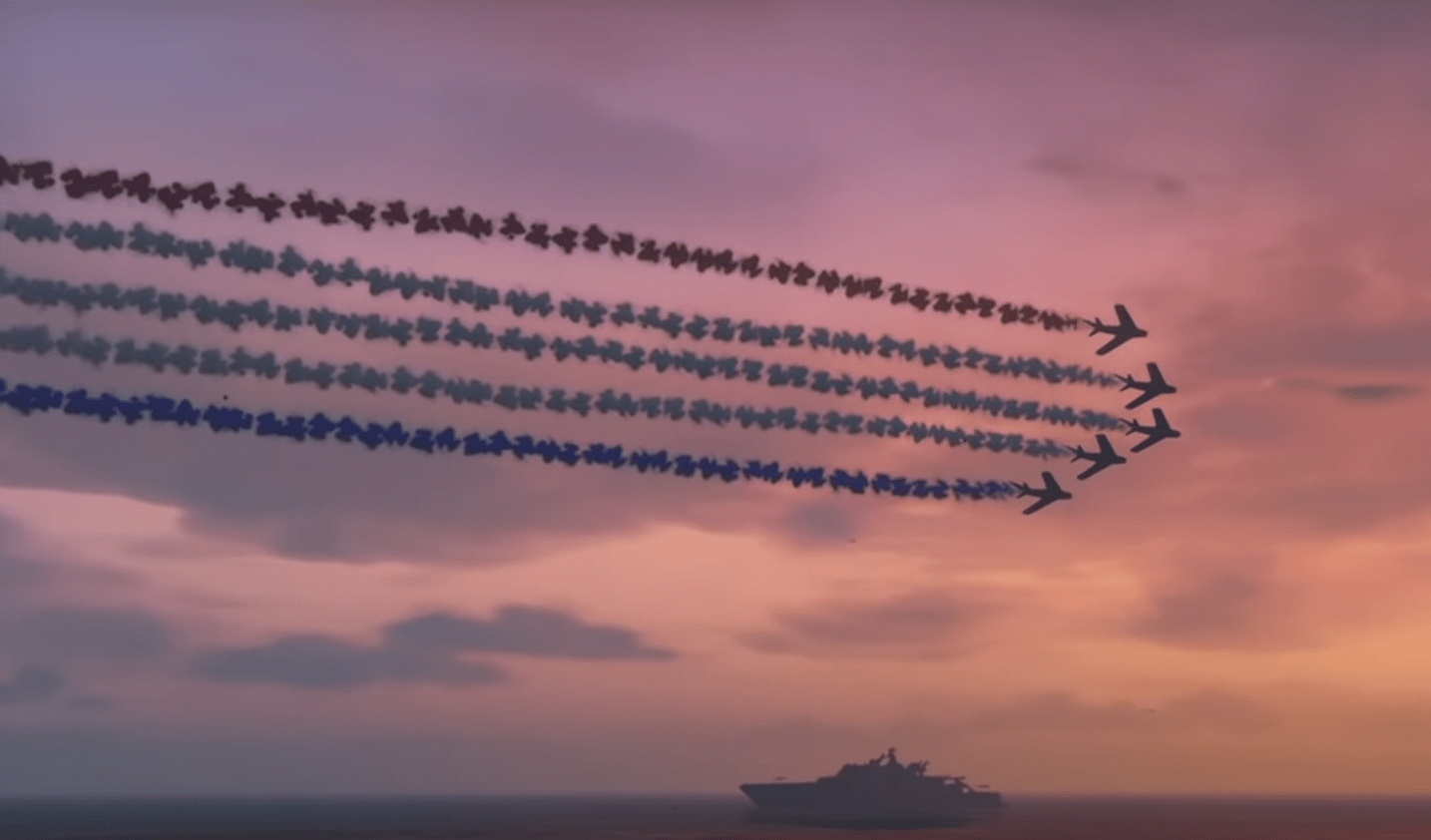 GTA Online players are being asked to take to the skies with this week's discounts and it looks like a few players have already been doing that & more!
Reddit user Alotta_Fagina1 was selling some product near Vespucci Beach and came across two incredibly talented pilots who gave him a quick glimpse of their aerial talents.
I got distracted whilst selling product and met these guys who were hosting an airshow. from r/gtaonline
Around the same time, another lucky Redditor Bmancowtan got to see a whole routine courtesy of The Red Sparrows, a renowned GTA Flight Team.
Ever seen a GTA Airshow..? from r/gtaonline
You can see more from The Red Sparrows on their YouTube channel and in the meantime, there are a few more days for you to take advantage of this week's discounts, so why not take to the skies yourself and share your aerial adventures with us!