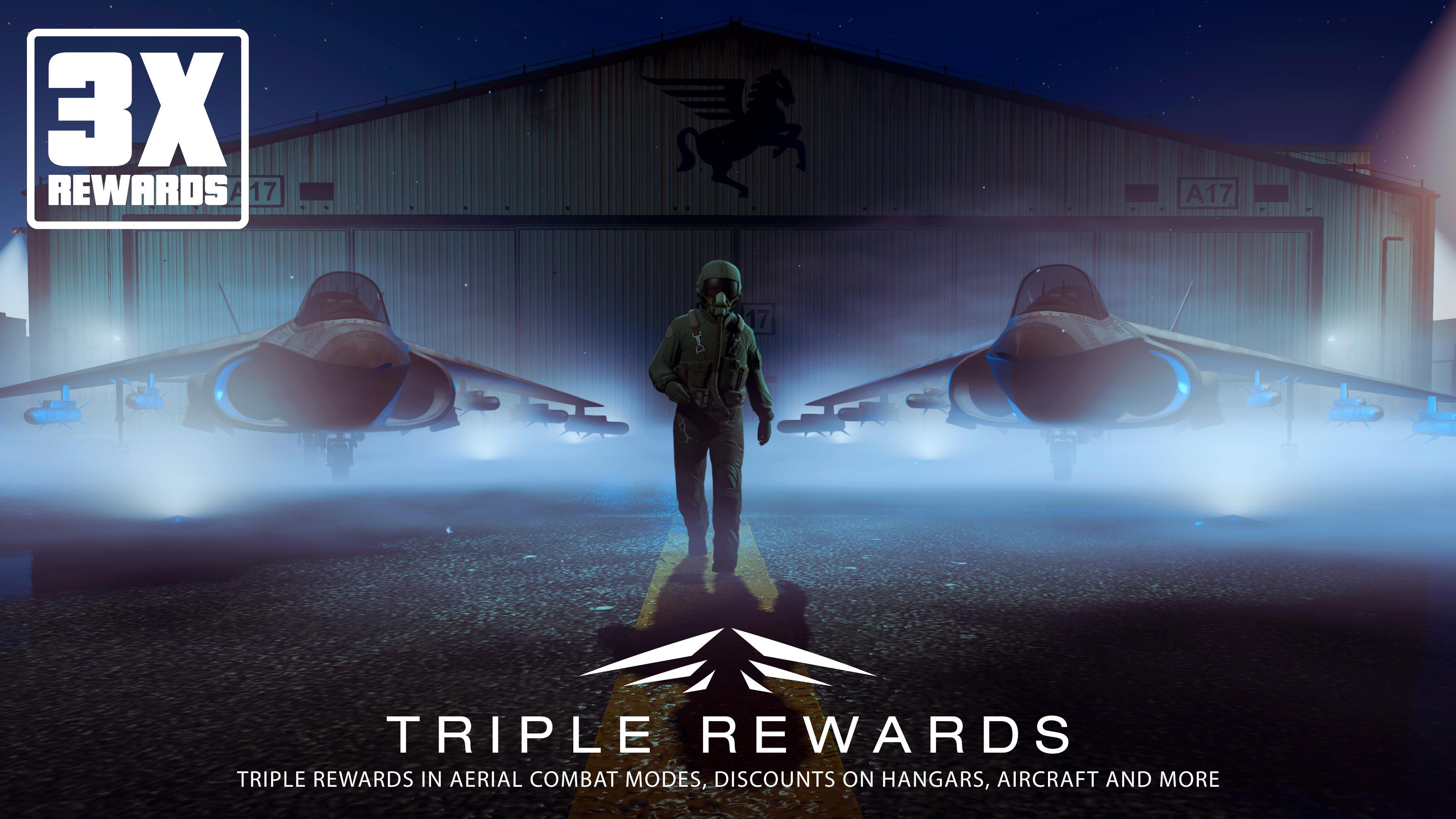 Triple Rewards
Earn 3X GTA$ & RP in Air Force Zero and in Top Fun modes. Also, earn Double Rewards by playing any Smuggler's Run Sell Mission through April 15.
New Podium Vehicle: Imponte Deluxo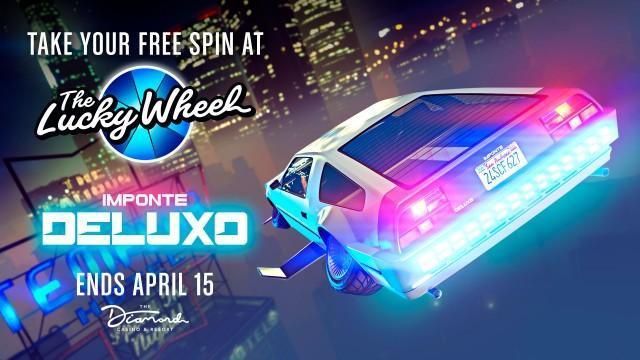 This week's top prize at the Diamond Casino & Resort is the Imponte Deluxo.
GTA$ Gift

Don't forget to get a one-time GTA$500,000 gift. Jump into GTA Online and play, the GTA$ will be automatically sent to your Maze Bank account within seven days.
J Lager Beer Hat
Complete a total of 10 Daily Objectives throughout the week and you'll get the J Lager Beer hat as a free gift along with an additional GTA$1,000,000.
Discounted Content In-Game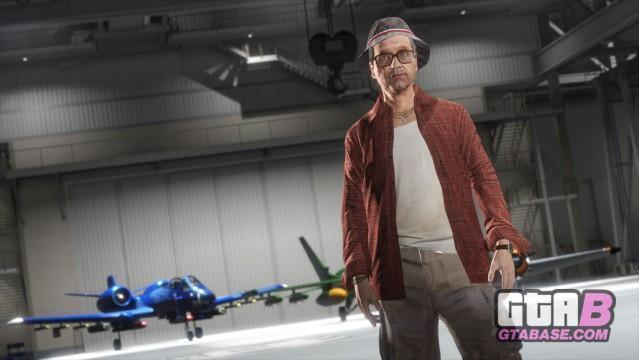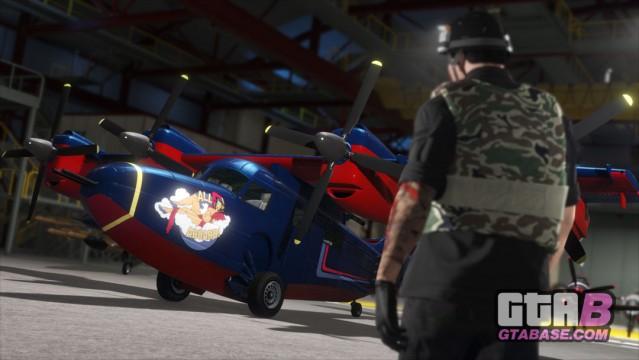 60% Off Hangars, Hangar Modifications & Add-Ons
LSIA Hangar A17, LSIA Hangar 1, Fort Zancudo Hangar 3499, Fort Zancudo Hangar 3497, Fort Zancudo Hangar A2, Hangar Styles, Lighting, Floor Graphics, Office Furniture, Living Quarters, Workshops.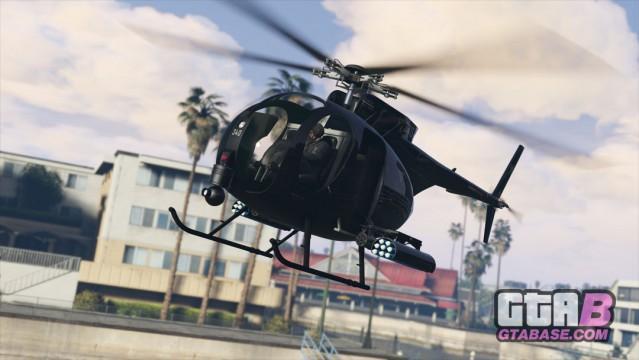 50% Off Buzzard Attack Chopper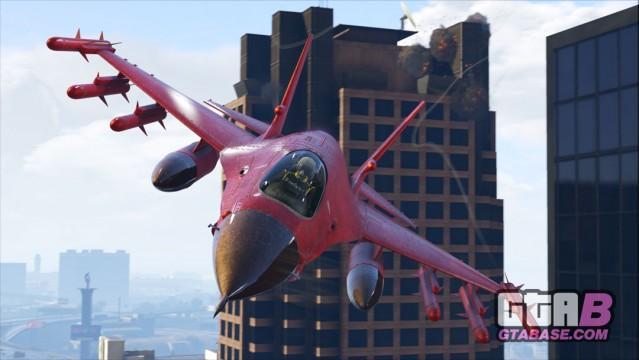 60% Off P-996 Lazer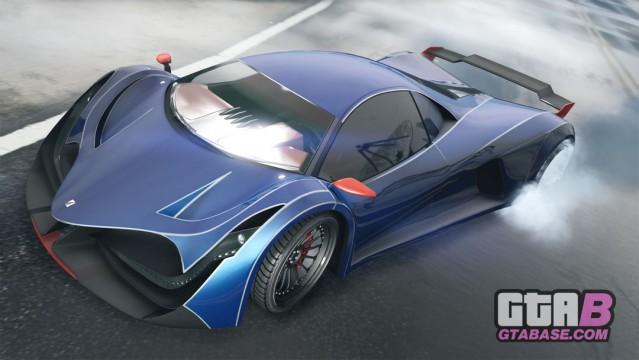 50% Off Principe Deveste Eight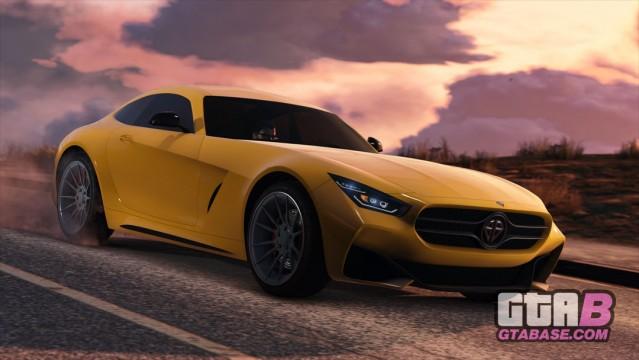 50% Off Benefactor Schlagen GT
Twitch Prime Discounts
Twitch Prime members who link their Twitch Prime and Rockstar Games Social Club accounts will receive 75% off all styles of the Arena ZR380 and MTL Cerberus. To ensure access to these and future benefits, make sure to visit Twitch Prime and sign up.