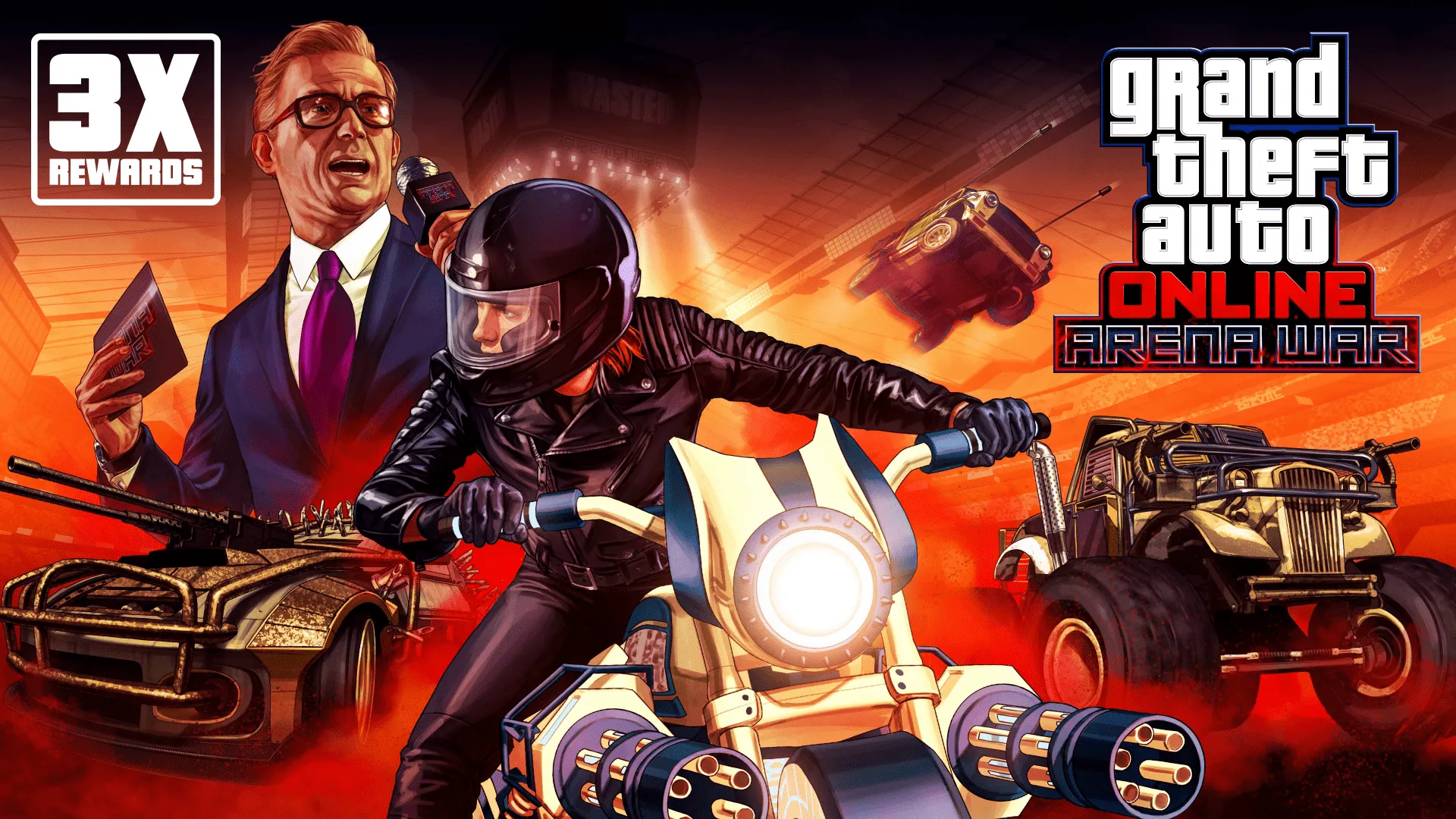 Triple Rewards in the Arena War Series
Earn 3X GTA$ & RP in the Arena War Series this week in GTA Online.
Also, Sawmill Time Trial and La Fuente Bianca RC Time Trial will pay out Triple Rewards. Plus, play any Simeon's Premium Deluxe Repo Mission and earn 2X GTA$ & RP.
New Podium Vehicle: Pegassi Tempesta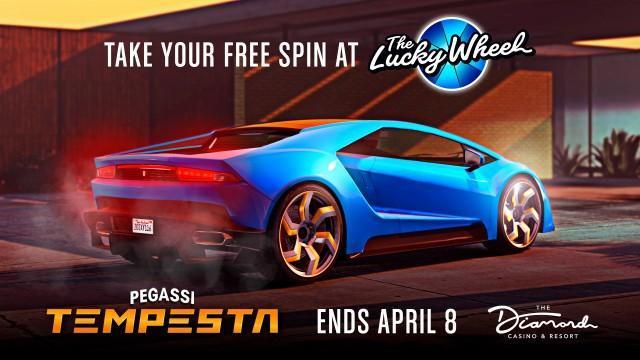 This week's top prize at the Diamond Casino & Resort is the Pegassi Tempesta.
Discounted Content In-Game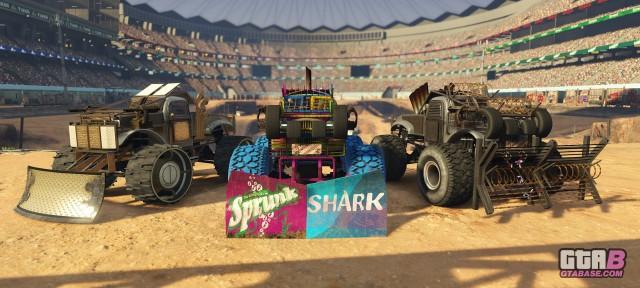 All three variants of the Arena Sasquatch are 60% off this week.
Also on sale this week:
Twitch Prime Benefits
Twitch Prime members who link their Twitch Prime and Rockstar Games Social Club accounts will receive 75% off all styles of the Arena ZR380 and MTL Cerberus. To ensure access to these and future benefits, make sure to visit Twitch Prime and sign up.