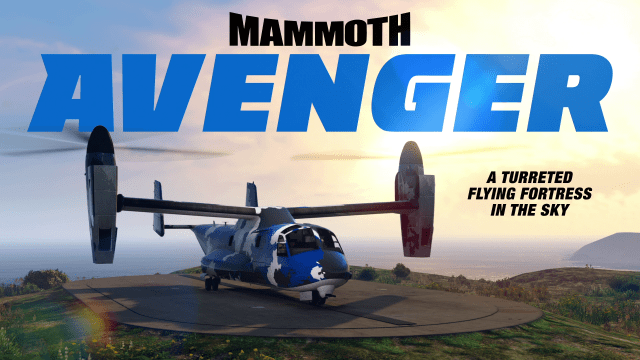 The Mammoth Avenger 60% Off Through April 1
How about a vertical take-off, turreted, flying fortress/experimental weapons lab in the sky/death-spitting collateral damage producer that practically flies itself? The Avenger is all these things and more.
Pick it up this week for a 60% discount.
3X GTA$ & RP on Motor Wars: March 26 - April 1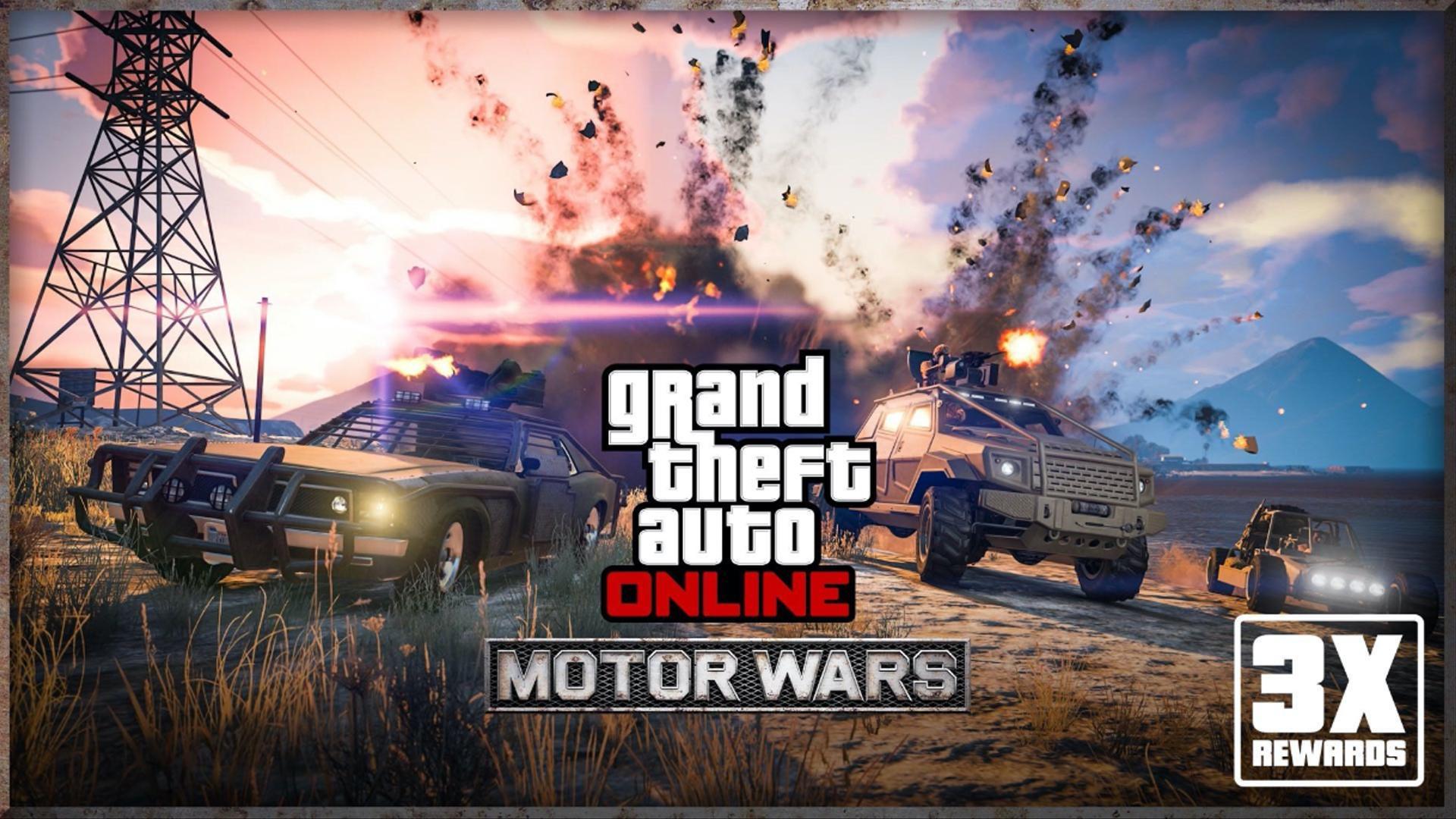 Leap into the fray with nothing but a parachute and a pistol to your name in Motor Wars, where teams must scrap and fight for survival in an ever-shrinking game area. Keep your cool as all hell breaks loose and be on the last team standing to claim the ultimate prize - a triple payout of cold, hard cash.
Earn 3x GTA$ & RP on Motor Wars Adversary Mode this week in GTA Online.
New Podium Vehicle: Übermacht Zion Classic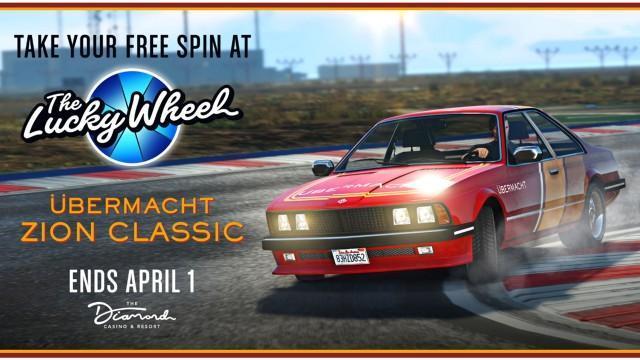 The Zion Classic is available on The Diamond's podium through April 1.
Discounted Content In-Game
Twitch Prime Bonuses & Benefits
In addition to an extra 10% off the discounts above, GTA Online players who successfully connect their Twitch Prime account to the Rockstar Social Club will be able to redeem the Pixel Pete's Arcade in Paleto Bay for a complete rebate and take 80% off the Maze Bank West Office and Mission Row Nightclub properties. To ensure access to future benefits, make sure to visit Twitch Prime and sign up.