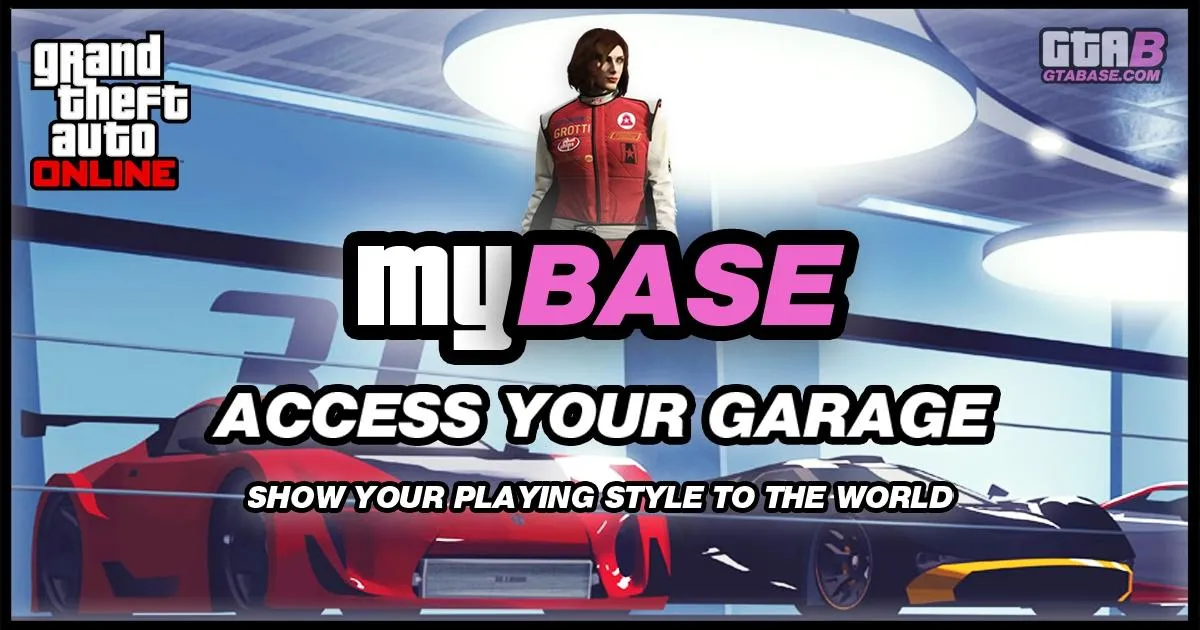 During the past few months, we've been working on new updates and improvements to MyBase, the interactive system that allows you to quickly register and keep track and showcase to the world all the Properties, Garages and Vehicles you own in GTA Online, as well as seeing the total worth of your GTA Online collection.
About a month ago, we sent out a small survey looking for feedback on MyBase, and we received a lot of suggestions and ideas. (as well as a fantastic response, with 100% of the people that partecipated in the survey stating they would recommend MyBase to a friend - thank you so much for the support!)
So it's now time to let you know what additions and updates we implemented into the system recently - these were added over time so most of you will have probably already noticed them and put them to good use, but here is a rundown of everything that's new since the last update post.
This is just the start of many more improvements to come following your feedback and suggestions, keep reading for a preview of that as well!
Revamped Pegasus Storage
The Pegasus Storage section has been completely revamped!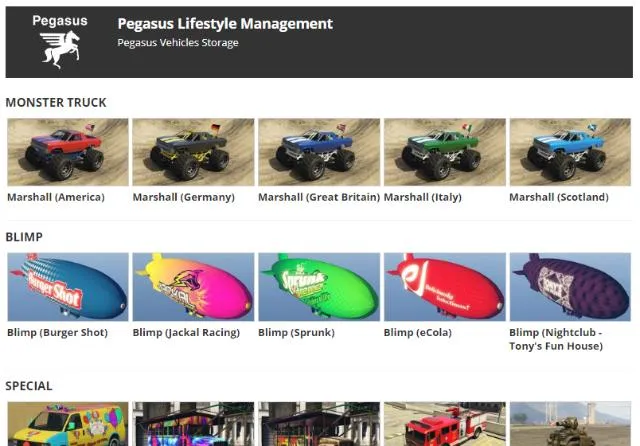 Previously a single select field, it has now been divided in Categories just like it is in-game when you call Pegasus Lifestyle Management. You are now able to enter separately the vehicles you own in each Pegasus category: Weaponized, Military, Helicopter, Plane, Boat, Monster Truck, Truck, Transport, Services, Submarine, Blimp and Special.
Coming with that, this also means that we've made it possible to indeed enter the different variants of certain Pegasus Vehicles that have them, such as the various liveries of the Marshall, the Blimp and the Party Bus. Previously you could only enter that you owned the vehicle in general, now you can specify exactly what variants you own, and each of them will add to your Net Worth Value.
The Blimp section also supports the special Nightclub exclusive Blimp that can be purchased when owning a Nightclub. Under the Nightclub section, we added the option to enter your Nightclub Name. And just like it works in-game, your Nightclub Blimp name and image in the Pegasus Storage section of your profile will automatically change based on the name of your Nightclub!
Net Worth Improvements
As you know, our profiles feature a counter of how many Total Properties and Total Vehicles you own, as well as the Total Net Worth Value for each property and of your entire GTA Online collection.
We've made some improvements to how this Net Worth Value is calculated:
Now, the value of converted vehicles such as those from Benny's Original Motor Works or Arena War is more accurate, as it now accounts for the base price required to purchase the original base vehicle.
In addition, we've also made some special calculations for the rare vehicles that can only be stolen (but cannot be purchased). Normally, all vehicles that can be found on the street as well as purchased, have a sell value at Los Santos Customs of 10% compared to their purchase price. This means that we can also calculate what would be the "purchase value" of vehicles that cannot be bought.
So instead of adding $0 to your Net Worth just because they have no purchase price, vehicles that can only be stolen now add 10x the amount of their stolen sell price. To give you an idea, owning a Dubsta now adds $70,000 to your net worth - or owning the Gang Variant of the Tornado Convertible adds a whooping $125,750 to your empire value!
Better Garage View
Another improvement based on your feedback, has been enhancing the view of the vehicles you own in each Garage, especially when you use Custom Images to showcase them.
Now, when you click on the image of a vehicle in a user profile, instead of bringing you directly to the vehicle page, clicking enlarges the picture of the vehicle to its maximum size, while also displaying the name of the vehicle and your custom user note. The link to the vehicle page now appears as an extra link in the modal popup.
Not only that - but inside the expanded picture view, you will also be able to navigate between the various vehicles stored in a garage by simply using the arrows or by swiping left and right on the pictures!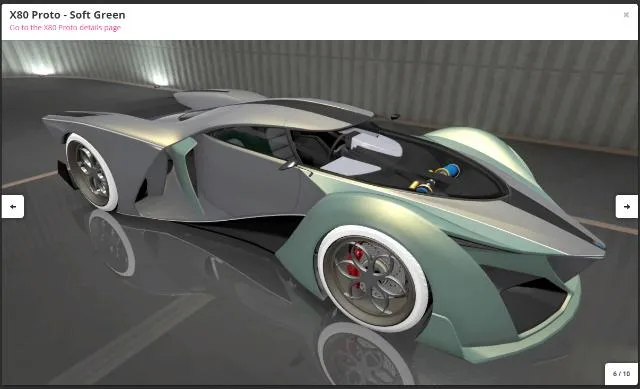 New Dedicated Server
Over the past few months, we received an incredible amount of people using MyBase, with over 8000 registered users as of today.
The overwhelming amount of online users, unfortunately sometimes resulted in the system becoming inaccessible or experiencing downtimes or slowdowns.
We wanted to absolutely improve the user experience for all of you, and therefore we have recently purchased a dedicated server and moved the website to this much more powerful server, which should not have any problem holding up a big amount of users being online at the same time.
This is just one of the steps that we are taking to improve the speed and performance of MyBase. We know that the loading times to open the profile editor as well as the user profile have not been ideal, so we are also working to implement solutions that will speed up the loading times.
We've already implemented some of them, but we have many more improvements to come that will make the loading times dramatically faster. We hope to be able to launch these performance improvements soon.
Other Improvements
We also made these additional updates and improvements to MyBase during the recent weeks:
Increased the image upload size for Custom Images from 0.300 mb to 0.450 mb
Added ability to enter a custom Note also for the MC Clubhouse, Hangar, Bunker, Facilty and Vehicle Warehouse
Changed the Yacht Mooring Location field to a Select with the the 12 possible locations
Various enhancements made to the Edit Profile form
Various more enhancements made to the layout and style of the User Profile page
Coming Soon: Upgrades & Customization
In addition to all of this that's already been put live, and to the aforementioned speed improvements that will be coming soon, we've also been working behind the scenes on something very big that will be added in the near future.
One of the most requested additions has been the ability to add Vehicle Upgrades and Property Customizations to your garages and buildings, to showcase your collection fully and to display a more accurate Net Worth Value that also accounts for your upgrades, instead of just the base prices of what you possess.
Well, we are happy to say that these features are in development! Here is a sneak peek below, with the office customizations as an example: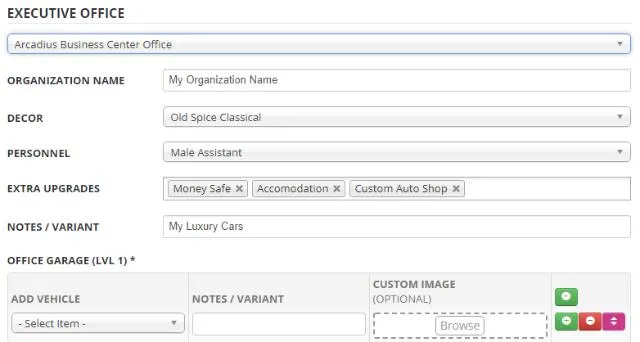 They've been in the works for a few months, and while we don't have yet an exact estimation on when they will be coming (as they take a lot of time), they will indeed be coming soon, so stay tuned!
Register Now and Access Your Garage!