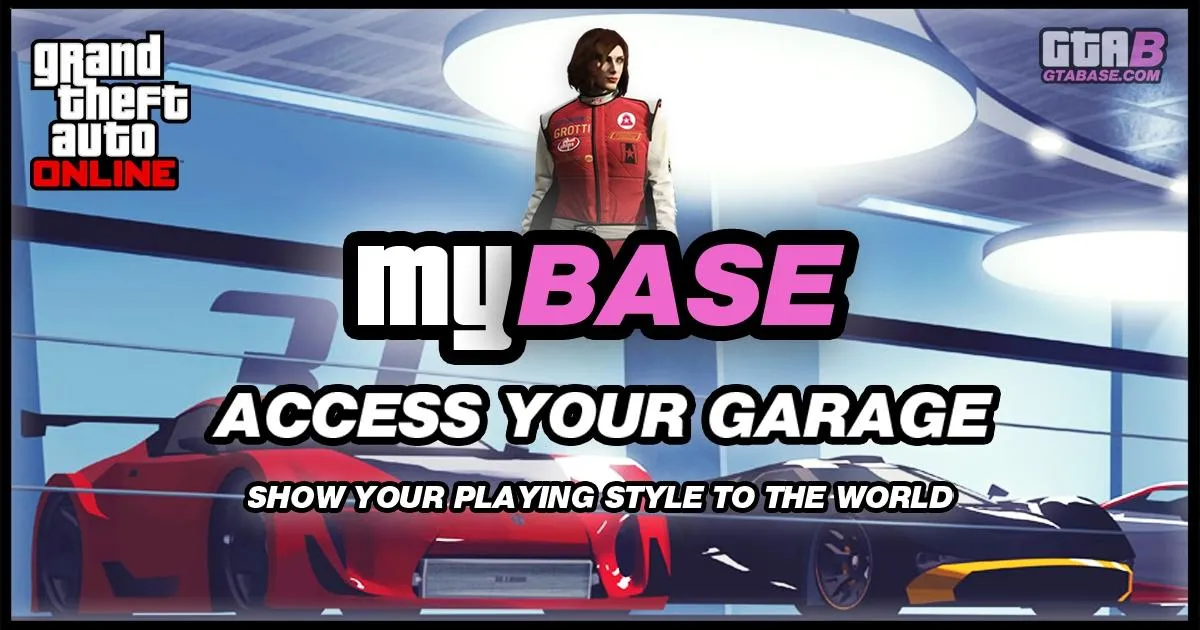 A couple of months ago we launched MyBase, a new interactive system that allows you to keep track and showcase to the world all the Properties and Vehicles you own in GTA Online.
During the past months you gave us an overwhelming positive reception, and we made a lot of improvements following your feedback and suggestions, including the optional ability to upload a custom image for each of your vehicles, enter custom notes, and much more.
Today we are excited to introduce the addition of Total Counters for your Properties & Vehicles, the showcasing of your custom images in the main vehicle pages, a User Dropdown Menu and more!
See the Total Worth of your Collection!
Your profiles now feature a counter of how many Total Properties and Total Vehicles you own, but not only that - they now display the Total Net Worth Value of your collection!
This allows you to see and showcase how much your whole GTA Online empire is worth, summing up the price (base price) of every property and vehicle you possess.
In addition, each individual property and garage now also shows its own counter and its own monetary value.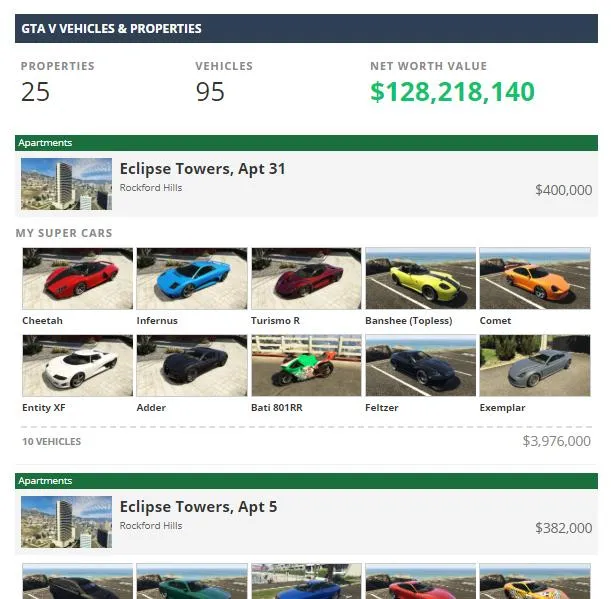 Showcasing Your Custom Vehicles Pictures
After we launched the ability to upload custom images for your custom variants of the vehicles, over 3500 images were uploaded by the whole community for their own MyBase profiles.
Now, all your custom vehicle variants are showcased inside the page of each respective vehicle as part of the the GTA V Vehicles Database! When entering a vehicle, under the Screenshots area you will find a section for the Custom User Vehicles.
This shows a selection of custom user images uploaded for that particular vehicle, highlighting your creativity and customizations! And of course - your name will be shown as well, linking back to your full profile and garages.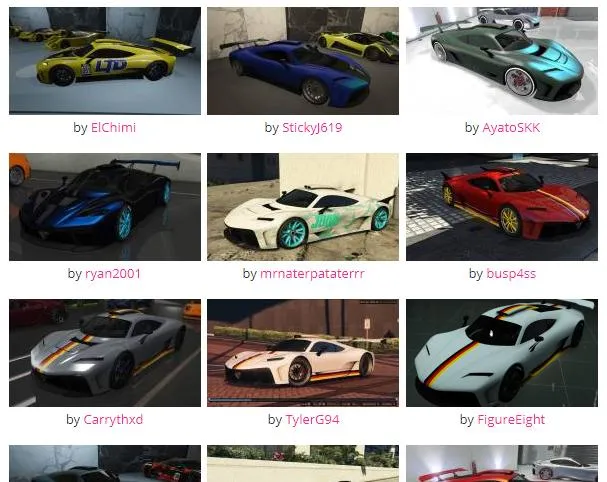 And more
We also made more updates and improvements to MyBase during the recent weeks:
Added a User Dropdown Menu on the top right of the page, making it easier and quicker to access your Profile, Edit your Garages, Profile Information, Account Settings, etc.
Some special garages previously only allowed a simple vehicle selection without the ability to upload a custom image. Now, the ability to upload custom images has also been added for these special garages that didn't have it yet: Vehicle Warehouse, Bunker, MOC, Nightclub Service Entrance, Nightclub Delivery B1, Nightclub B5.
Added ability to enter the owned Retro Arcade Games / Cabinets that you purchased for your Retro Arcade Property
Various more enhancements made to the layout and style of the Vehicles & Properties in the User Profile Page
What is MyBase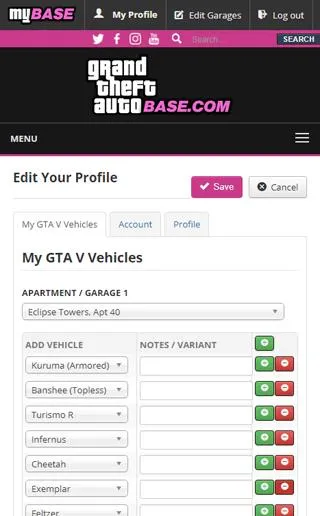 Whether you just want to keep a private record to help remember where you stored each of your vehicles, or whether you want to boast with your friends and publicly show off all the wealth you were able to acquire in-game, with "MyBase" you can do just that!
You can quickly register and log into your own profile, and immediately jump into editing your Properties and Garage by using the "Edit Garages" link at the top of the website.
MyBase allows you to easily share with your friends and with the world how you organize your life in-game and your way of playing GTA Online, exhibiting all the vehicles and properties you own. And if you still don't have some vehicles but you've set your sights on them, you can also note them down thanks to a dedicated "My Wishlist" section.
Your "MyBase" also lets you to set your profile to Public or Private, to enter and change your profile information at any time.
You are able to customize your Display Name, Bio and Profile Image, optionally add links to your Social Media profiles and to your Gaming Accounts (PSN ID, Xbox Live and Steam), and much more.
Conclusion
We are very happy you're enjoying the system and finding it useful - today, MyBase counts over 4000 registered users!
Keep the feedback coming for any more features or improvements you would like to see added, and feel free to continue sending us links to your profiles on Twitter at @GTABase - we will be happy to Retweet them!
Stay tuned for even more features to come in the future, such as the ability to enter your personal Horses in Red Dead Redemption 2, Frontier Pursuits Roles and much more.
Register Now and Access Your Garage!