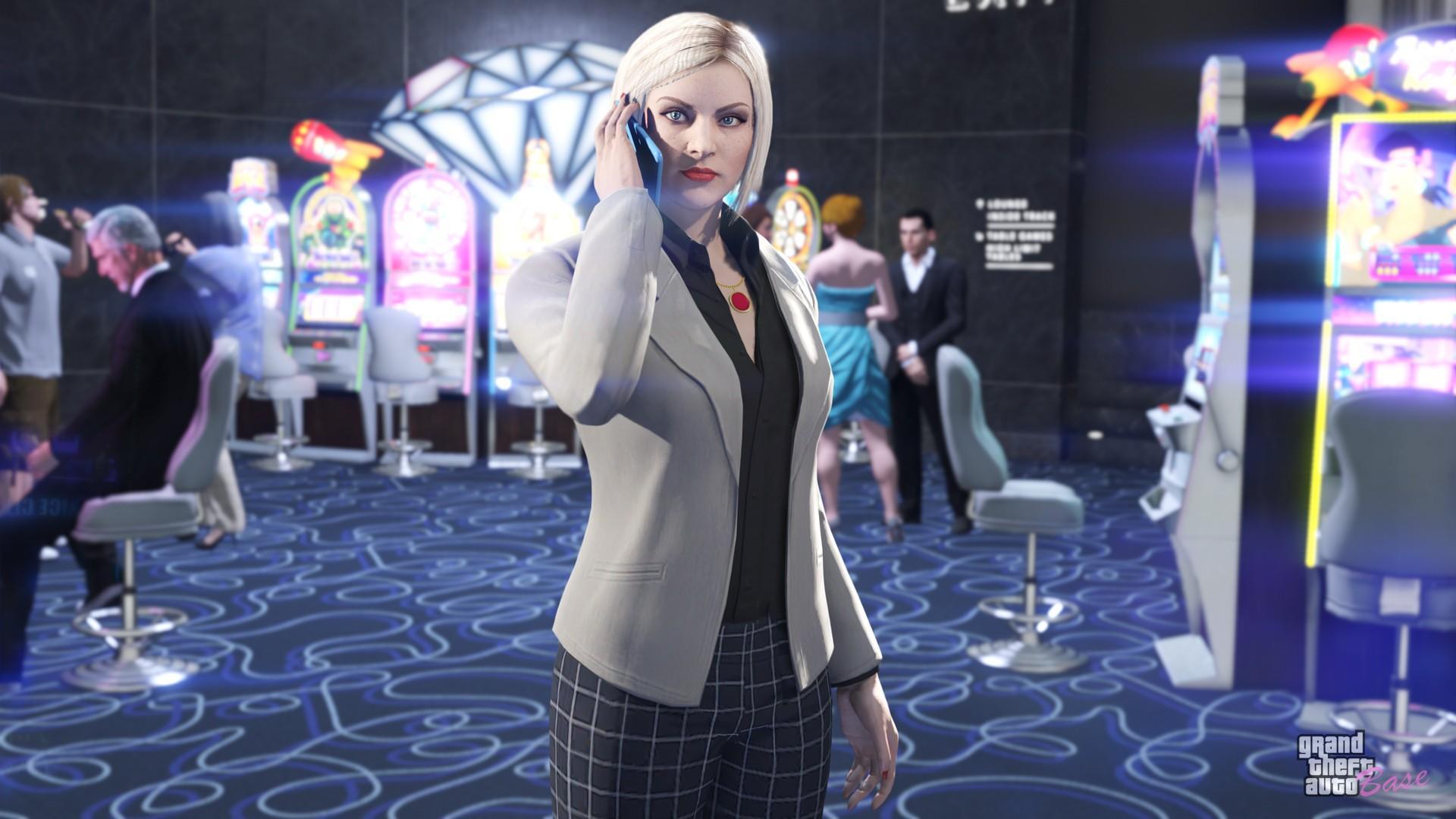 Earn 2X GTA$ & RP on Casino Story Missions this week in GTA Online.
If the community will steal GTA$100 Billion across all GTA Online Heist Finales until November 18th, Rockstar will rewards with a Special New Free Vehicle!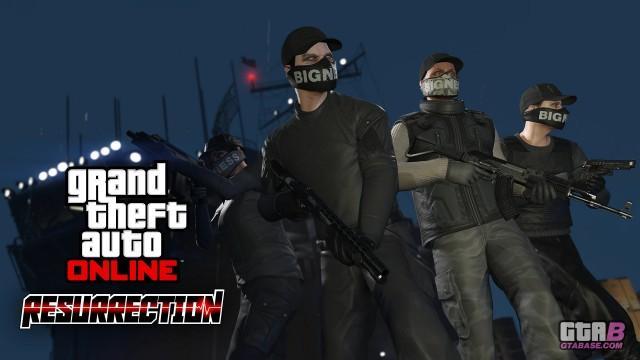 Also, earn 2X GTA$ & RP on Resurrection Adversary Mode.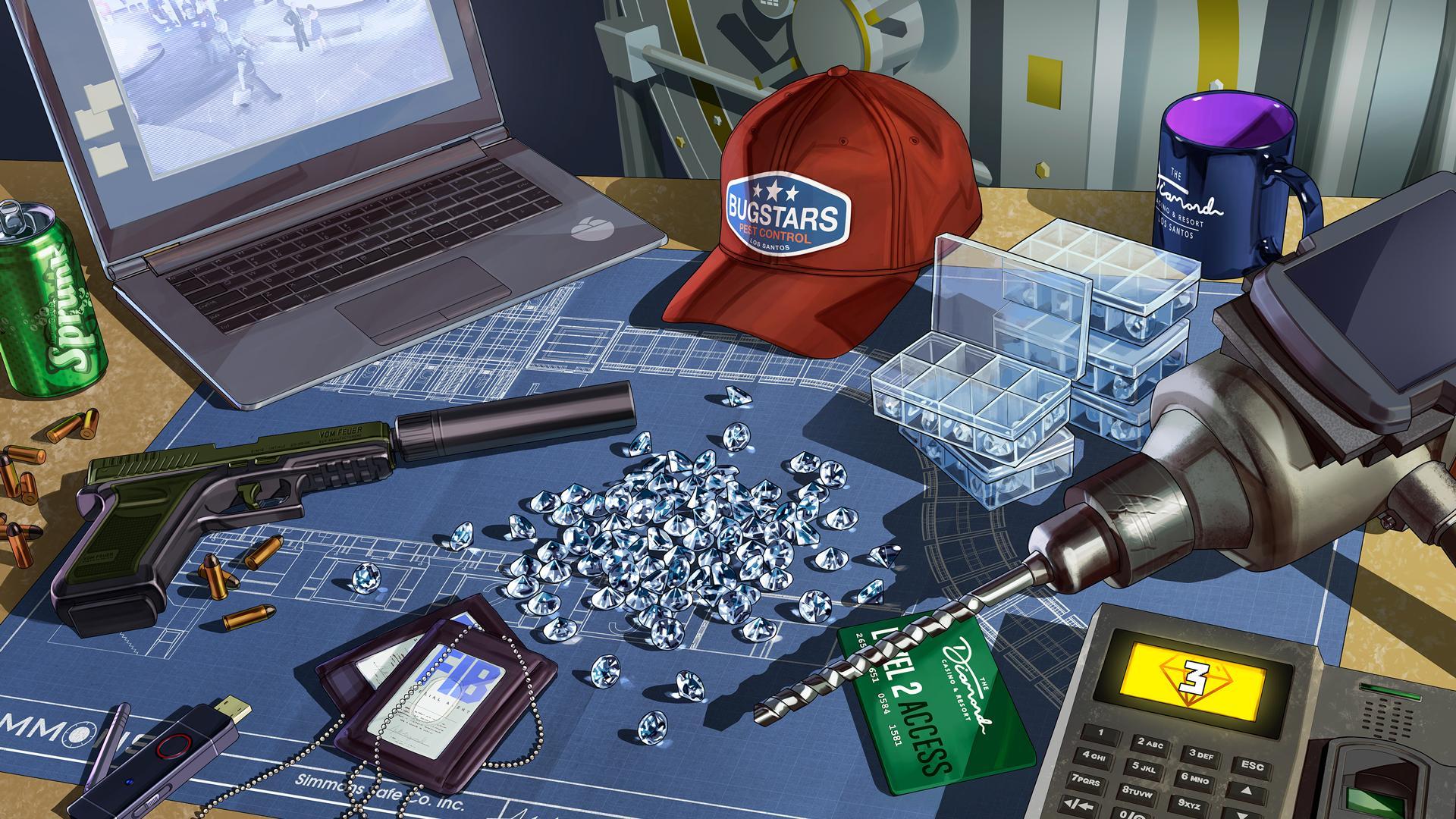 You might be happy to know that Diamonds are back as Casino Heist Loot, the Casino Heist Setup Cost is 75% Off and that Drinks at Bars are Free!

Unlock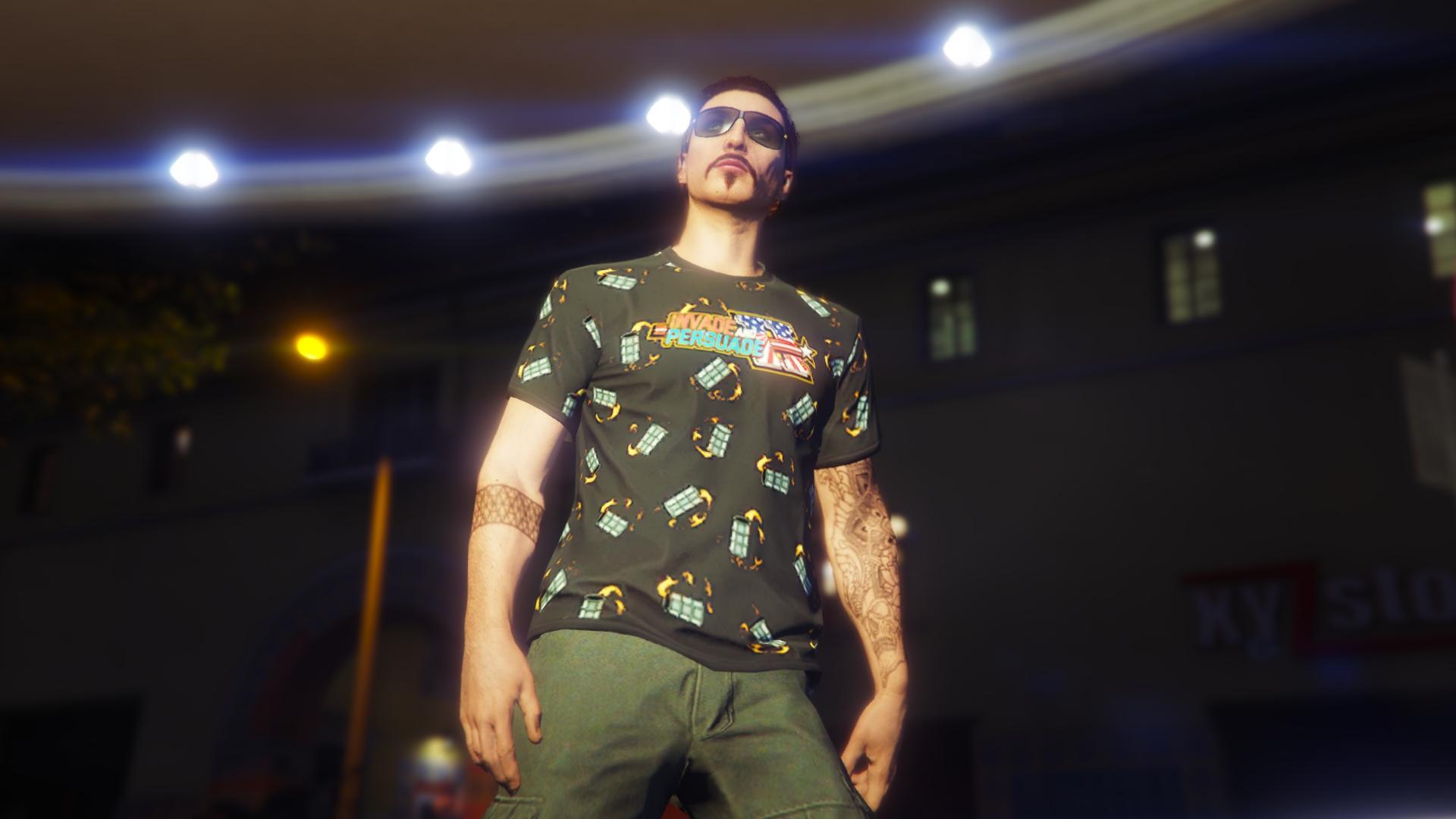 Photo by JohnM90GTA
Log into GTA Online this week to unlock the Invade and Persuade Barrels Tee.
New Podium Vehicle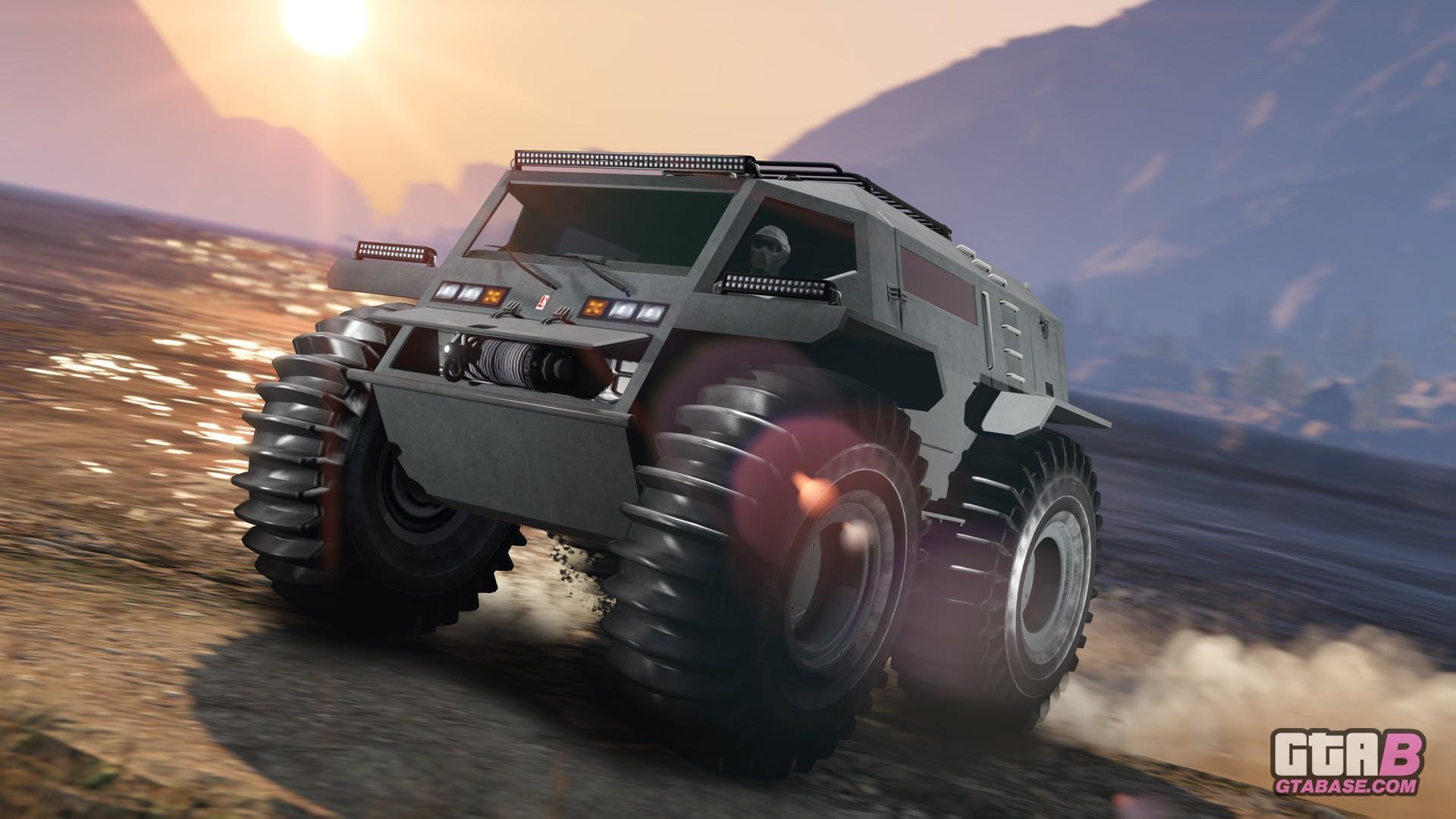 This week's top reward at the Diamond Casino & Resort is the RUNE Zhaba.
Bonus
Earn on-time GTA$1,000,000 bonus by playing GTA Online anytime this week!
Premium Races & Time Trials
Premium Race: Boots on the Ground
Time Trial: Sawmill
RC Time Trial: Davis Quartz
Discounted Content In-Game
50% Off
40% Off
35% Off
30% Off
30% Off
Select Arcade Games

Shiny Wasabi Kitty Claw

Race And Chase: Crotch Rockets

Space Monkey 3: Bananas Gone Bad

Axe of Fury

QUB3D
Prime Gaming
GTA Online players who successfully connect their Rockstar Games Social Club account with Prime Gaming will receive GTA$200K for playing any time this week. In addition, Prime Gaming members will receive the Vespucci Canals Nightclub location for free, plus 80% off the Emperor ETR1 and 70% off the LF-22 Starling.
To ensure access to future benefits, make sure to visit Prime Gaming and sign up.
New Upcoming Update Teaser
It seems that Rockstar is teasing the new update with an in-game message by Tom, you can see what he has to say us here below:
Image by TezFunz2
Also, new construction props have been placed near the retro entrance of the Diamond Casino, just like happened for the first time before the opening of the Casino itself. But maybe, it only could be a "troll" by Rockstar, letting us thinking that the new update will be located in this area when we'll receive, instead, a brand-new location as they officially suggested some month ago!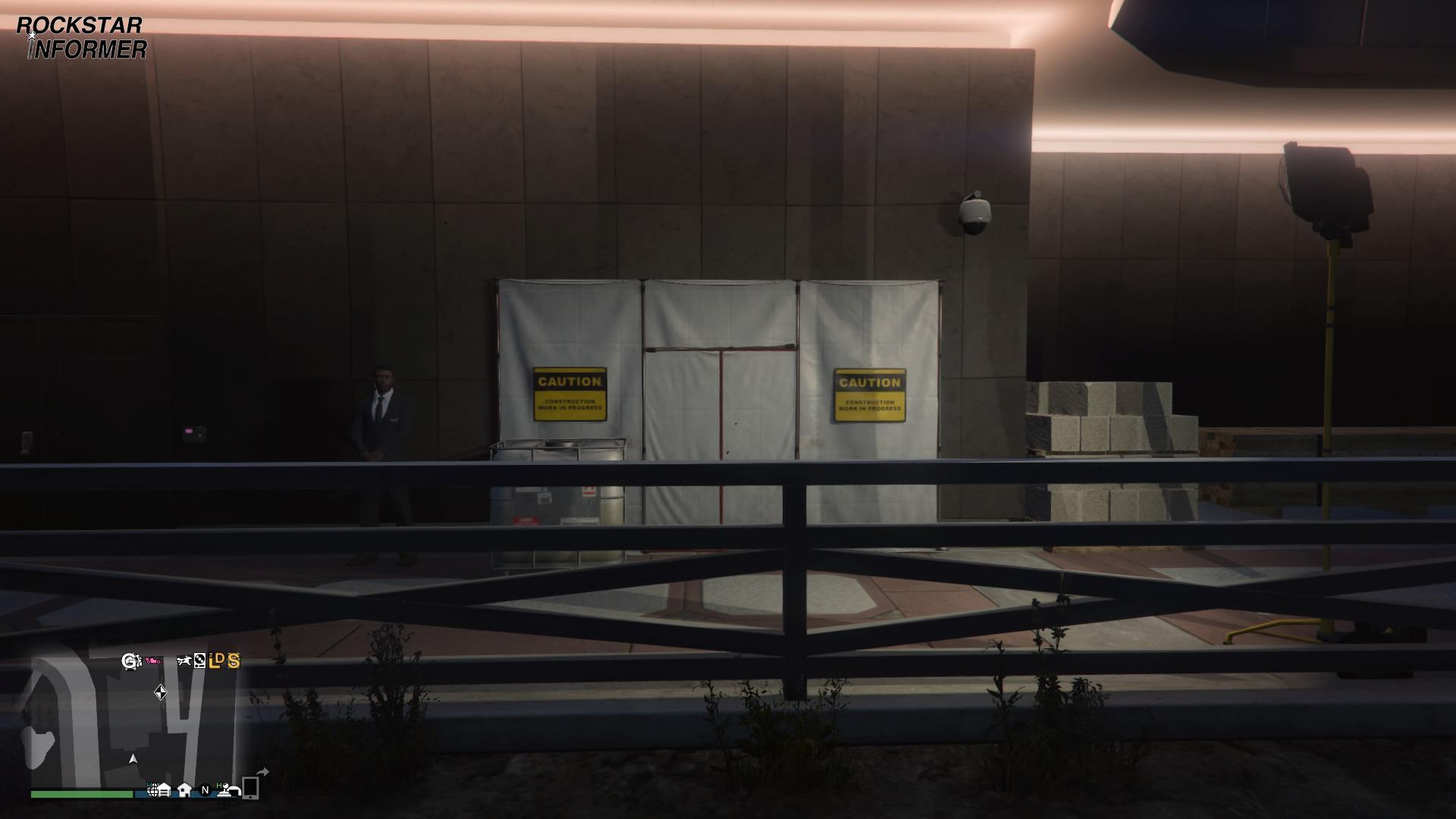 Photo by Rockstar Informer
Stay tuned with us as we'll bring you all the details as soon as they will be available!
Info Credit: @TezFunz2