Throughout their entire history, Rockstar has implicated Easter Eggs in all their games. There are plenty out there for gamers to find and some of the Easter eggs like to crossover multiple games in the Rockstar universe. Let's take a look at some of the more reoccurring ones.
Bigfoot / Sasquatch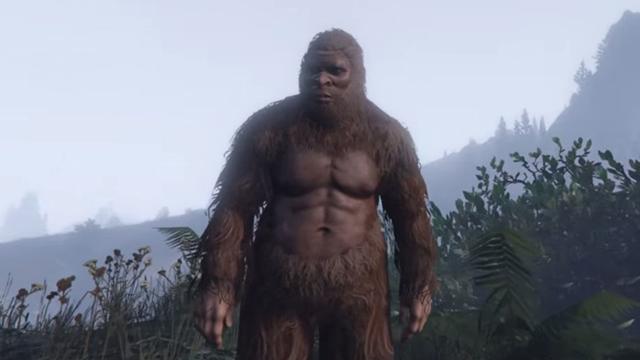 Bigfoot or Sasquatch have been teased in many games but only makes an official appearance in one.
Red Dead Redemption Undead Nightmare - Stranger mission 'Birth of the Conservation Movement' in the RDR DLC, will task John with killing all the Sasquatch's in Tall Trees. After killing 6, John will come across the last one who will state that he is the 'Last of his kind' and pleads with John to shoot him.
A Sasquatch is believed to be found by fans in RDR2. Although you don't see the creature, you can have a dialogue with him. He can be found living in a cave west of Fairvale Shanty. The cave's entrance is covered however the Sasquatch will talk to the player and comes across and a friendly character.
GTA V - Bigfoot makes a minor appearance in the story mission 'Predator'. While Michael is hunting for the O'Neil brothers in Cassidy Creek, he uses a rifle that has thermal scope. At the lower right corner of the scopes screen, you can see a silhouette resembling Bigfoot. Nothing will happen if Michael shoots at him but will disappear after being seen.
When achieving 100% completion in GTA V, it will unlock a mission called 'The Last One'. Franklin will meet the hunter who has been searching for Sasquatch's for 8 years. Franklin will go off and search the woods. Here, he will find a sasquatch where he will ask Franklin "Shoot me human" and specify "I'm the last of my kind", which pays homage to the Sasquatch mission in RDR DLC. After this dialogue, it is revealed that the Sasquatch is just a crazed man in a costume.
UFO's
Various UFO's can be found in GTA V but the player must have 100% completion to see them.
They can be found at the following locations
The Beam Me Up mural
Fort Zancudo
Mount Chiliad
Sunken UFO wreckage
Again, Various UFO's can be found in the RDR2 world. One can be found high above the peaks of Mount Shann.
Hani's Bethal has its own weird encounter. Visit the cabin in Heartland Overflow to find it in ruins. Inside will be the skeletons of what is believed to be a cult. You can find a letter from the cult leader which states:
"At the second hour under the half-moon; By the great love and grace of our savior Kuhkowaba; Voyager of time and galaxies; We cast off our corporal shells; So his vessel can take our spirits to the promised realm; To live in peace and power until the two-thousandth year; When we will return for the new chosen; And worship once again at the peak of Mount Shann; In his love, we rejoice always."
Visit the shack again at 02:00 to see something of the extra-terrestrial type.
Ghosts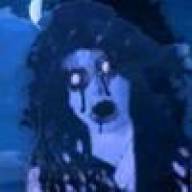 In GTA V, between 23:00 and 00:00, a female ghost, believed to be that of Jolene Cranley-Evans, can be found on the eastern peak of Mount Gordo, floating above a rock with the name JOCK written in blood on it. The story is Jock Cranley killed his wife by pushing her off the side of a cliff, although there was never enough evidence to prove he did it so was never charged. If the player tries to get close to the ghost, she will disappear. The best way to see the ghost is from a distance with a scope.
Similarly, In GTA: San Andreas, an eerie figure appears in Las Brujas, a ghost town in Bone County. There isn't a backstory to this one, but the figure also appears at around 23:00 and you cannot get close to it.
To continue on with the ghosts, you can also find one in RDR2. Out in the Bayou on a foggy night between 21:00 and 03:00, you can see the ghost of Agnes Dowd. It is believed he took her own life after committing a series of crimes. A tombstone bearing her name can be found behind Shady Belle. Like the other ghosts in the Rockstar universe, you are unable to go near her without her disappearing.
Slightly different from the other ghosts but still spectral, a ghost train appears also in RDR2. The haunted locomotive can be found on the railway tracks between Lemoyne and West Hanover. It is completely at random however so keep checking back to see this.
The Strange Man
The Strange Man first appears in RDR1 as a stranger mission strand. He gets John to tasks which can either have an honorable or dishonorable outcome.
Although you don't see the Strange Man in RDR2, he still makes appearance's in a different way.
There's an abandoned shack in Bayall Edge, Lemoyne which seems to belong to the Strange Man. Inside, the shack has cryptic writing which points to the Cholera outbreak in New Austin. If you visit the shack as John, there will be an unfished painting of the Strange Man which gradually after different visits, is completed. If John looks in the mirror, he will see the Strange Man stalking him. However, if he turns around, nothing will be there. You can also find a portrait of the Strange Man in the general store in Armadillo. This will trigger a dialogue between John and the shop owner, stating he recognizes the man.
Zombies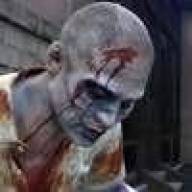 Zombies have always been a fan favorite myth in the Rockstar universe which RDR1 even getting its own DLC based on the undead being. Although there aren't many appearances of zombies in the Rockstar universe, we still get a sprinkling of them.
In GTA V, you can meet an NPC called Graham aka the Vinewood Zombie. He can be found on Vinewood Boulevard cosplaying as a zombie. The player can interact with him and if playing a Trevor, he will think Graham is a real zombie.
RDR2 has its own fun way of showing zombies. If you visit Bear Claw at Tall Trees at night, enter the well in the area. Johns's appearance will become that of a zombie but if you shine a lantern in his face, the effect will disappear.
---
What are your favorite Easter Eggs in the Rockstar Games universe? Let us know in the comments or on social media!