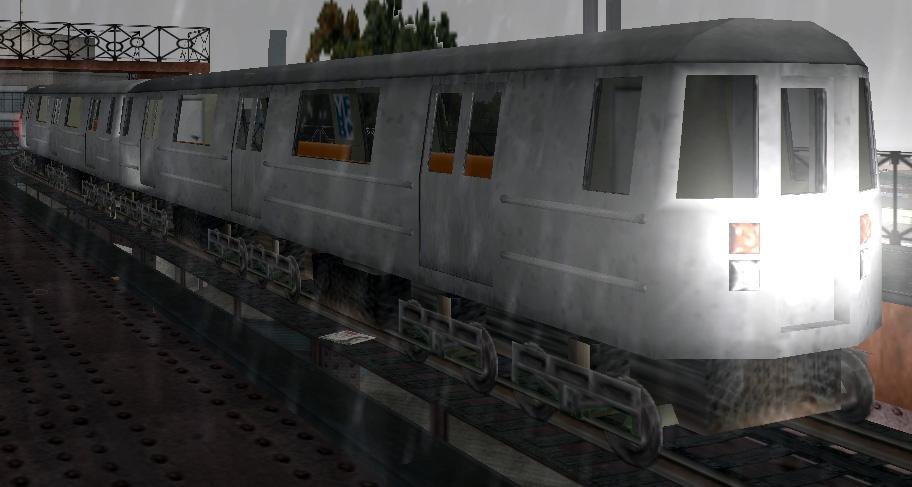 The Train is one of the Service vehicles featured in Grand Theft Auto III.
The design of the Train in GTA 3 is based on a real life R62 and R68 Subway car. The top speed of the Train is 86.99 mph (140.00 km/h).
This vehicle also appears in Grand Theft Auto IV and GTA San Andreas.
The Train in GTA III is an adaptation of the classic New York City subway car.
The train can be used to travel between three stops on Portland, on the Portland El line;
Baillie Station, Saint Mark's
Kurowski Station, Chinatown
Rothwell Station, Hepburn Heights
The train is also used on the Subway line running between four stops across Liberty City:
Portland LCS, on the Chinatown/Red Light District border.
Rockford LCS, at the Liberty Campus.
Shoreside Terminal LCS, at Francis International Airport.
Staunton South LCS, in Bedford Point.
Train: GTA III Vehicle Stats
Vehicle Class

Service

Monetary Value

$10,000

Top Speed - Game Files

86.99 mph (140.00 km/h)

Based on (Real Life)

R62 and R68 Subway car