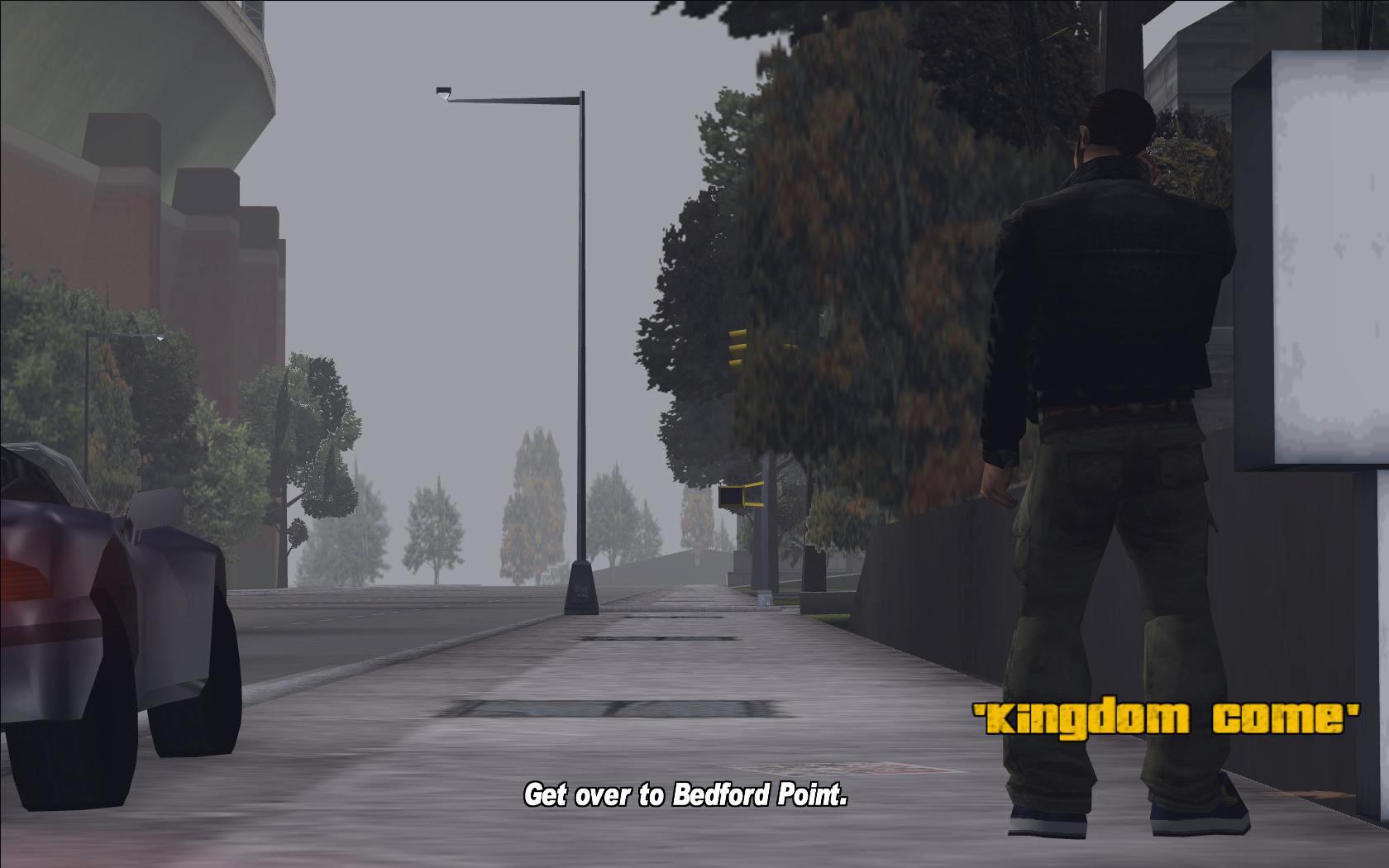 Kingdom Come is an optional Pay Phone mission in GTA 3, given to Claude by King Courtney .
It's the 57° mission in GTA III in chronological order, and it takes place in Staunton Island. It becomes available after completing Gangcar Round-Up .
This is an optional mission, but it is required for 100% completion of the game.
Claude is betrayed by King Courtney.
Kingdom Come: Mission Objectives
SPANKED - up madmen!
Destroy the madmens' vans!!
Kingdom Come: Mission Info
Kingdom Come: Video Walkthrough
Original Game Walkthrough (PS2, Xbox, PC):
The Definitive Edition Remaster Walkthrough: