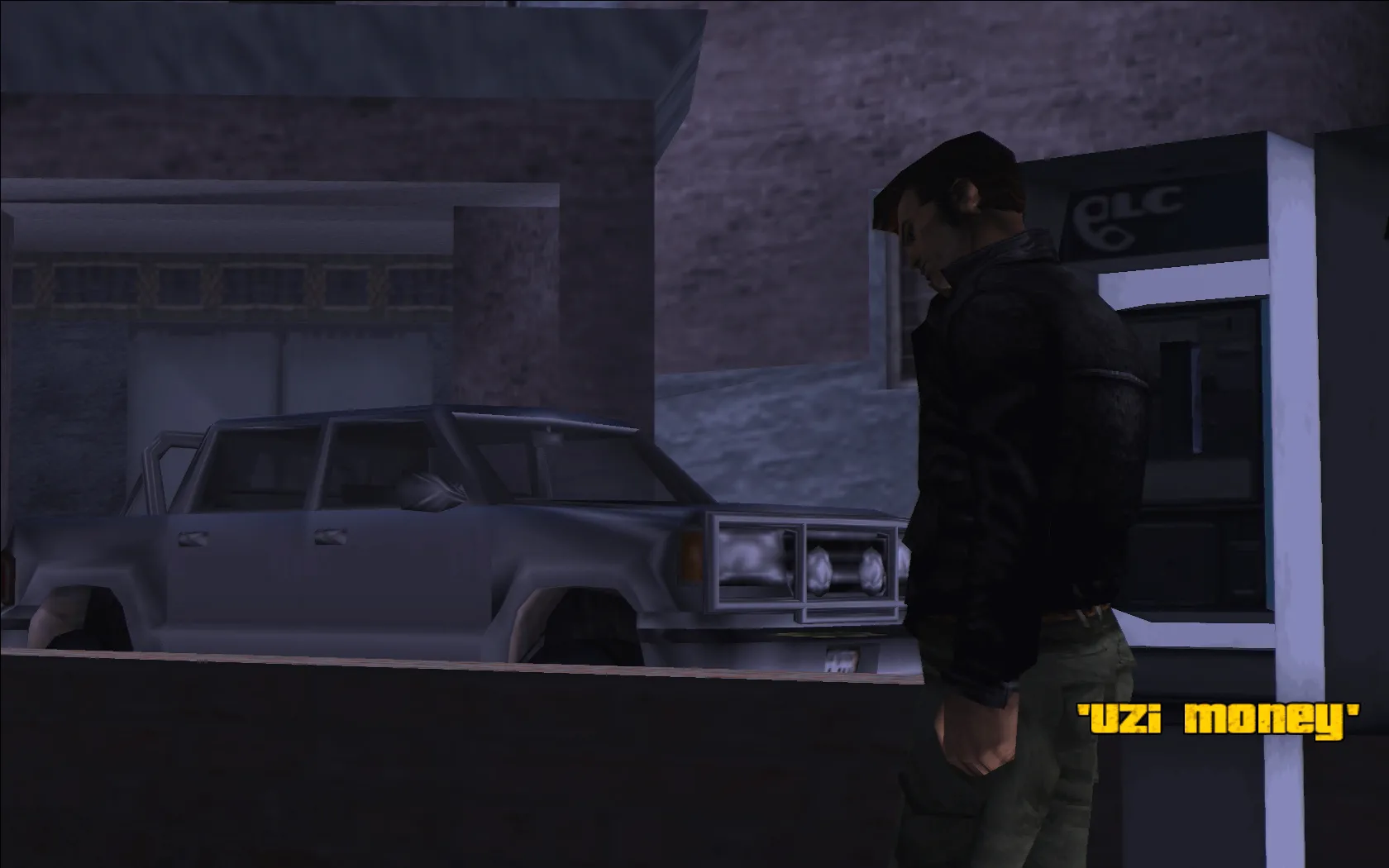 Uzi Money is an optional Pay Phone mission in GTA 3, given to Claude by D-Ice .
It's the 58° mission in GTA III in chronological order, and it takes place in Shoreside Vale. It becomes available after completing A Drop In The Ocean .
This is an optional mission, but it is required for 100% completion of the game.
D-Ice wants Purple Nines members dealt with.
Uzi Money: Mission Objectives
Get a vehicle, remember only Uzi drive by kills count!
Ice 20 Purple Nines in 2 minutes 30 seconds.
The 'Nines' walk their turf in Wichita Gardens.
Uzi Money: Mission Info
Uzi Money: Video Walkthrough
Original Game Walkthrough (PS2, Xbox, PC):
The Definitive Edition Remaster Walkthrough: