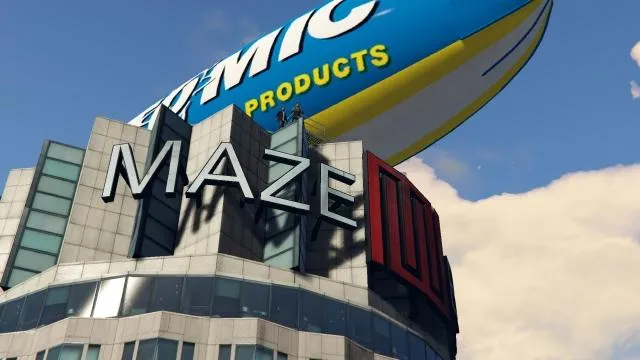 Targeted Risk is a Strangers & Freaks side mission in Grand Theft Auto V given by Dom Beasley , involving protagonist Franklin Clinton .
It's the 3° mission for Dom Beasley , after the Liquidity Risk mission.
Being a Franklin mission, this Strangers & Freaks mission is required for 100% completion of the game.
Targeted Risk - Mission Details:
Franklin jumps with Dom from Maze Bank Tower on a moving truck.
Franklin meets Dom on the top of the Maze Bank Building. Dom's next big thrill is jumping from the top of the building and onto a Flatbed that is moving around the city. Franklin and Dom jump off of the building, both wearing parachutes.
If Dom fails to make the jump, the pair reconvene at a repair shop on Elgin Avenue. If they both make the jump, the driver of the Flatbed takes them both there. Dom invites Franklin to one last adventure at the Land Act Reservoir.
Gold Medal Objectives (100%)
The following are the Mission Objectives required to obtain the Gold Medal in the mission "Targeted Risk":
Dare Devil: Free fall for 8 seconds

Brake while freefalling to increase air resistance.

Bullseye: Land on the Flatbed

Franklin needs to land on his feet for this count.
Note: You can complete each Gold Medal requirement in multiple playthroughs of the mission. You don't need to obtain them all in one single playthrough.
Targeted Risk: Mission Objectives
Parachute onto the

truck

.
Targeted Risk: Mission Info
Targeted Risk: Videos
PS3 / Xbox 360: Gold Medal Video Walkthrough
PC: Gold Medal Video Walkthrough