Rockstar just announced that the second part of the Los Santos Drug Wars update, called The Last Dose, will be available on March 16 for all players and it will feature 5 New Story Missions! Enjoy the Trailer above and subscribe to our YouTube channel! Keep reading for more details...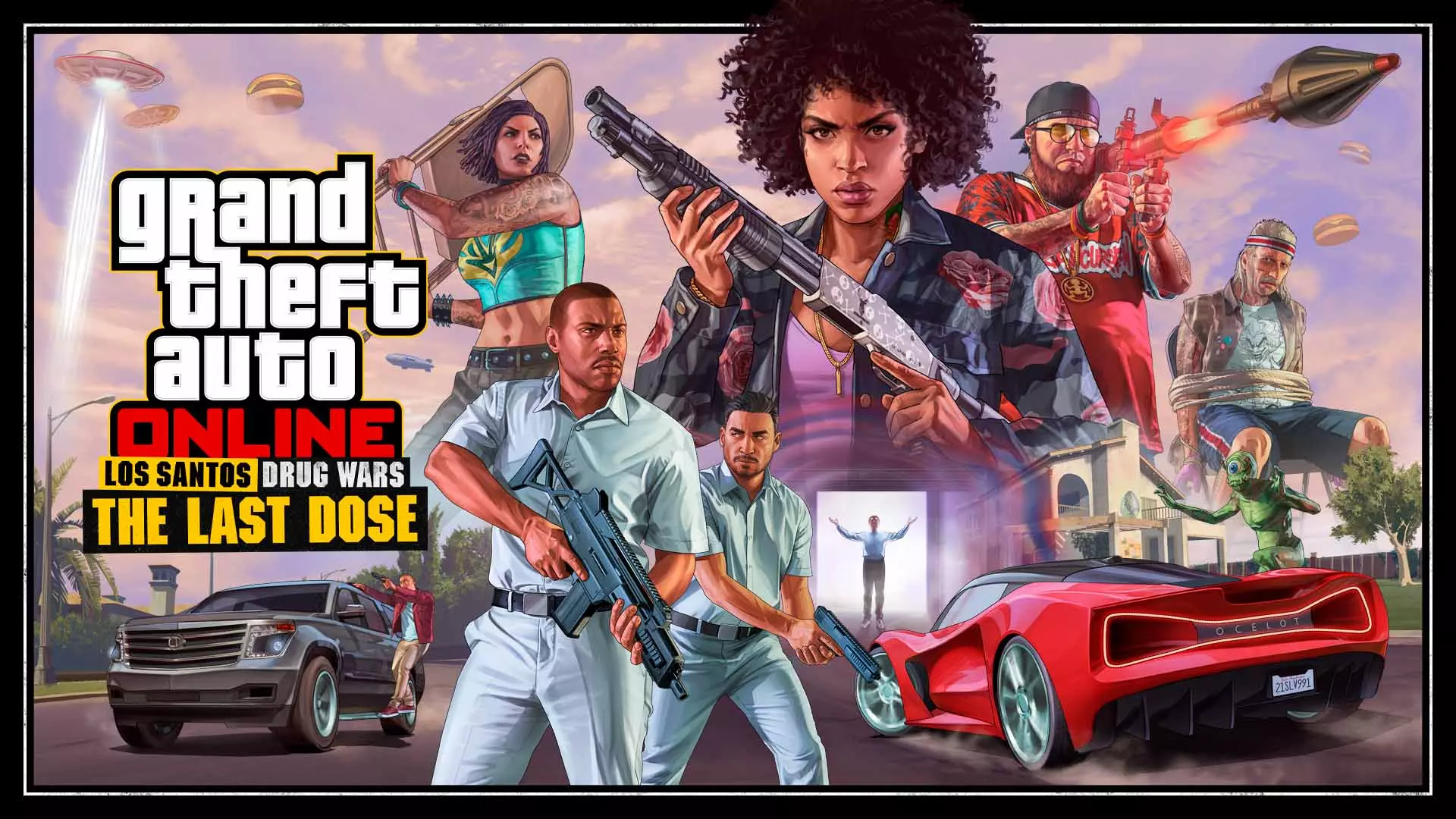 The saga of GTA Online: Los Santos Drug Wars reaches its eye-popping conclusion with an explosion of hallucinations, kidnapping, and revenge in The Last Dose. Dax always knew the Powers That Be were gonna push back, and now the Fooliganz will need all the help they can get.

Reach the bottom of the rabbit hole in five new story missions that reveal the mysterious connection between Los Santos' illicit drug trade and the pharmaceutical industry, as Dr. Isiah Friedlander returns to the fray to wreak havoc in this mind-bending and twisted finale.
Los Santos Drug Wars: The Last Dose will be available on PlayStation 5, PlayStation 4, Xbox Series X|S, Xbox One, and PC.

If you haven't had the chance to experience The First Dose missions yet, take a look at our main article, complete of all information you need to know to start playing the first part of the update! Also, if you prefer videos and walkthroughs, you can take a look at our dedicated playlist on YouTube!
Get access to The Freakshop headquarters, and the opportunity to upgrade the new Brickade 6x6 into a mobile Acid Lab and much more!

Stay tuned for more details!