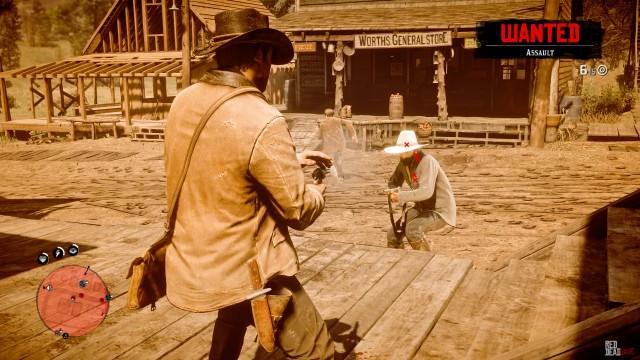 Here is a full guide to everything you need to know about Crime and Punishment in Red Dead Redemption 2, including Wanted Level, Bounties, Gangs, Robberies, Loansharking, dealing with witnesses and more.
Bounty & Wanted System
Whilst you are wanted by the law in Red Dead Redemption 2, a WANTED text will appear in the top right of your screen.
While wanted, you can lose your pursuers by escaping the region, killing all nearby lawmen, or hiding and staying out of sight until they call off the search.
The red circle on the radar will indicate the direction of where the law is currently looking. If you are spotted by law enforcement you will become fully wanted again.
If you commit more crimes while the law is chasing you, more and more vicious law officers will show up to pursue you. If you have committed serious crimes before you have lost the local constabulary, they will hire a posse to chase after you across the wilderness. Commit enough murders and the local lawmen will call for the big guns - the US Marshals - to hunt you down.
When law officers approach you, you have the opportunity to surrender to them. You must be on foot, and have your weapon holstered, to surrender.
If you injure an officer of the law, or shake out of an arrest attempt, then the law will no longer attempt to capture you alive - they will shoot to kill.
The next time you commit a crime, your state Bounty will include all crimes you have previously committed in that state. Lawmen and bounty hunters will attempt to track you down unless you find a telegraph operator at a post office and pay your debt to society.
As you commit more crimes in a region, lawmen and civilians become more vigilant, eventually placing the region on Lockdown. This turns the region map red and prevents use of local shops and events until enough time passes or your bounty is paid.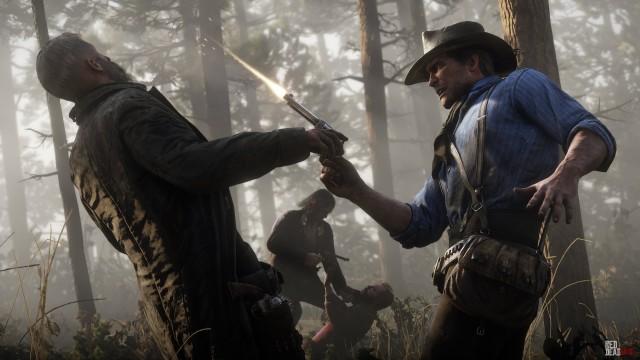 Gangs
The West is home to many rival gangs of outlaws and misfits. Gangs vary in size and structure, but each has their own territory, and none of them are likely to welcome Dutch's Gang onto their turf.
You'll find enemy gangs' camps and hideouts throughout the land. Attacking a hostile hideout can be extremely dangerous, but yields valuable loot if you pull it off.
Gangs that you've encountered will be added to the Compendium. Here you can see a record of your rivalries.
Robberies
There's no shortage of targets - some easier than others - for you and Dutch's Gang to rob. Look out for banks, shops, homesteads, and camps on your map, and draw your weapon once inside to threaten the occupants. Some shop and home owners will fight back, or involve the law.
You can hold up stagecoaches and trains loaded with valuables. Try talking to people who work at stations to see if they have tips to share with you.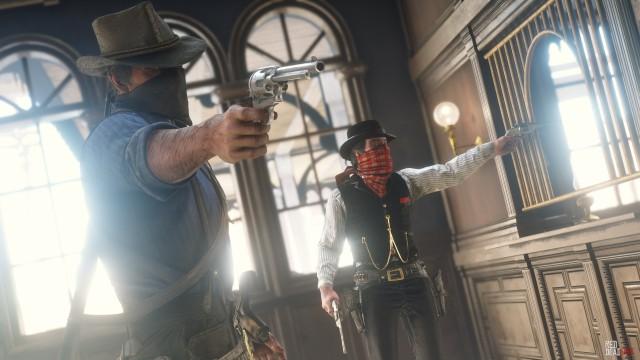 Rustling
Cattle and horses can be rustled from some ranches and farms. Look out for fellow gang members who may invite you to join rustling jobs.
Loansharking
Loansharking is an important source of ready money for Dutch's Gang, and encouraging reluctant debtors to pay up is Arthur's specialty. Find Herr Strauss in the gang's camp to take on new loansharking jobs.
Individuals who owe money to the gang will be marked on the map with $. Seek out the debtors and recover the money. You can't track debtors while you are being pursued by the law.
Bounty Hunting
Each town has a noticeboard at the depot or sheriff's office, displaying suspected criminals in the area. Retrieve bounty posters from these boards to get the details and hunt down bounty targets for rewards.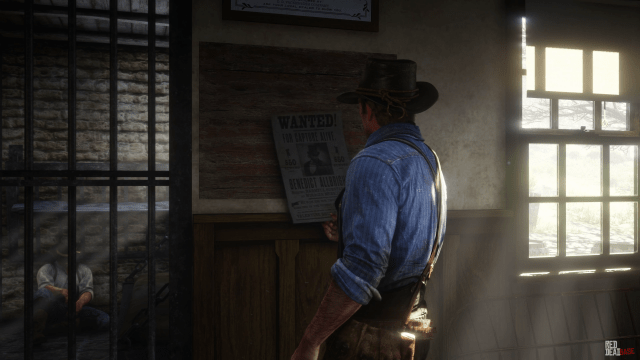 Fences
Certain shopkeepers won't trouble you with questions about whether items were legally acquired. You can sell stolen horses at stables, though they will fetch a lower price than legitimately owned ones.
Disguises
Once you've been witnessed taking part in criminal activity in an area, law enforcement will make a note of your physical description. Make yourself harder to recognize by changing your clothes and facial hair, or wearing a mask.
Dealing with witnesses
If a civilian spots you committing a crime, they will try to tell law enforcement. When an eyewitness reaches a law officer, law enforcement officers will come after you and place a bounty on your head.
You can threaten the witness by pressing L2+Triangle to try to frighten them into silence. Bear in mind that not all witnesses respond well to threats.
Any bodies found will be reported and lawmen dispatched to investigate. Hide or dispose of bodies to avoid unwanted attention.
Minor crimes make the victims and witnesses angry. They may take matters into their own hands and come to fight you rather than getting the law involved.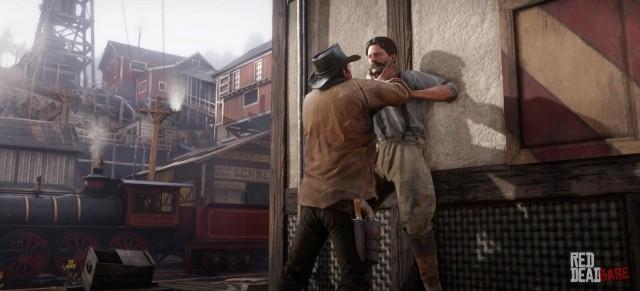 ---
For more Red Dead Redemption 2 Guides check out the complete Guides Section, including Wildlife Database, Weapons Database, and more!