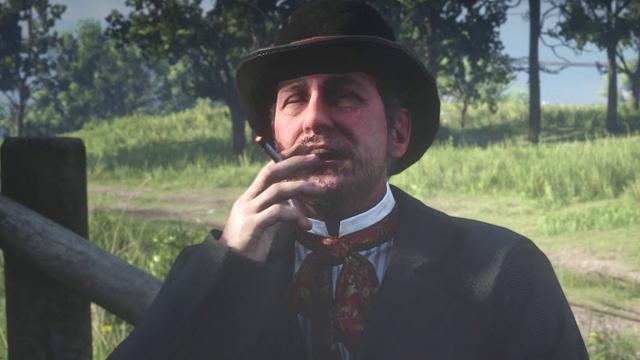 Phineas T. Ramsbottom appears as a Stranger Character in Red Dead Redemption 2.
Phineas T. Ramsbottom is a man who collects cigarette cards and claims to smoke up to 200 cigarettes in a day.
He can be found sitting on a bench outside Flatneck Station. He invites you to mail him every full set of Cigarette Cards that you gather, and offers payment in exchange.
Phineas T. Ramsbottom: Character Info
Role

Stranger Character

Gender

Male

Nationality

United States

Location

Flatneck Station (The Heartlands, New Hanover)

Performer / Actor

Craig Geraghty
Phineas T. Ramsbottom: Appearances
Game Edition

RDR 2 Story Mode
Phineas T. Ramsbottom Missions in Red Dead Redemption 2: