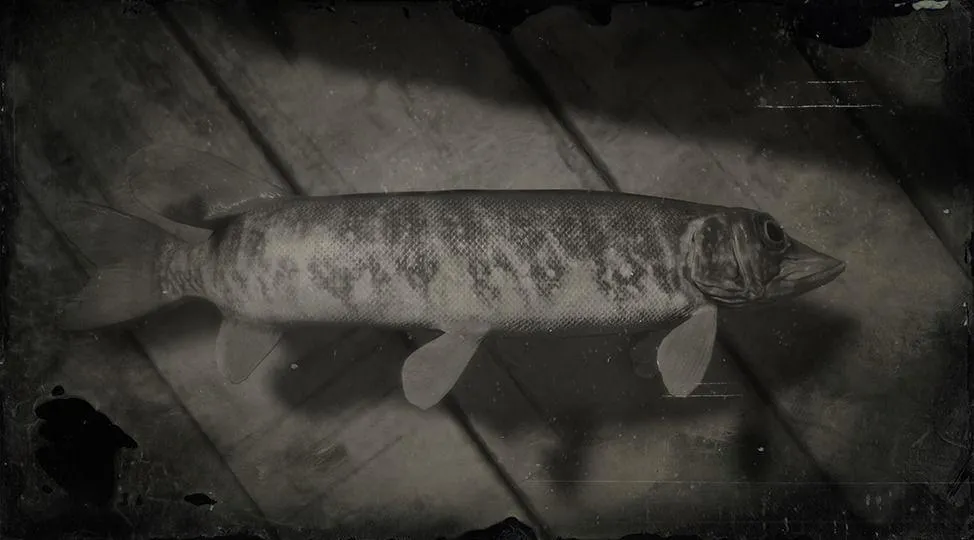 The Redfin Pickerel is a Small-sized fish featured in Red Dead Redemption 2 and Red Dead Online.
It's not required for the "Zoologist" and "Skin Deep" Achievements.
Redfin Pickerel Details & Location:
Inhabiting rivers all over the south, Redfin Pickerel is very small and easy to catch. Redfin Pickerel are predators and prefer all food baits, especially bread, over man made lures. They are most active on warm, sunny days. People say that a Legendary Redfin Pickerel dwells somewhere near Thieves' Landing.
Redfin Pickerel Fishing Tips:
Bread Bait will easily attract this type of fish
Redfin Pickerel Info
Scientific Name

Esox americanus americanus
Redfin Pickerel Appearances
Game Edition

Red Dead OnlineRDR 2 Story Mode
Screenshots
Artworks
Coming soon.