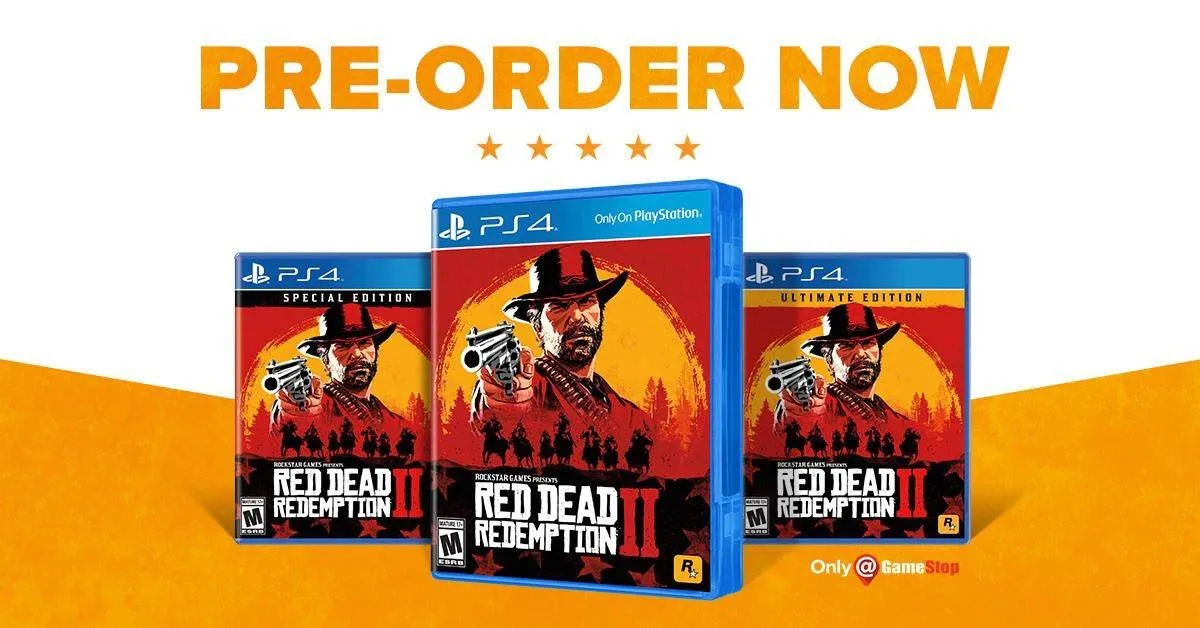 In an image tweeted to us yesterday, it showed an apparent "Pre-order for Playstation 4" advert, and it seemed that the case for Red Dead Redemption 2 looked pretty thick. Meaning that the game could come with double-discs, much as Grand Theft Auto V did for the Xbox 360.
Bear in mind that in this image, it says "only on Playstation", which is usually a term used for Playstation exclusives but, PS4 users do get 30 days early access to select Red Dead Online content, so this could just be bragging rights.
As you can see the case really is larger than usual and with Red Dead Redemption 2 coming in with an install size of 105 GB, it wouldn't be unlikely for it to come with two-discs.