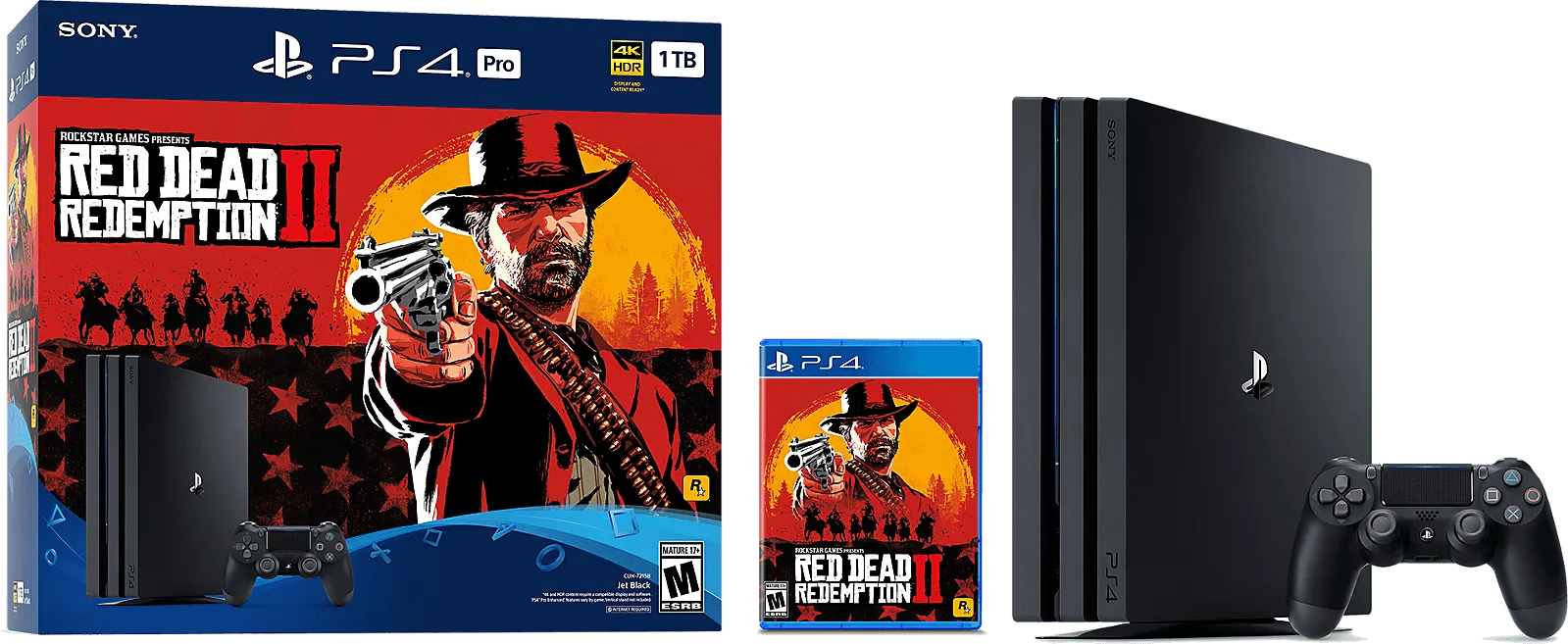 The much asked for Red Dead Redemption 2 PlayStation 4 Pro bundle has been revealed, along with news for Red Dead Online players on PS4.
Displayed on the box cover for the PS4 Pro bundle, it says that Red Dead Online will support up to 32 players and that the minimum required disk space for Red Dead Redemption 2 is a whopping 105GB.
The Red Dead 2 PS4 Pro bundle comes with The PS4 Pro, a physical copy of Red Dead Redemption 2, x 1 controller, 1TB of storage.
It is also worth noting that PlayStation 4 users will have 30 days early access to select Red Dead Online content.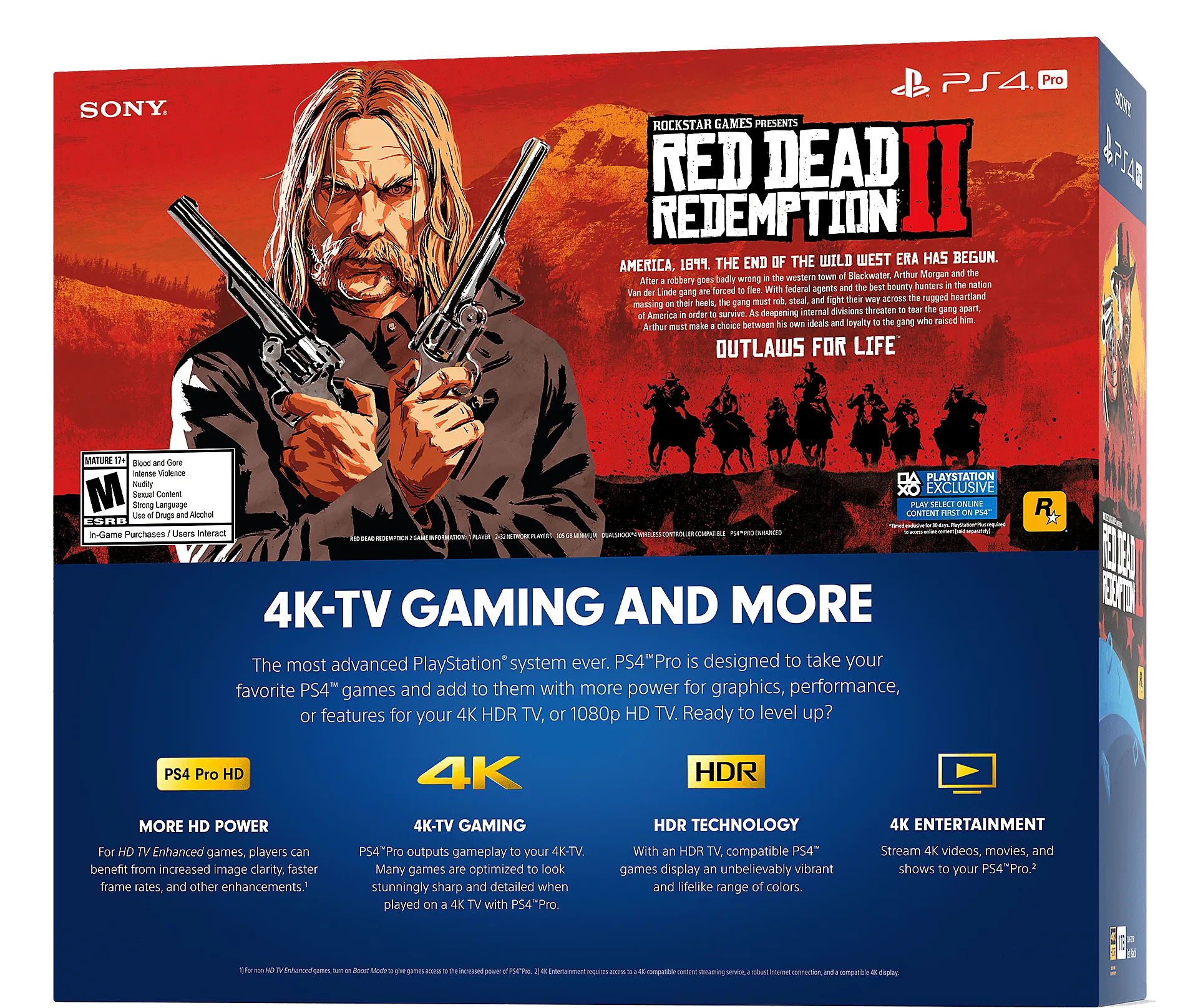 There is no surprise the game comes with a minimum storage req of that size -- I mean -- how else would they be able to fit all of this in?
Red Dead Online will launch in November as a BETA. Read more here.