Earn 3X RDO$ & Gold Bars on Tumbleweed Series this week in Red Dead Online. Also, bonuses for Collectors, Naturalists and Bounty Hunters, limited time Clothing returns and more!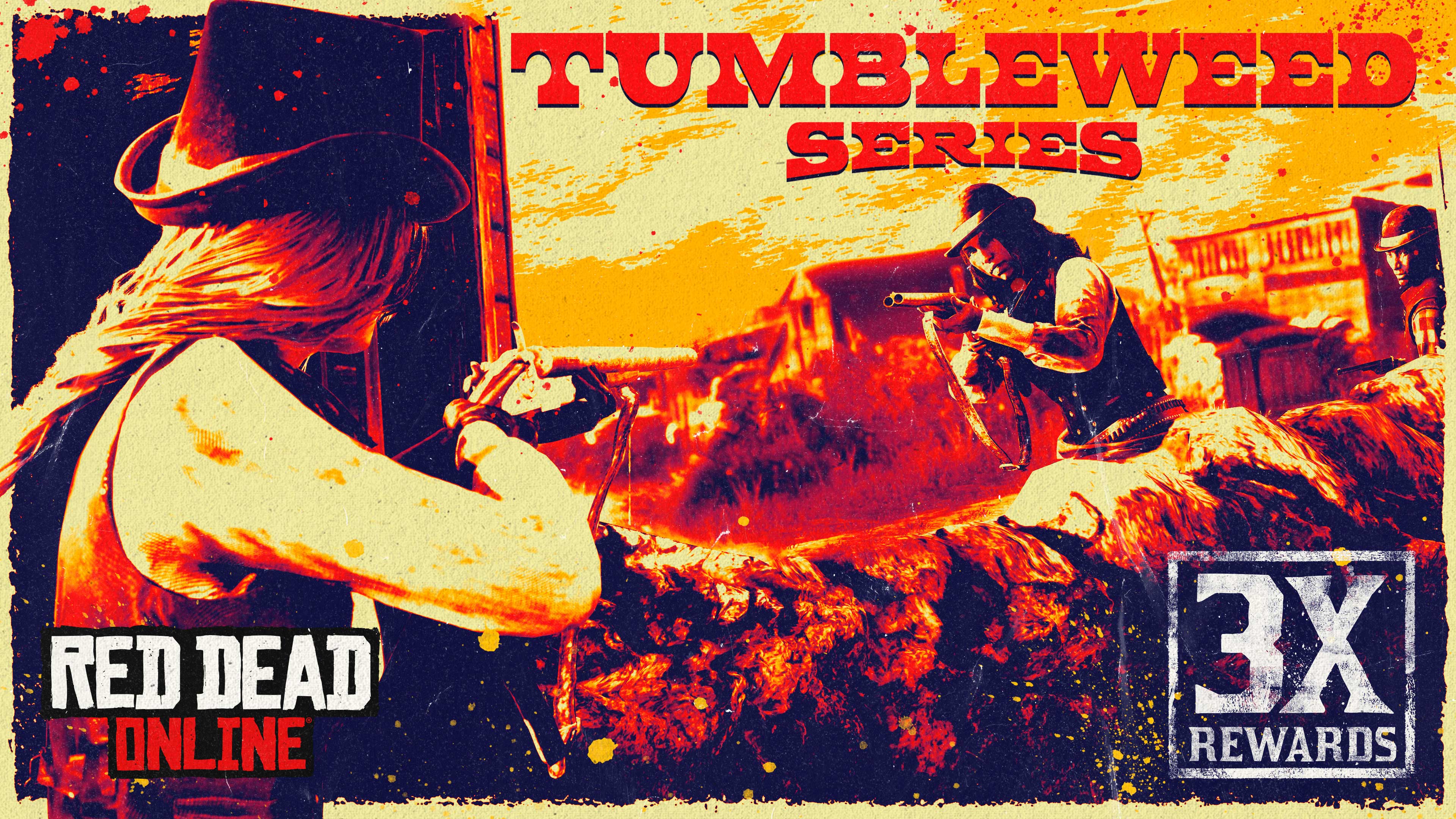 Play this week's Featured Showdown Series to take part in Shootouts, Hostile Territory & more and earn Triple RDO$ and Gold payouts.
Role Bonuses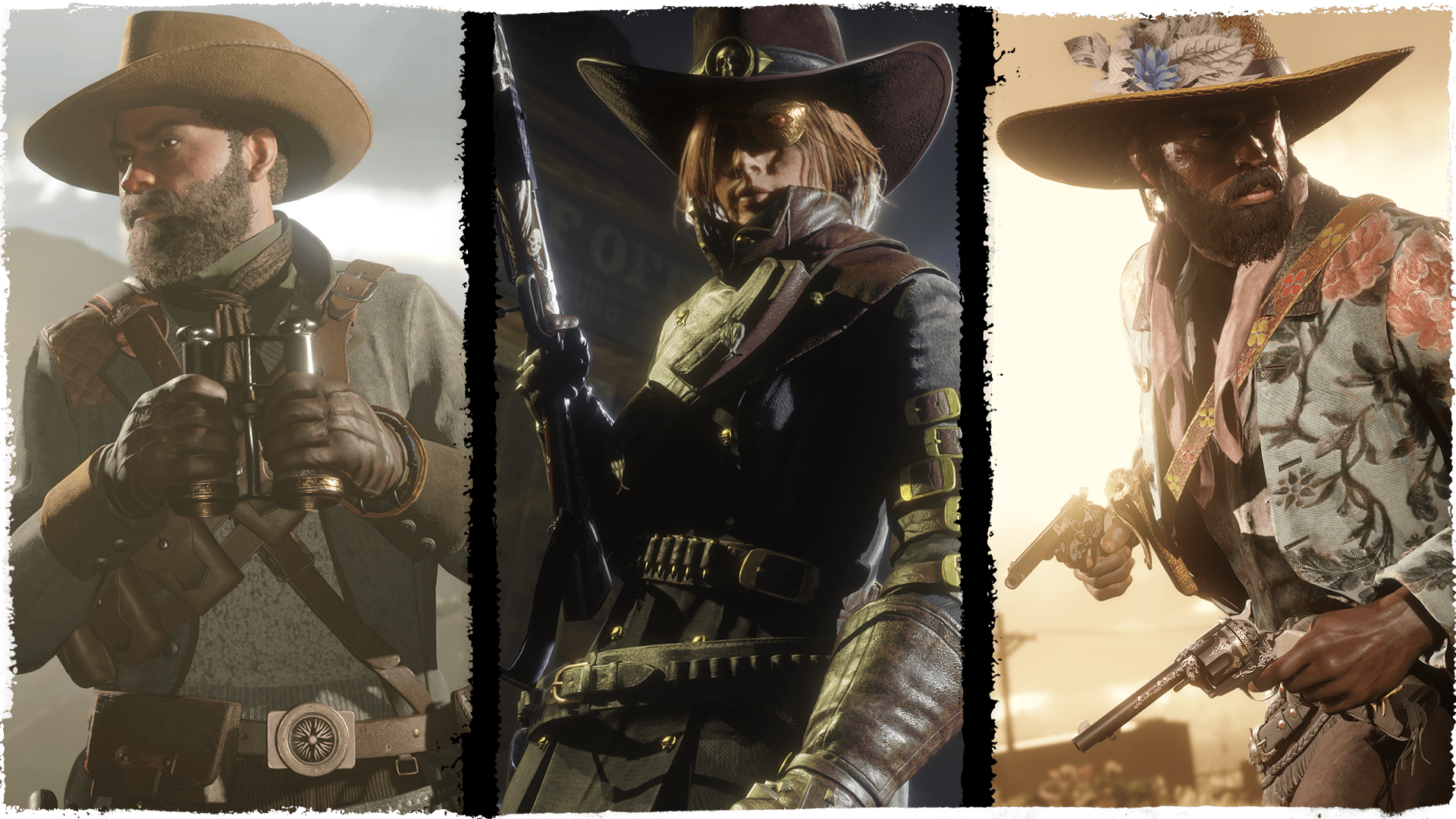 All Free Roam Bounty Missions are paying out an extra 50% this week. Collectors who complete the Lovers Collection this week will receive an American Wildflower Map and three Chocolate Daisies. Naturalists who have read the Vitalism Studies pamphlet and stockpiled enough Harrietum Officinalis to transform into a wild buck or rabbit over the course of the next seven days will receive a Reward good for a free Coat.
Free Fast Travel all week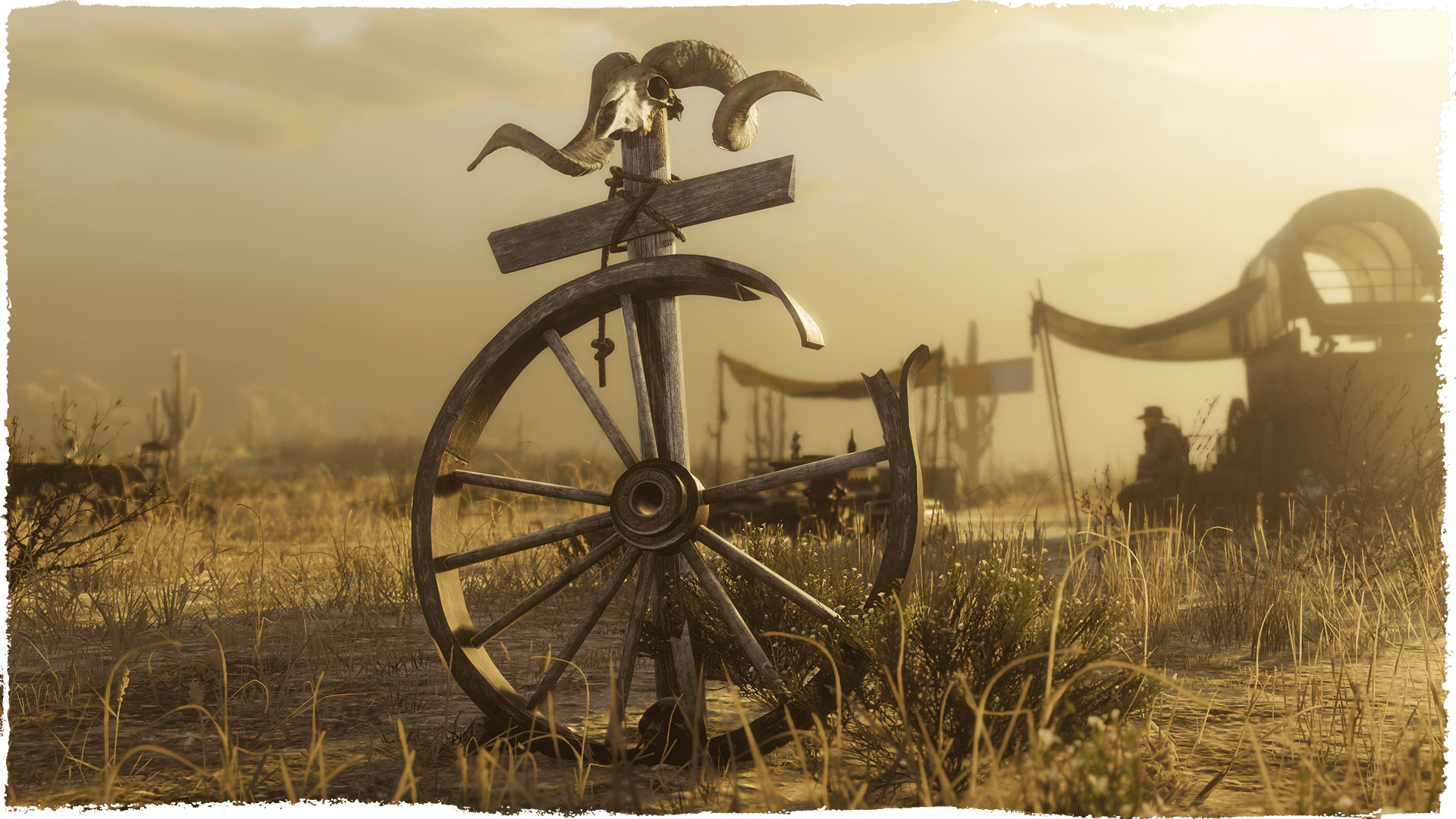 Fast Travels are free all week long.
Plus, all players who jump in to play Red Dead Online this week will receive five Chocolate Bars, five Fine Brandies, and a Gold Jointed Bracelet.
Limited Time Clothing
Tasman Outfit
Irwin Coat
Hitched Skirt
Tied Pants
Clymene Coat
Chambliss Corset
Gardenia Hat
Fanned Stovepipe Hat
Darned Stockings
Bowyer Boots
Salter Shoes
Griffith Chaps
Danube Outfit
Discounted Content In-Game
30% Off Tonics at Harriet's Shop
50% Off All Barber Services on Saint Denis, Blackwater or Valentine
40% Off Improved Bow and All Shotguns
25% Off All Prestigious Bounty Hunter Weapon Variants
Prime Gaming
Red Dead Online players who connect their Rockstar Games Social Club account to Prime Gaming will receive Rewards for:
A Free Bounty Hunter License
An Award for the Trimmed Amethyst Bounty Wagon Livery
In addition, players who connect to Prime Gaming before February 15th will receive Offers for half off the LeMat Revolver and a Poncho of your choice, an Offer for a free Off-Hand Holster, plus 100 rounds each of High Velocity and Explosive Revolver Cartridges.