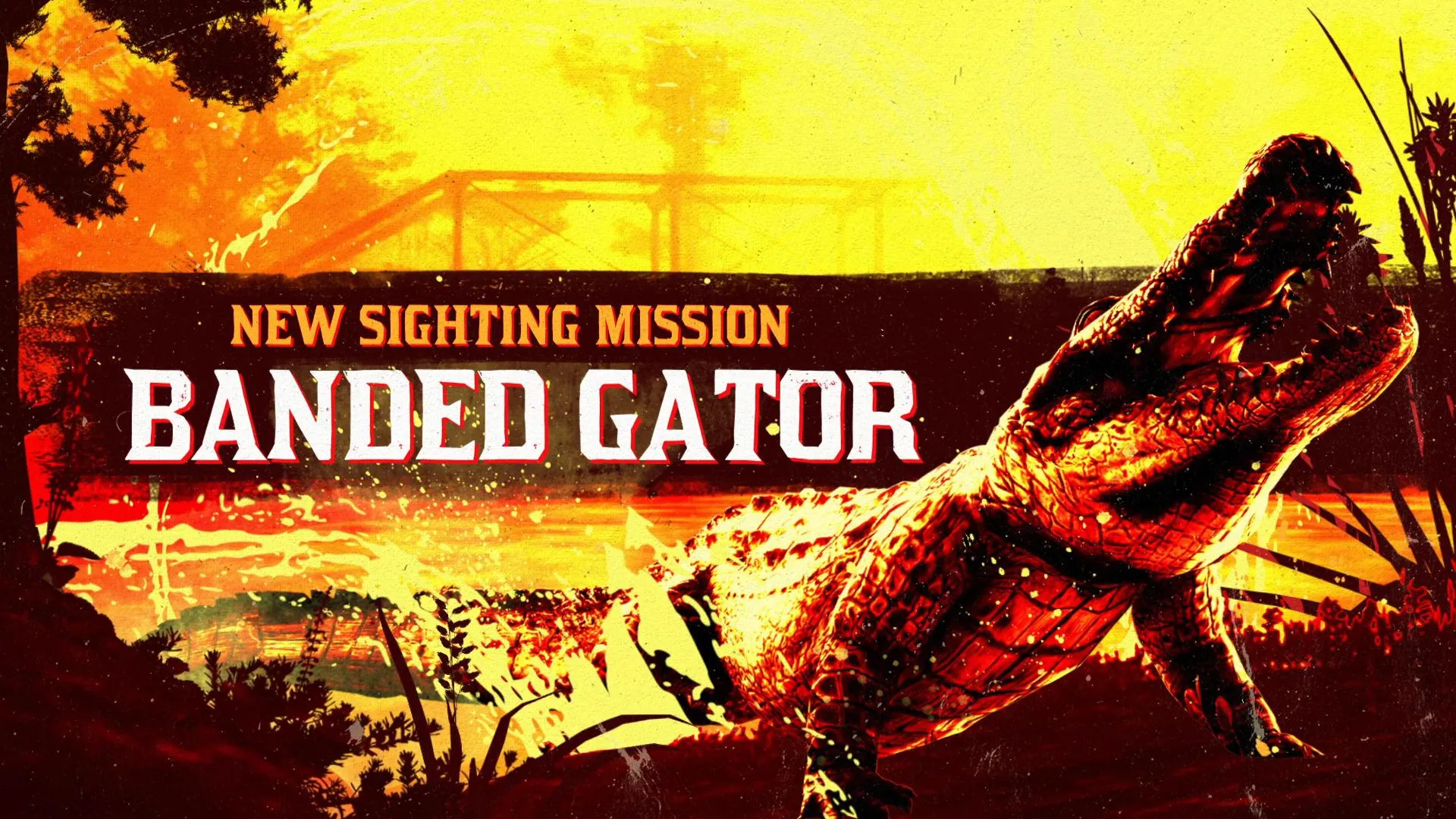 Harriet Davenport has received word of an untamed beast older than time itself nesting outside Saint Denis. The cold-blooded Legendary Banded Gator has a taste for human flesh - as well as the teeth and temperament to satisfy such a craving. Maintain a safe distance and sedate the primordial creature for Harriet or bring its unique skin to Gus to craft an imposing coat for wear.
Naturalists at Rank 5 and above can take on this new Sighting Mission by approaching any of Harriet's Shops and requesting it from her available mission list.
Gus' Store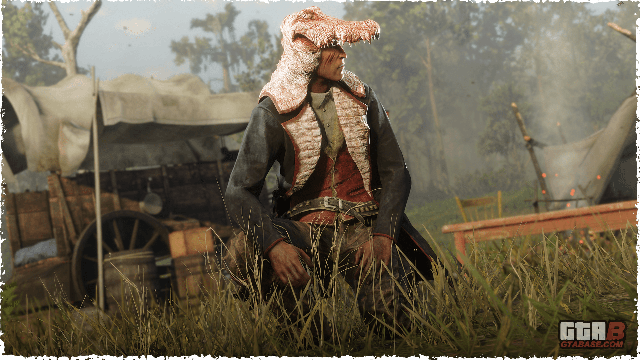 If you do choose to use lethal force on the Banded Gator, you can sell its skin to Gus at his store. This will also unlock the option to craft and purchase the fashionable, custom Banded Coat. This week, craft any coat in Gus' Store and get a Reward for a Free Vest. And to sweeten the deal, crafting anything in Gus' Store also gets a Reward for 25 Free Trader Goods. Likewise, craft a trinket in Gus' Store this week to receive a Reward for a free Poncho. All Rewards will be delivered within 48 hours to the Benefits section.
Catalogue Additions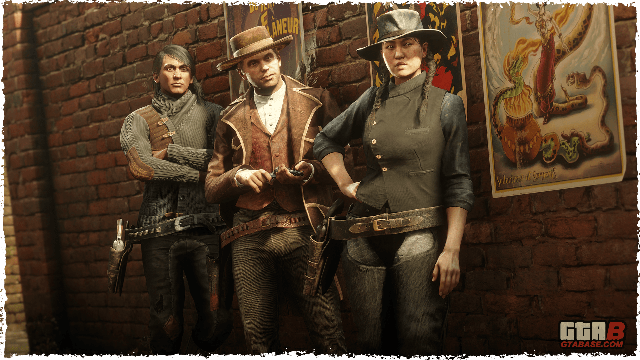 The Wheeler, Rawson & Co. Catalogue adds several new items starting this week, including:
New Colorways:
Comstock Boots
Millard Boots
Heathland Chaps
New Items:
Hopsmere Cardigan
Mitehill Pants