This Week's Bonuses & Rewards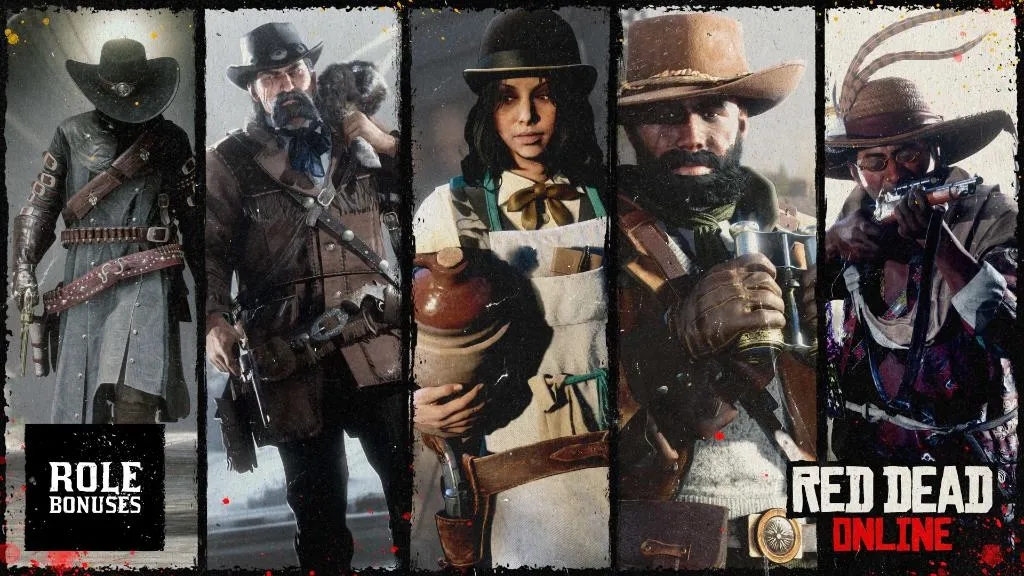 This week earn 2X RDO$ & XP on the following missions and activities:
Role Free Roam Events
Trader Sell Missions
Moonshiner Sell Missions
Also, anyone who levels up a total of 5 Role Ranks across any and all Roles will receive 2,000 Character XP and an Offer for 30% off any Established or Distinguished Role Item. All players below Rank 10 in any Role will receive an Offer good for 30% off a Novice or Promising Role Item of their choice, while those who have reached Rank 20 across all five Roles will receive an Offer for 50% off an Established or Distinguished Role Item, plus a Reward for 5,000 Character XP.
Discounted Content In-Game
40% Off
Trader Wagons
Wilderness Camp
Tonic Crafting Pamphlets
30% Off
Prime Gaming
Red Dead Online players who connect their Rockstar Games Social Club account to Prime Gaming before July 5th will receive a Reward for a free Emote, plus Offers for 30% off the Bar Expansion and a Novice or Promising Moonshiner Item of your choice.