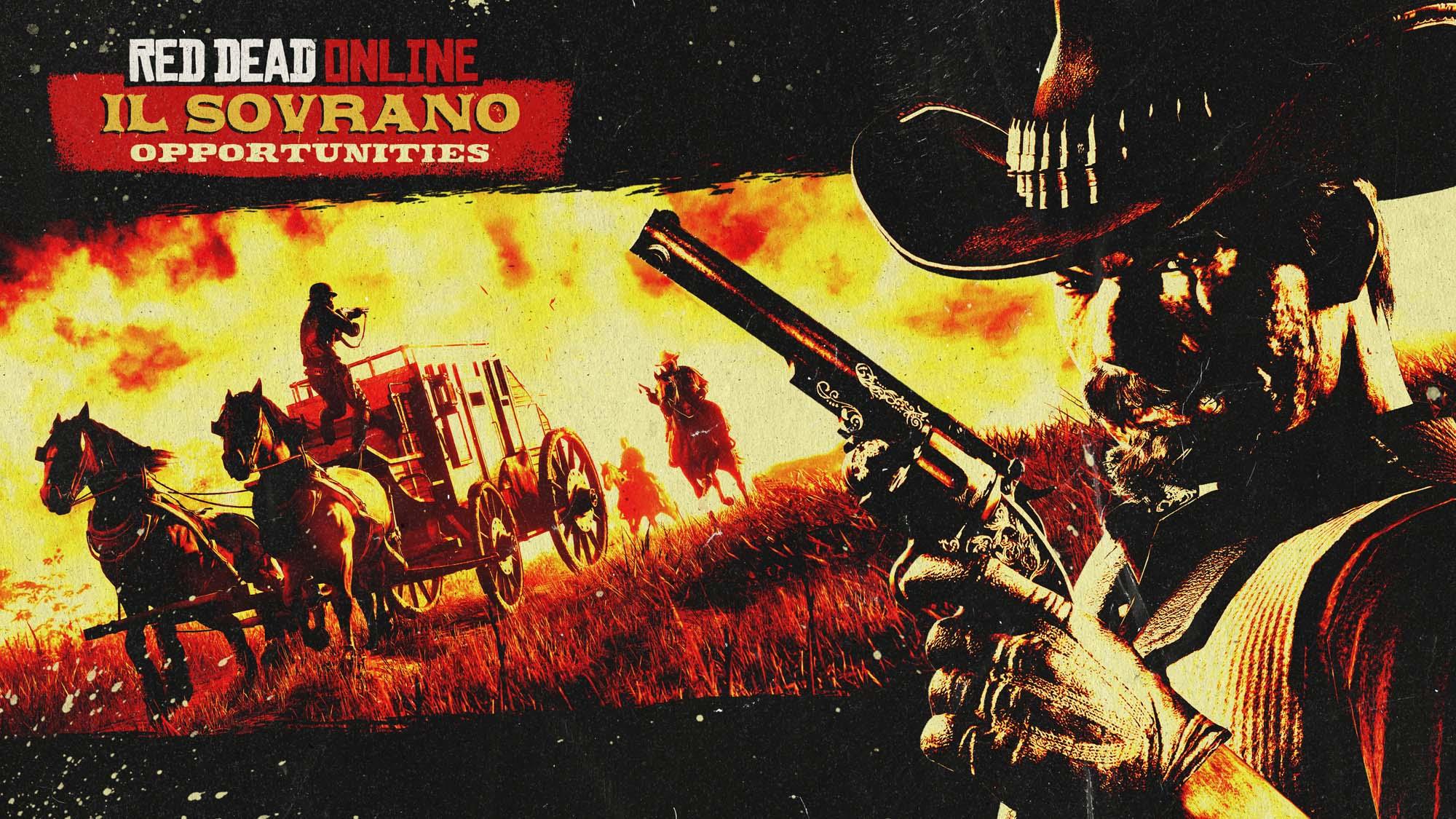 This week you have the chance to earn 2X RDO$ & XP by Stealing "Il Sovrano". Also, completing any Blood Money Opportunity with a Persistent Posse between now and October 18 will make you earn a Reward for a free Ability Card and an Offer for 30% off any Weapon.
Plus, all Call to Arms maps are available again to play and you'll earn double the usual XP for defending any location from waves after of attackers.
Team up with a Persistent Posse in any Call to Arms mode to receive a Reward for 3,000 Club XP. Additionally, players can earn onetime Capitale rewards by holding out and surviving. Reach Wave 3 of any Call to Arms mode will make you earn 5 Capitale; reaching Wave 7 results in an additional 5 Capitale; making it all the way to Wave 10 will result in a sum of 10 additional Capitale, plus 2,000 Character XP.
Concluding, all returning Red Dead Online players who log in to play this week will get 100 rounds of High Velocity Rifle and Revolver Ammo.
Discounts
40% Off
30% Off
Ability Card Upgrades
Hats
Mustangs
Rifles
Prime Gaming Benefits
Red Dead Online players who connect their Rockstar Games Social Club account to Prime Gaming before October 25 will get a Reward for 40 Capitale and an Offer for 50% off the Mauser Pistol.