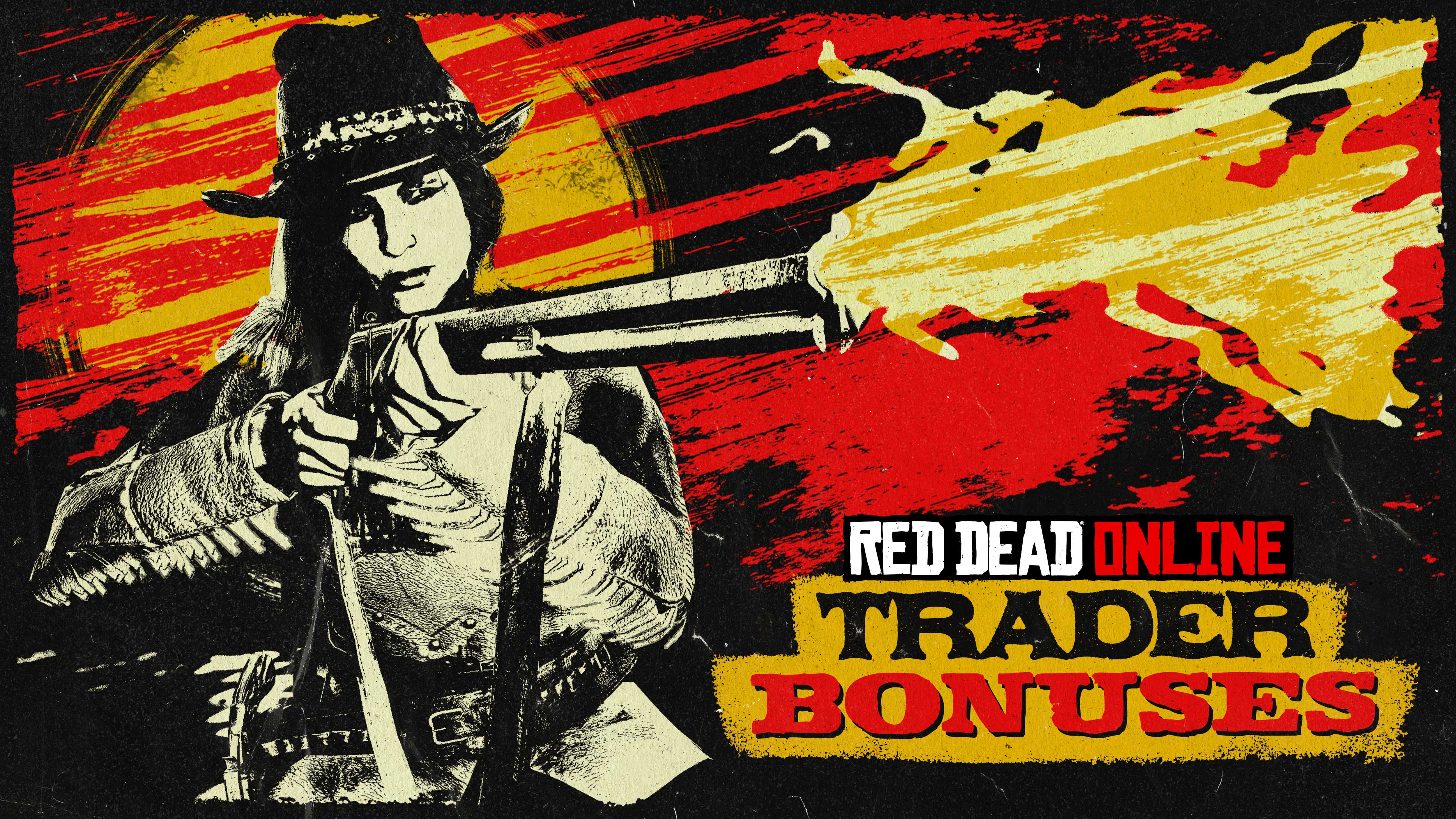 Rockstar just announced another month long event for Red Dead Online... It includes:
2X RDO$ & XP:
Trader Sell Missions
Trader Free Roam Events 2X Role XP
Free Roam Missions
Plunder & Call to Arms Showdown Modes
Featured Series Calendar
Here's a recap of all this month's Featured Series bonuses in Red Dead Online:
February 1-7: Hardcore Elimination Series
Create a custom Outfit to receive an Offer for 50% off any Camp Dog.

Visit your Camp's Stew Pot to see Cripps' Special Stew recipe and make it anytime this week to receive a free The Hobo Life 1 Outfit for Cripps to wear.
February 8-14: New Hanover Series
Craft an Item while at your Campfire to receive the Pink Camp Flag.

Track down, find, and hunt any Legendary Animal to receive a red version of the Cornhill Hat.

Protect the town of Valentine from attackers in Call to Arms this week and reach Wave 3 to receive a red Chuparosa Poncho.

Play anytime this week to receive 5 Fine Brandies and 10 Chocolate Bars to spoil your beloved with, or enjoy them all by yourself.

Win any Featured Series to receive an Offer for 5 Gold Bars off the Butcher's Table.
February 15-21: Sport of Kings and Last Stand Series
Owners of a Large Camp will receive an Offer for 50% off a Camp Tent.

Complete a Trader Sell Mission and completely fill up your Trader Materials to receive an additional 2,000 Trader XP.
February 22-28: Tumbleweed Series
Play this week's Featured Series to receive an Offer for 30% off a Deluxe Campfire.

Craft any item at Gus' store to receive a red pair of Mountfleet Gloves.
Discounts
60% Off
50% Off
40% Off
Prime Gaming Benefits
Red Dead Online players who connect their Rockstar Games Social Club account to Prime Gaming through February 28 will receive Reward for a free pair of Pants and an Offer for 30% off an Arabian Horse.