This Week's Bonuses & Rewards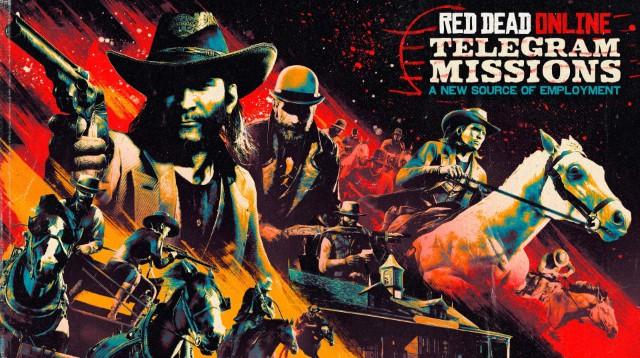 Earn 2X RDO$ & RP on A New Source of Employment - Telegram Missions, as well as Double Payouts on A Land of Opportunities Missions.
Also, playing in a Posse this week will make you earn an Offer for 30% off a Stable Slot, and all Persistent Posse setup fees are temporarily being waived. Plus, as part of this week's Featured Series, all Races will pay out Double RDO$ and XP for the next seven days.
Limited-Time Clothing
Fernwater Coat
Hopeman Vest
Morning Tailcoat
Strickland Boots
Vaquero Baroque Spurs
Squat Stovepipe Top Hat
Hitched Skirt
Concho Pants
Gardenia Hat
Discounted Content In-Game
50% Off
All Saddles and Horse Equipment
40% Off
Moonshine Bar themes and the cost of the Band Expansion
All Wilderness Outfitters Offerings Including Camp Dogs
30% Off
All Horses
All Saddles and Horse Equipment
Prime Gaming
Red Dead Online players who connect their Rockstar Games Social Club account to Prime Gaming will receive Rewards for:
A Free Bounty Hunter License
An Award for the Trimmed Amethyst Bounty Wagon Livery
In addition, players who connect to Prime Gaming before April 12th will receive an Offer for 30% off Select Multi-Class Horses, an Offer for 30% off select Horse Care Pamphlets from the Fence, and an Offer for 40% off any Saddle.