The Outlaw Pass No. 5 is now available in Red Dead Online! It includes a bunch of new rewards, clothes, bonuses and much more. It costs 35 Gold Bars but you will be refunded with only 25 Gold Bars after purchasing it. Let's see everything in detail, read below!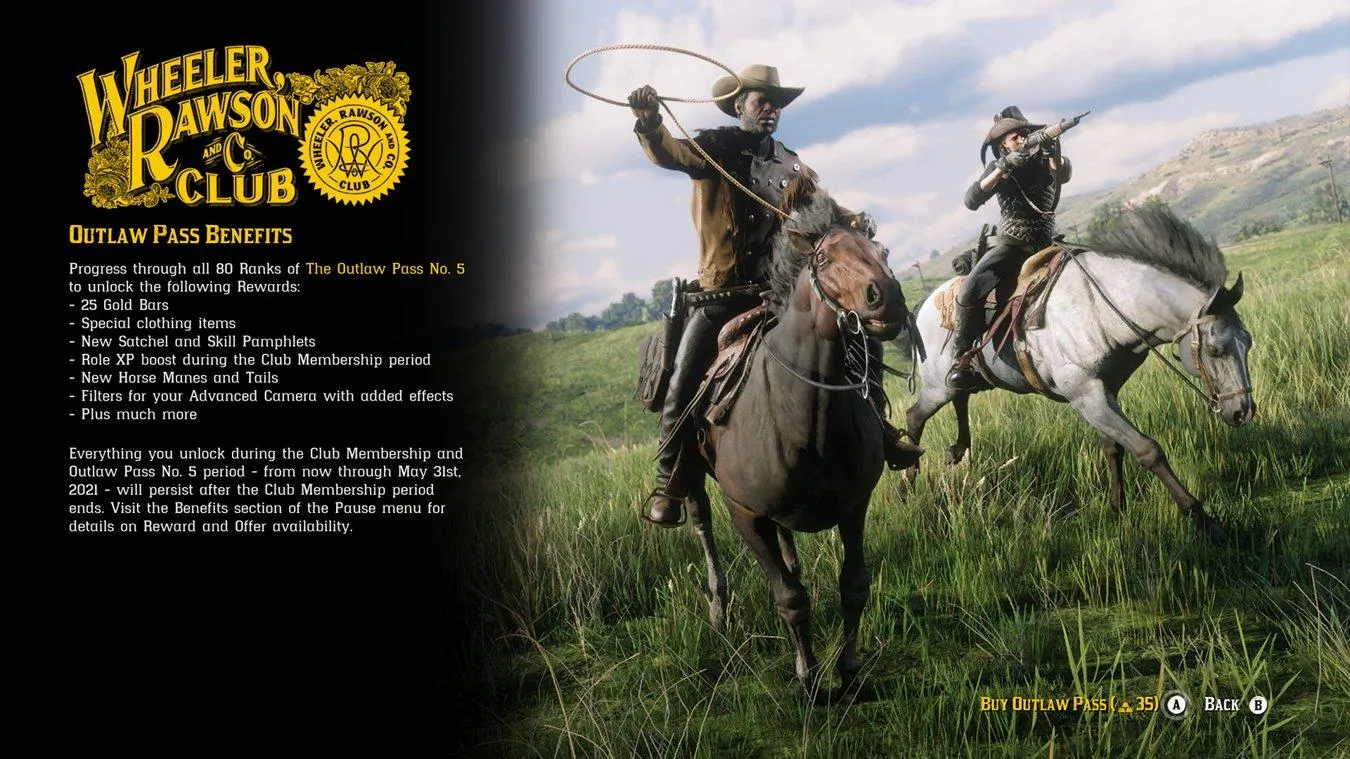 Here are the following Benefits that you will be able to take advantage of, after purchasing the Outlaw Pass 5:
25 Gold Bars
Special clothing items
New Satchel and Skill Pamphlets
Role XP boost during the Club Membership period
New Horse Manes and Tails
Filters for your Advanced Camera with added effects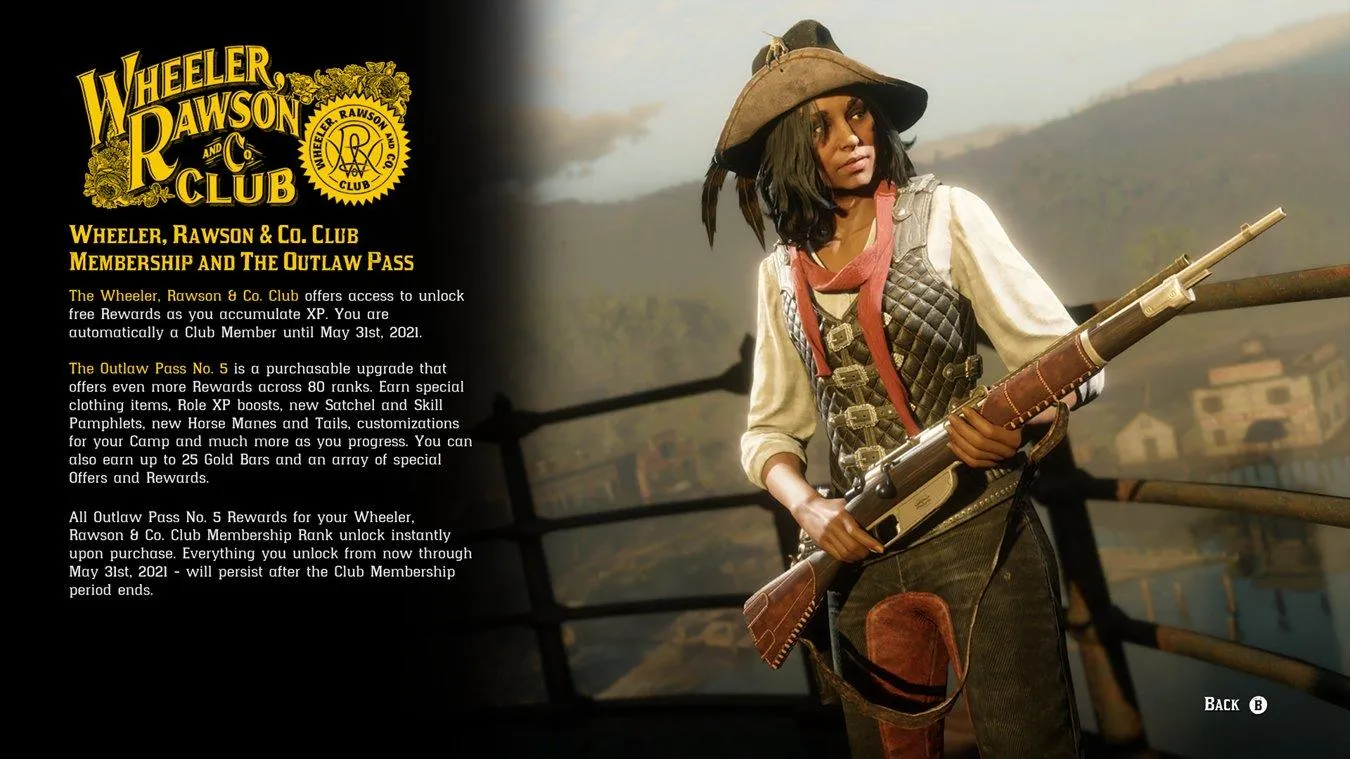 After purchasing the Outlaw Pass 5, you are automatically a Club Member until May 31st, 2021, which is the date on which it will expire. Everything you unlock from now through May 31st, 2021, will persist after the Club Membership period ends.
80 New Levels
Let's see in detail what we are going to unlock for each level:
Level 1-5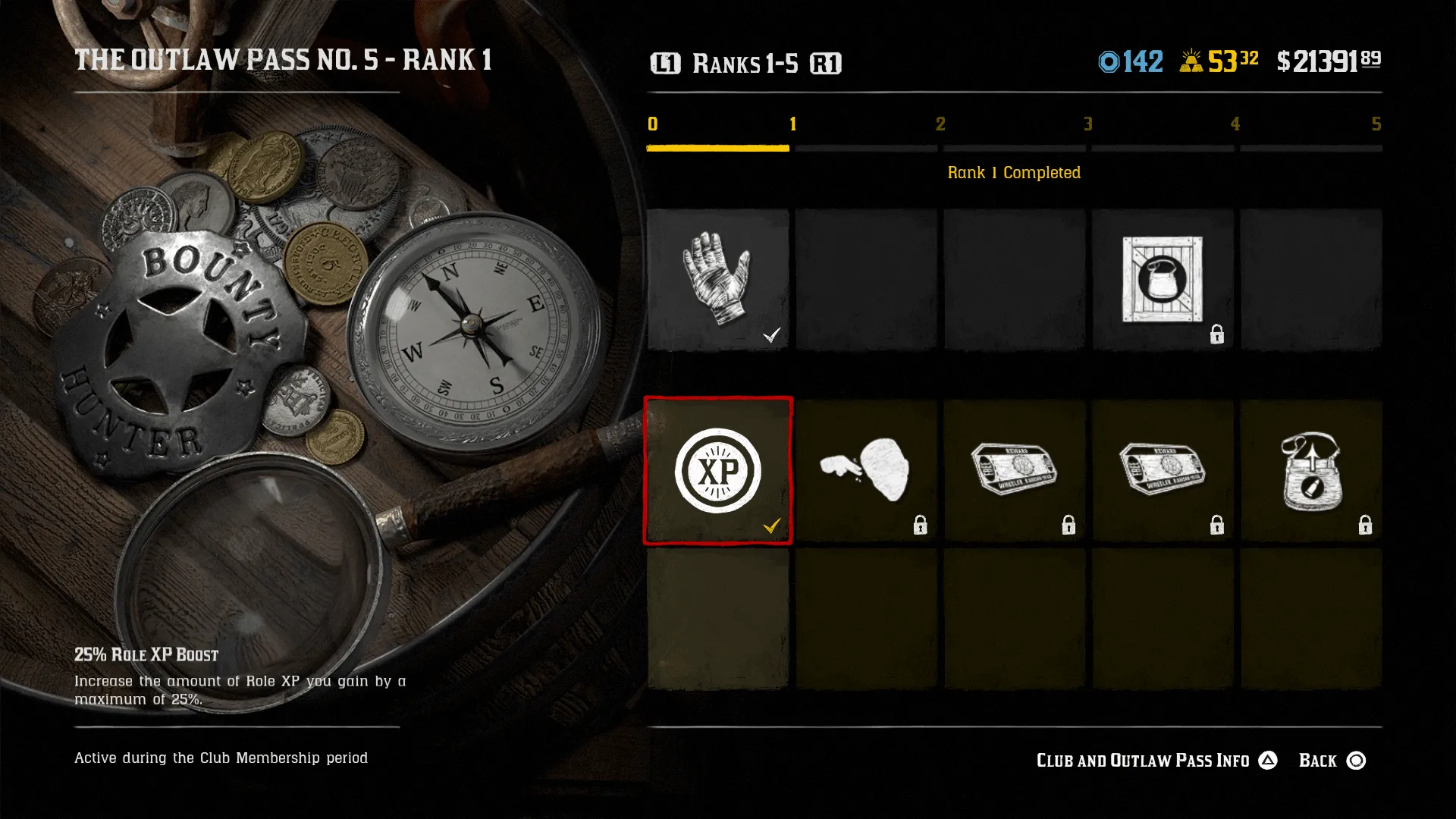 Level 6-10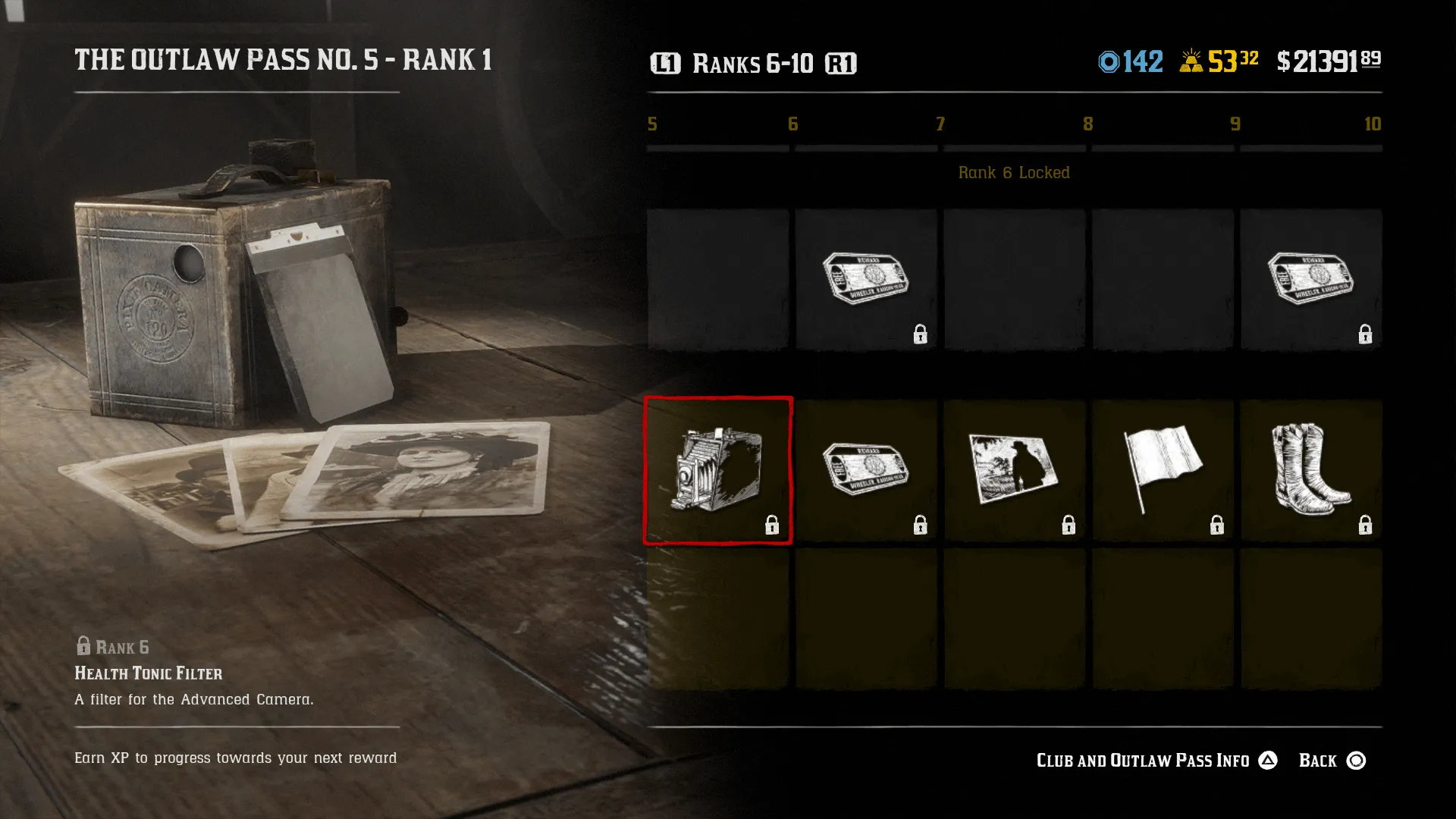 Level 11-15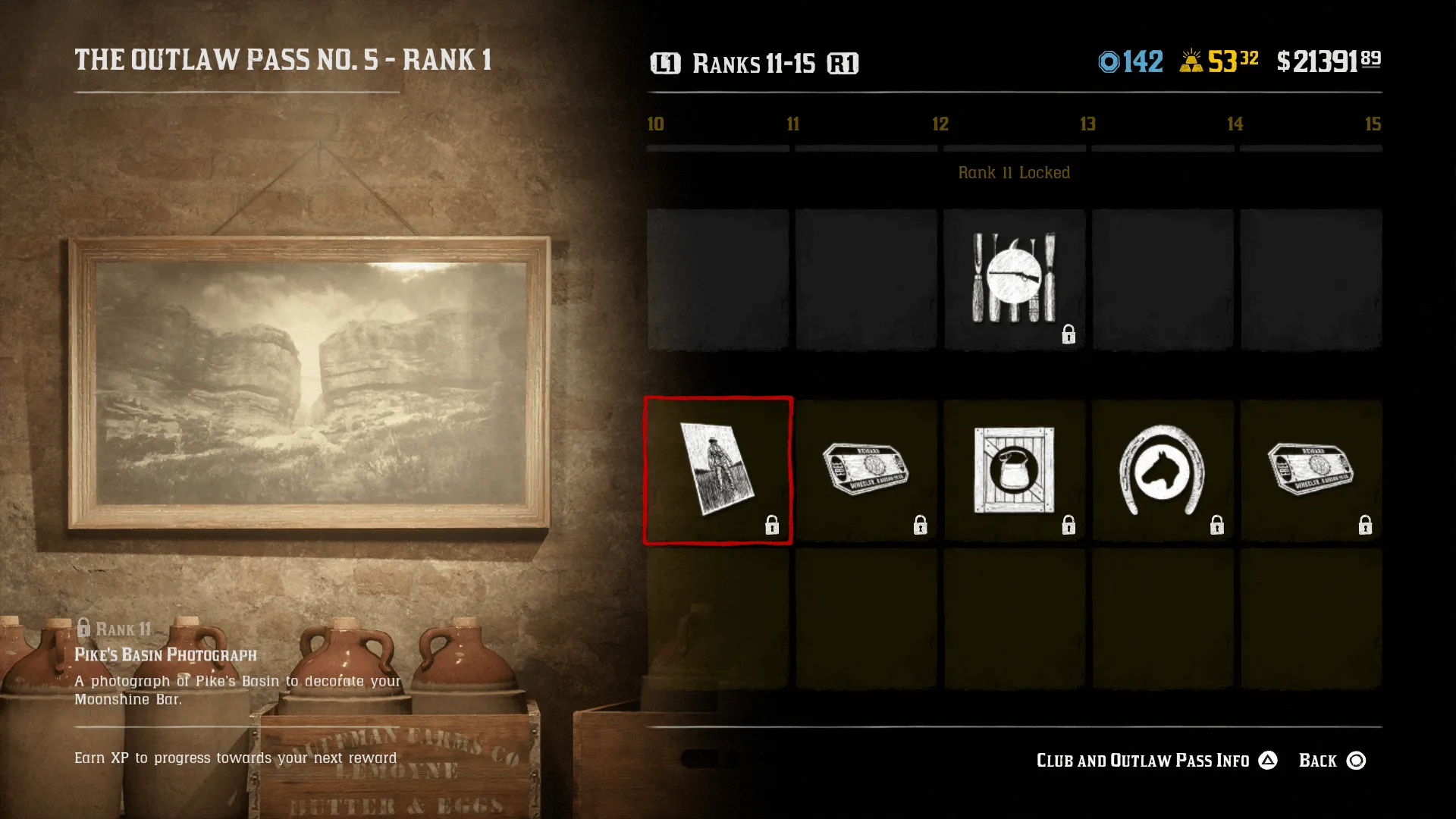 Level 16-20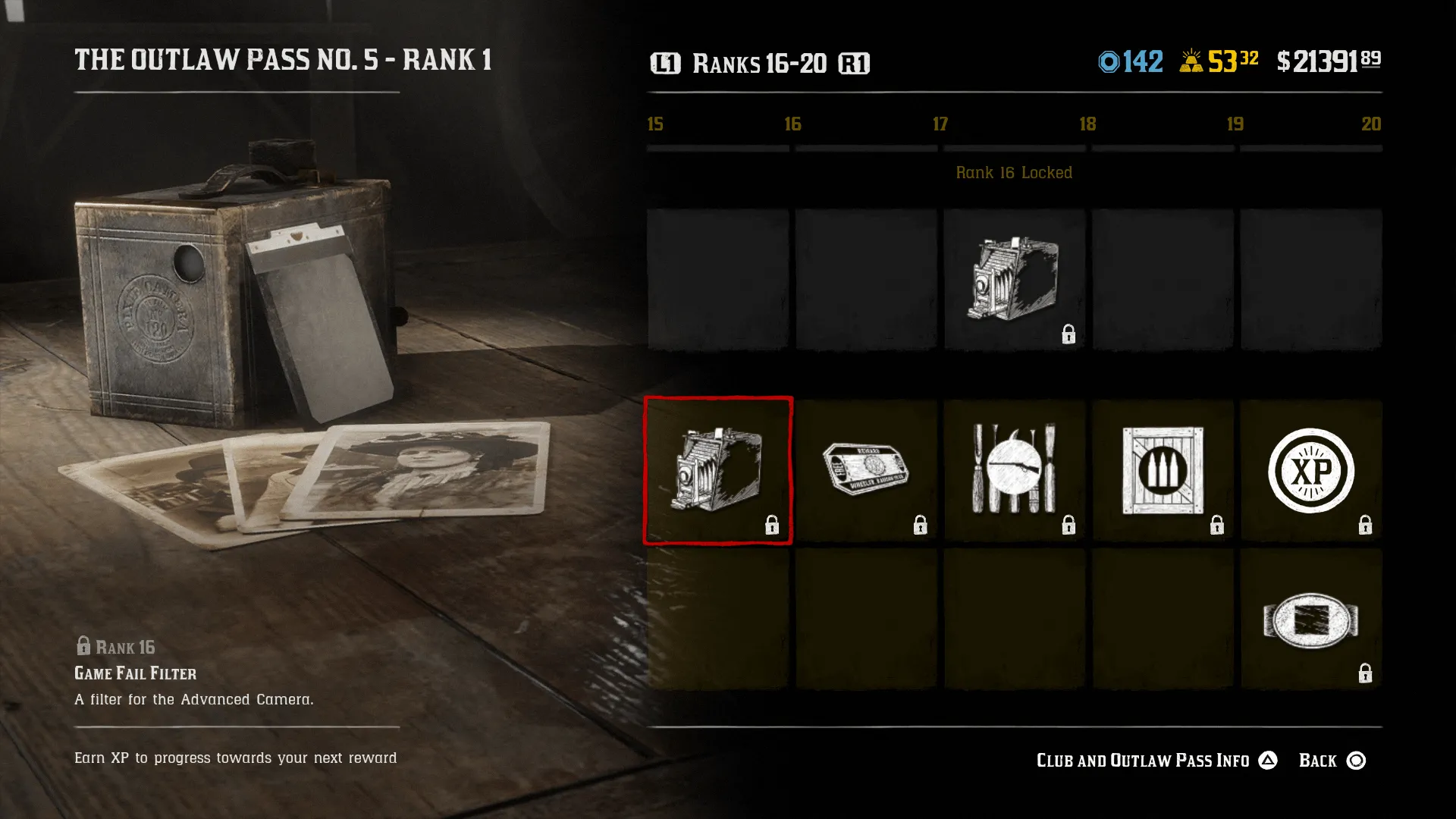 Level 21-25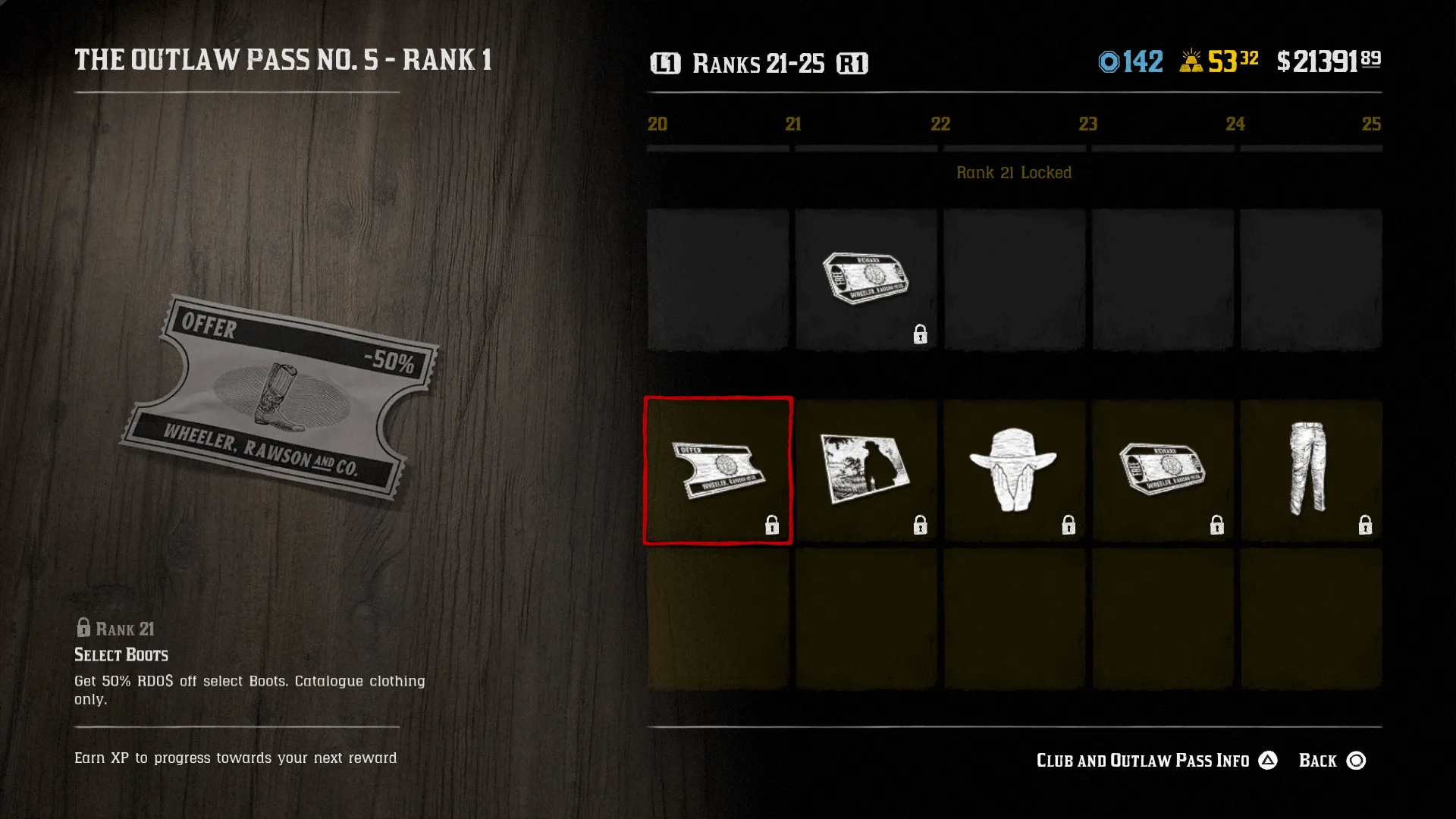 Level 26-30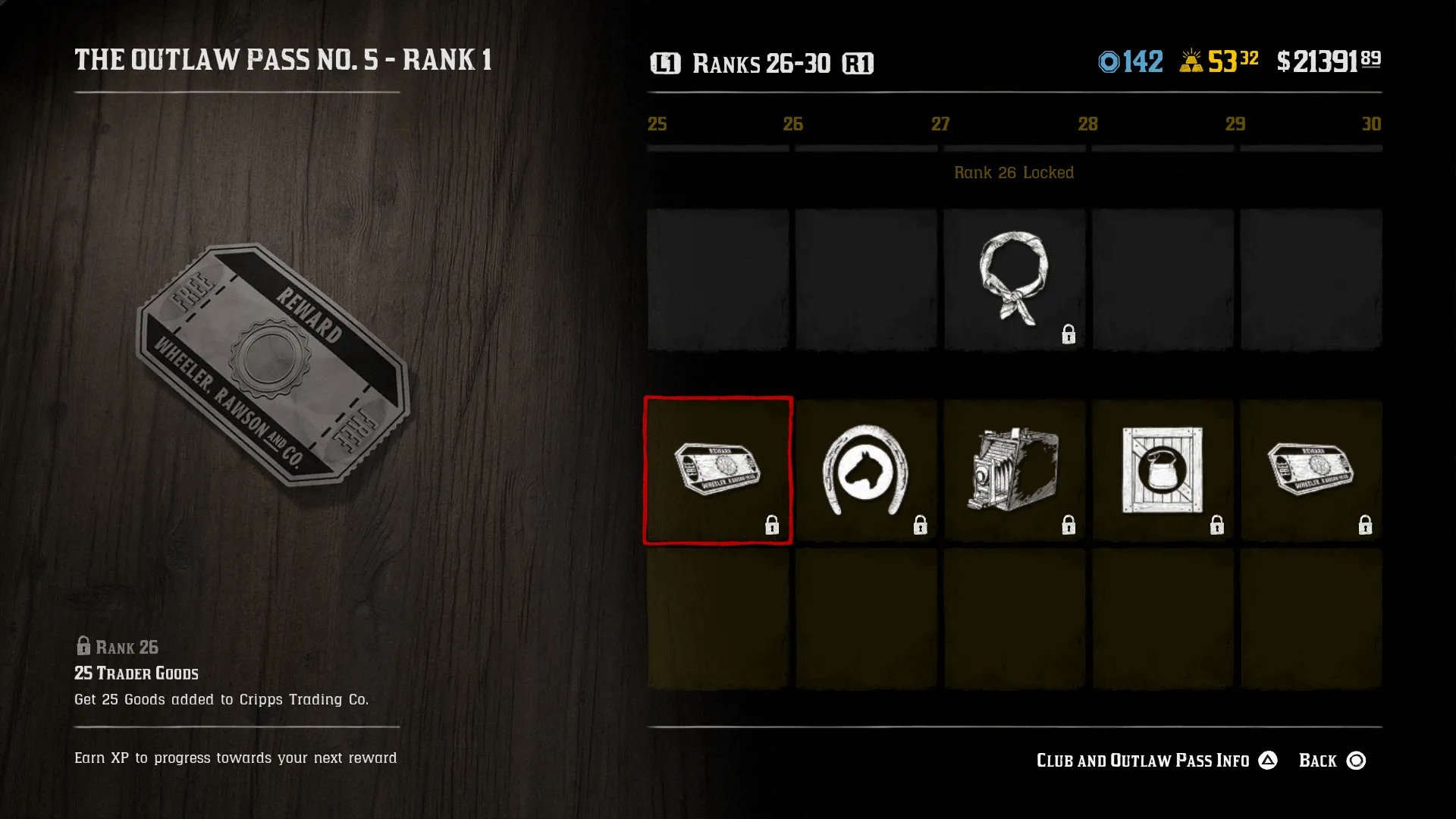 Level 31-35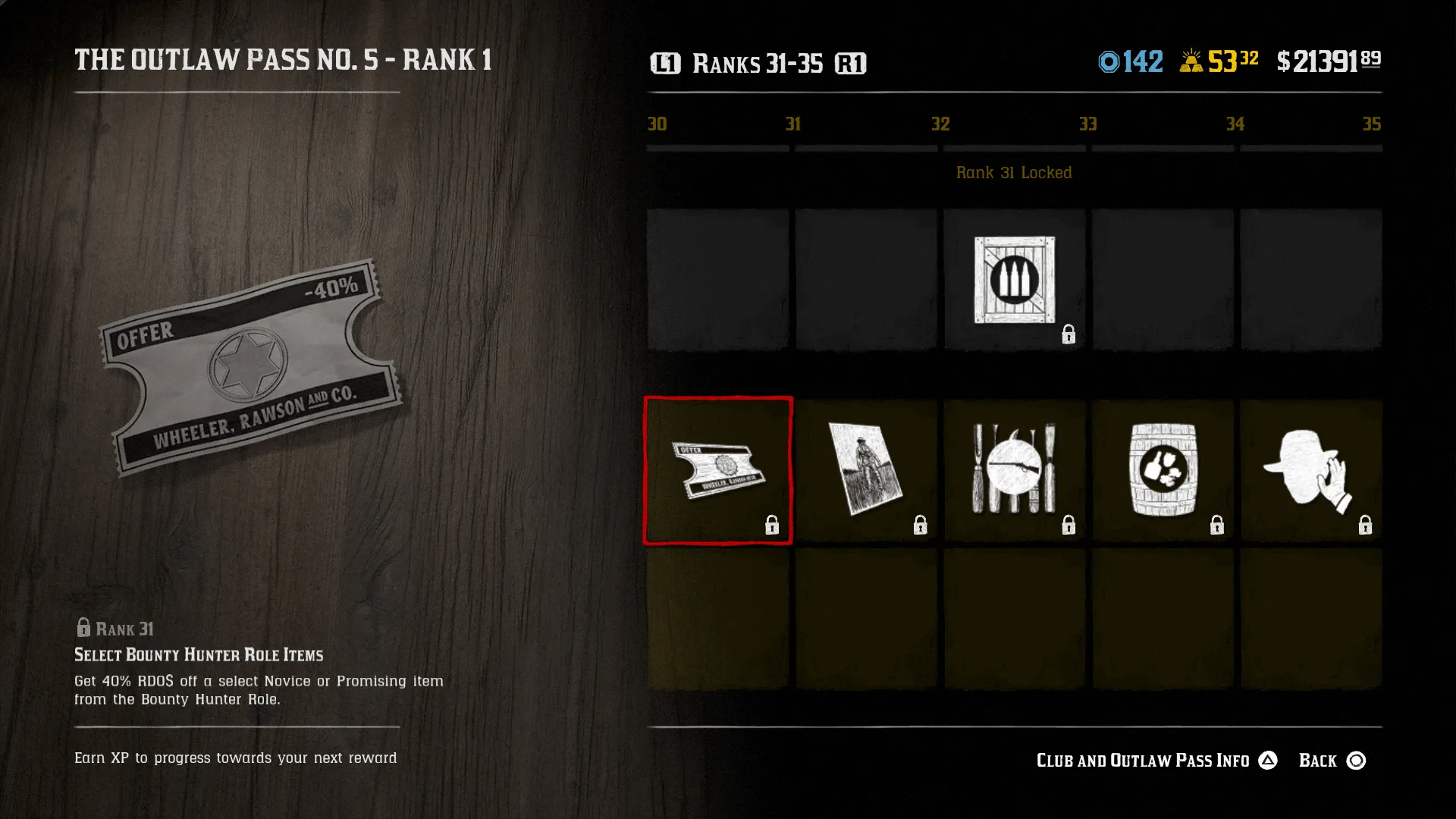 Level 36-40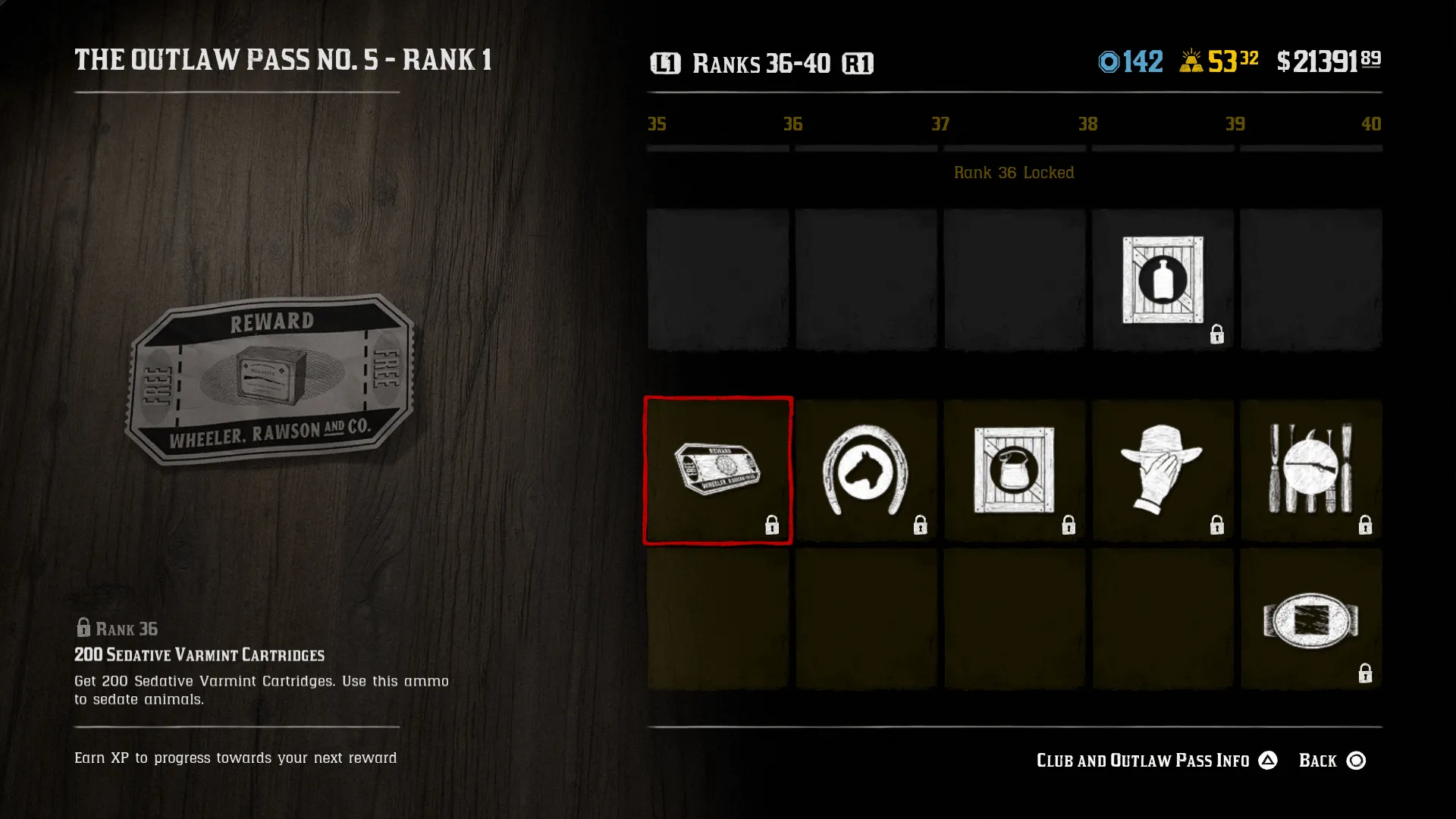 Level 41-45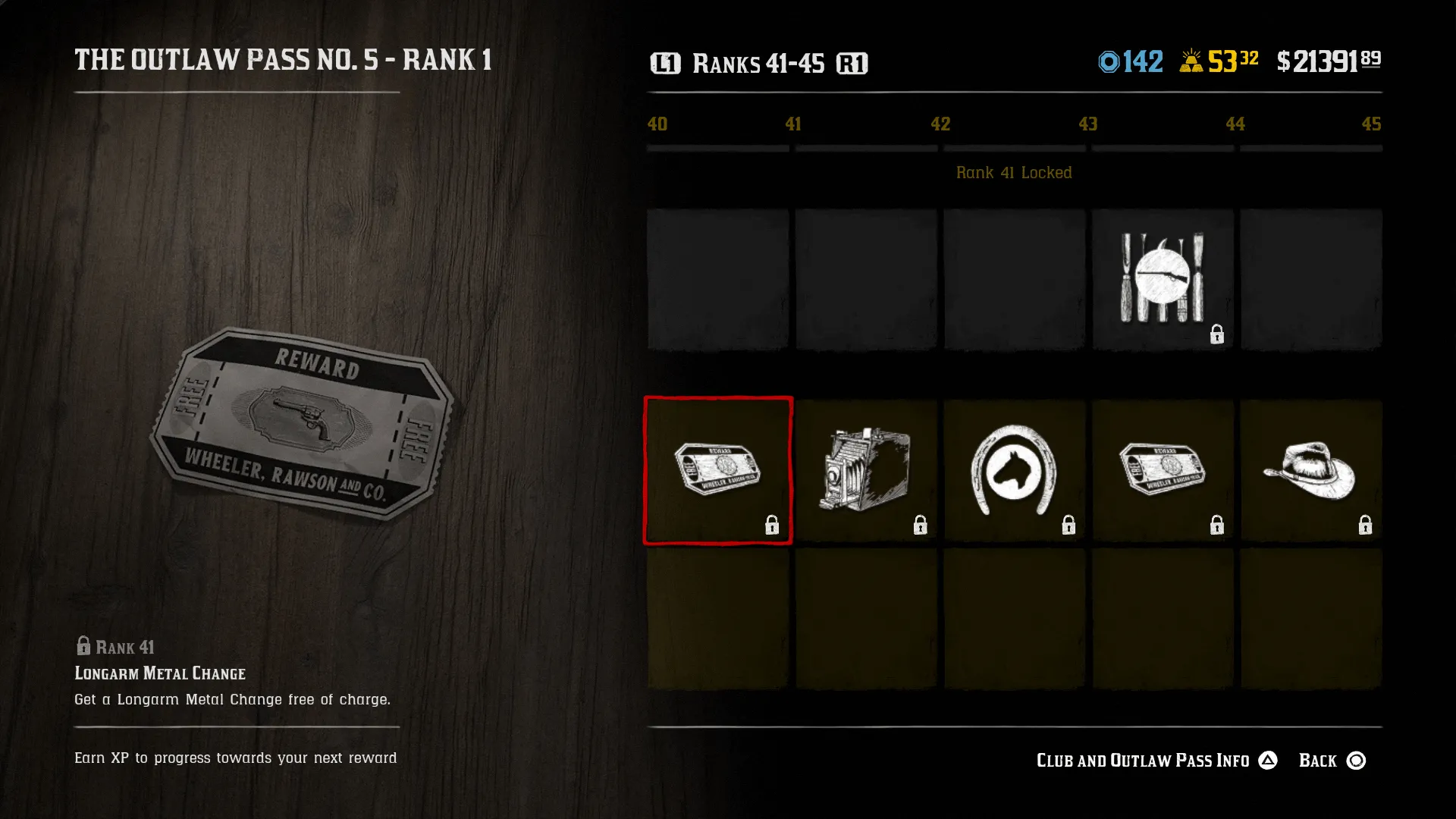 Level 46-50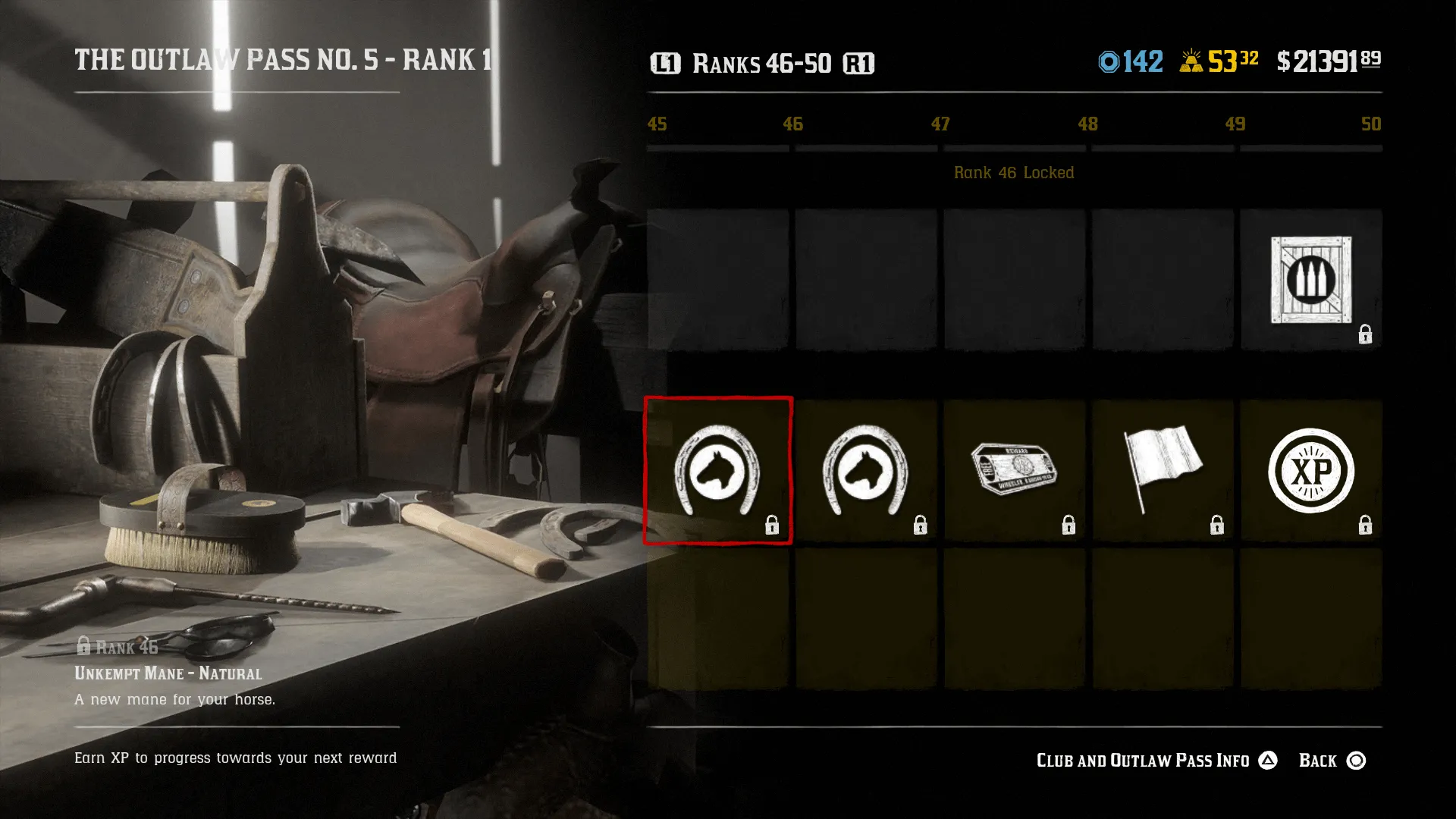 Level 51-55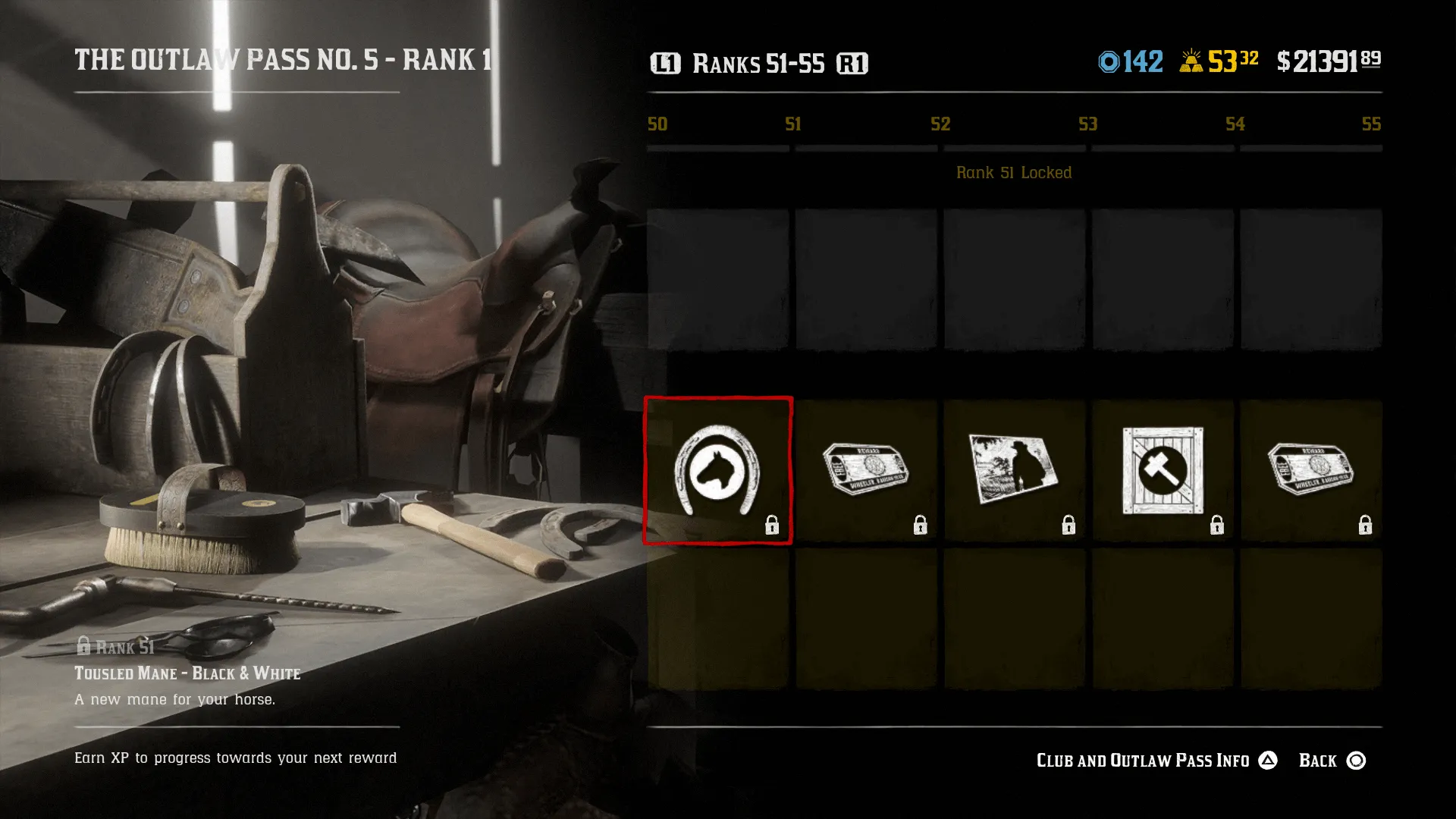 Level 56-60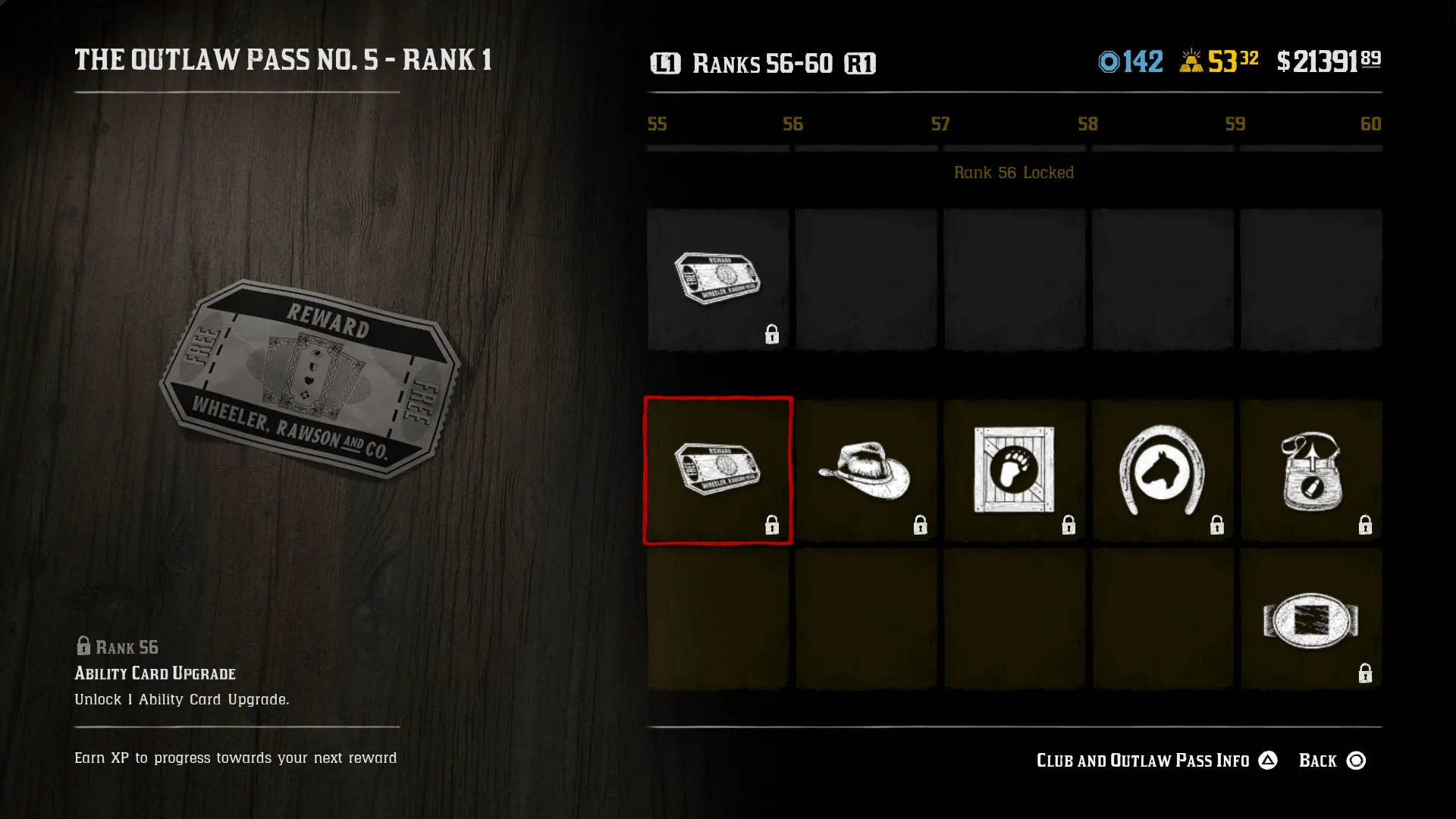 Level 61-65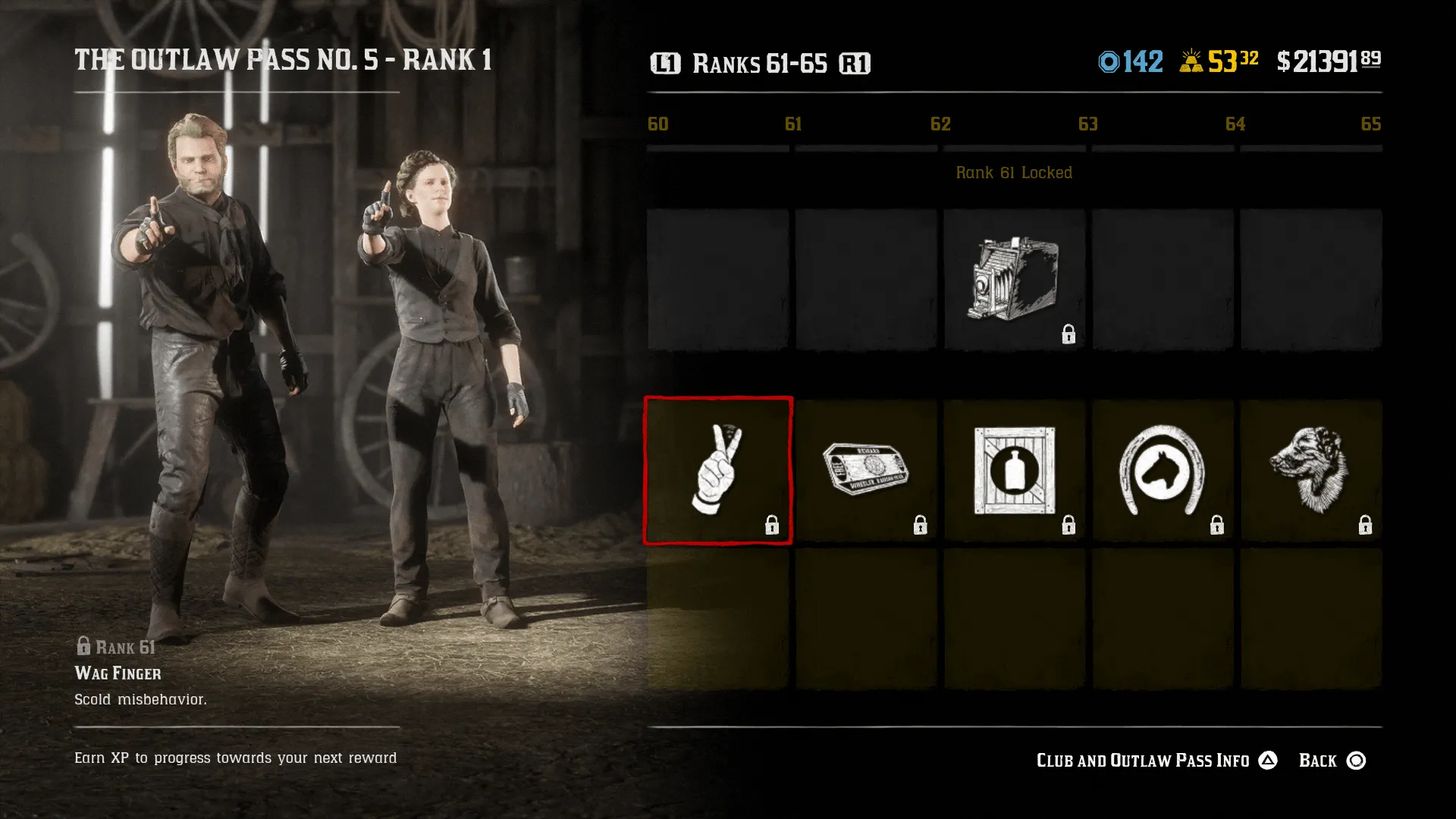 Level 66-70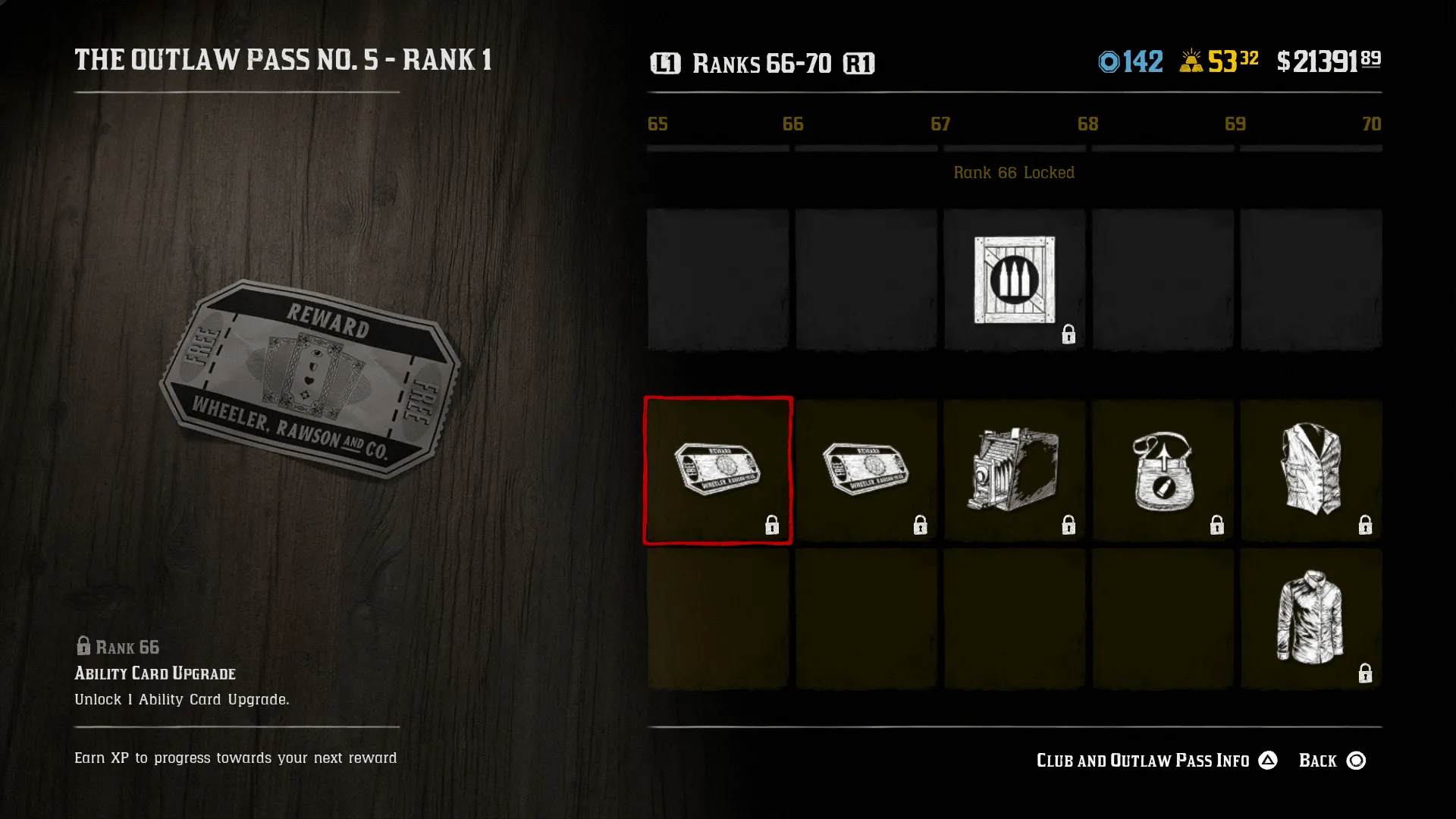 Level 71-75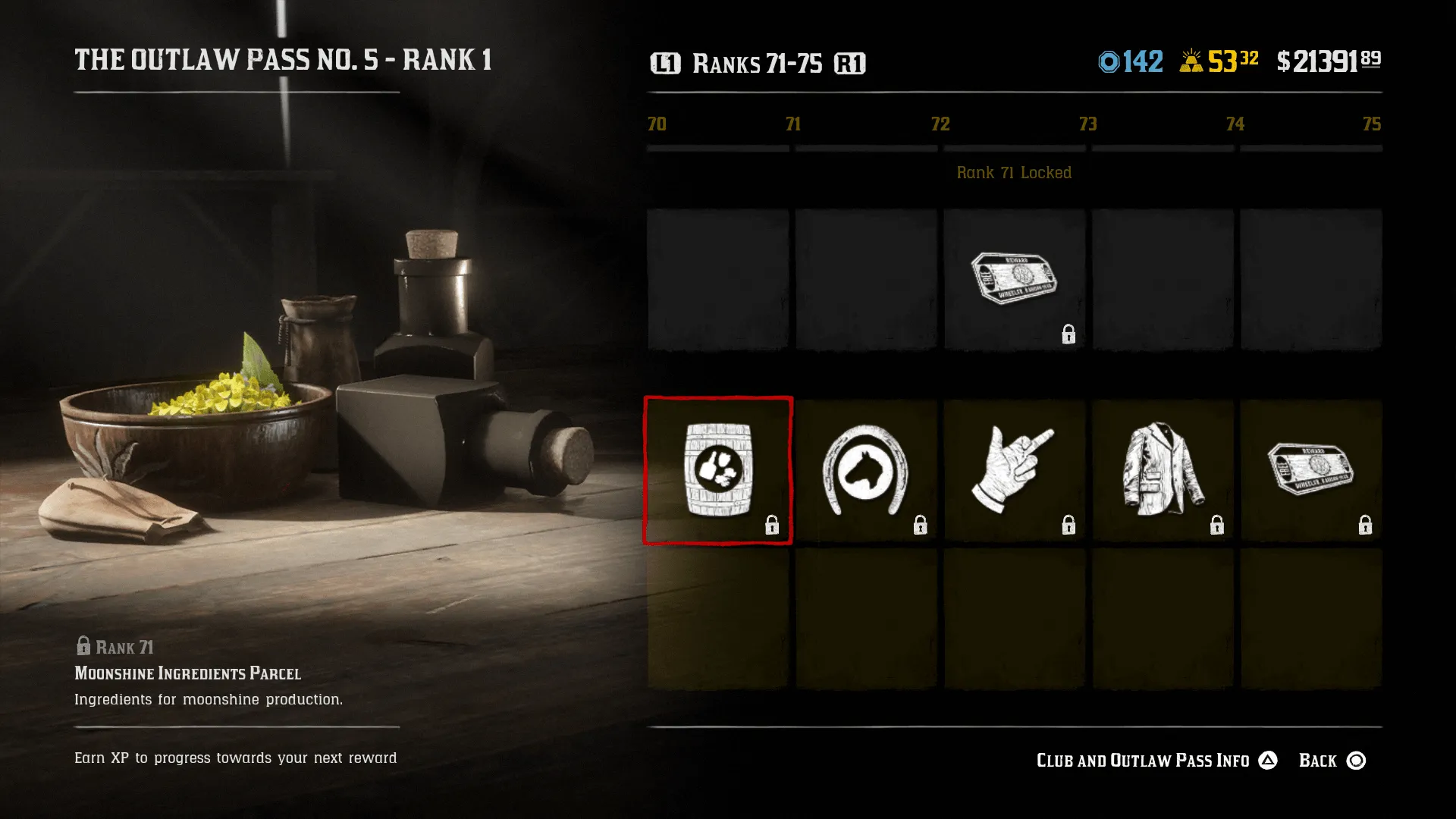 Level 76-80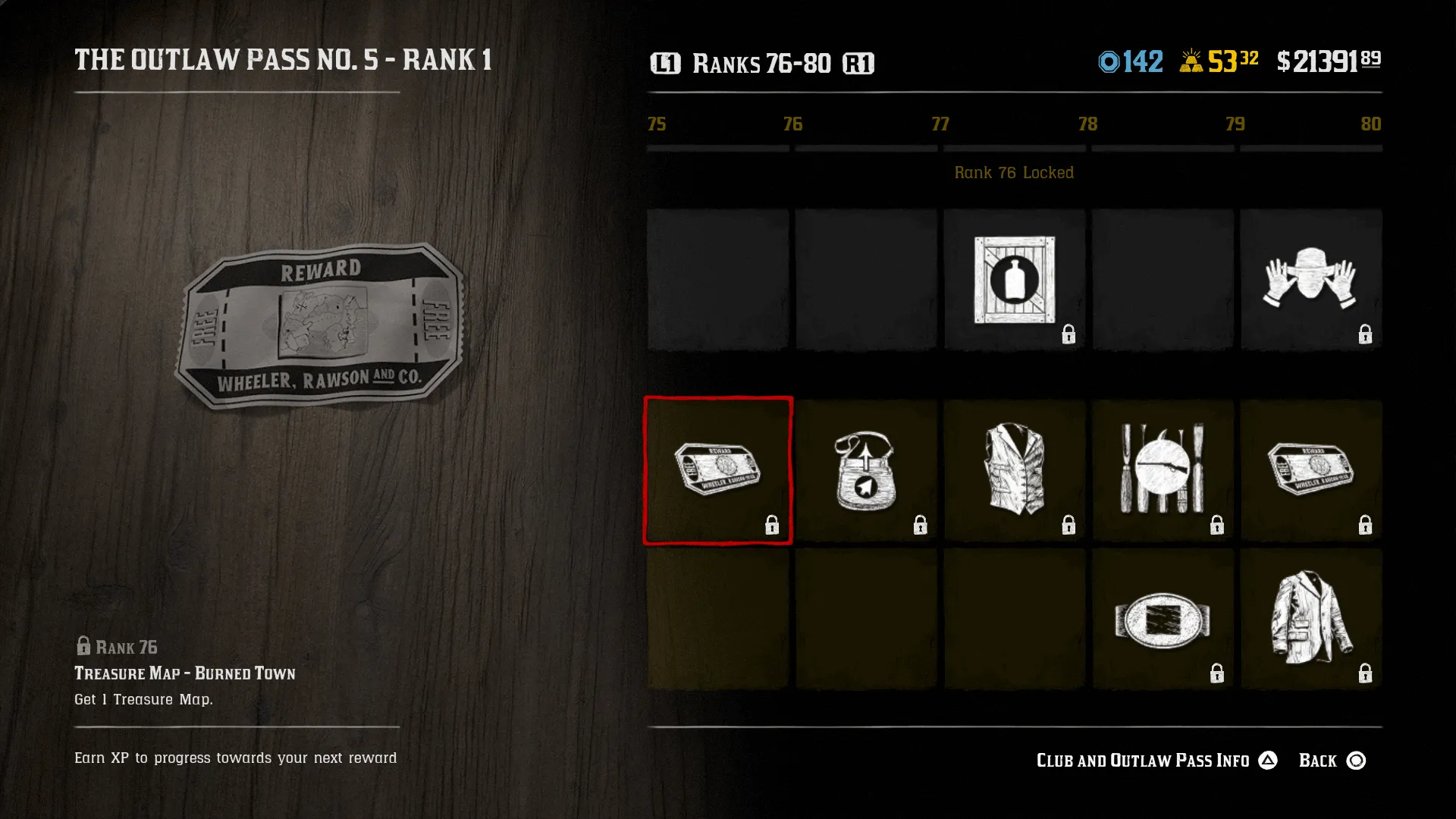 This Week's Bonuses & Rewards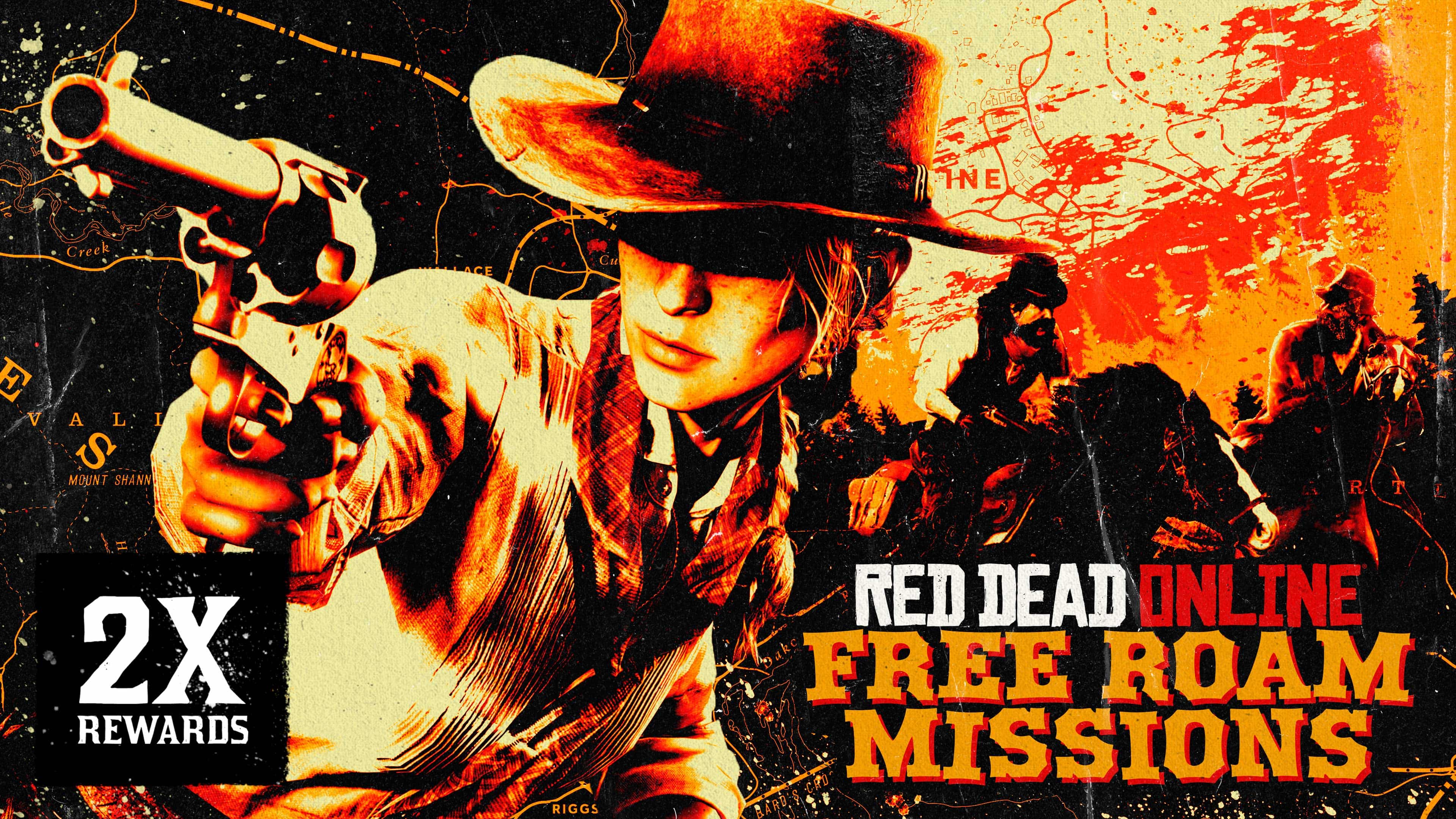 Earn Double Rewards on all Free Roam Missions this week in Red Dead Online, along with 3X Rewards for clearing any Gang Hideouts.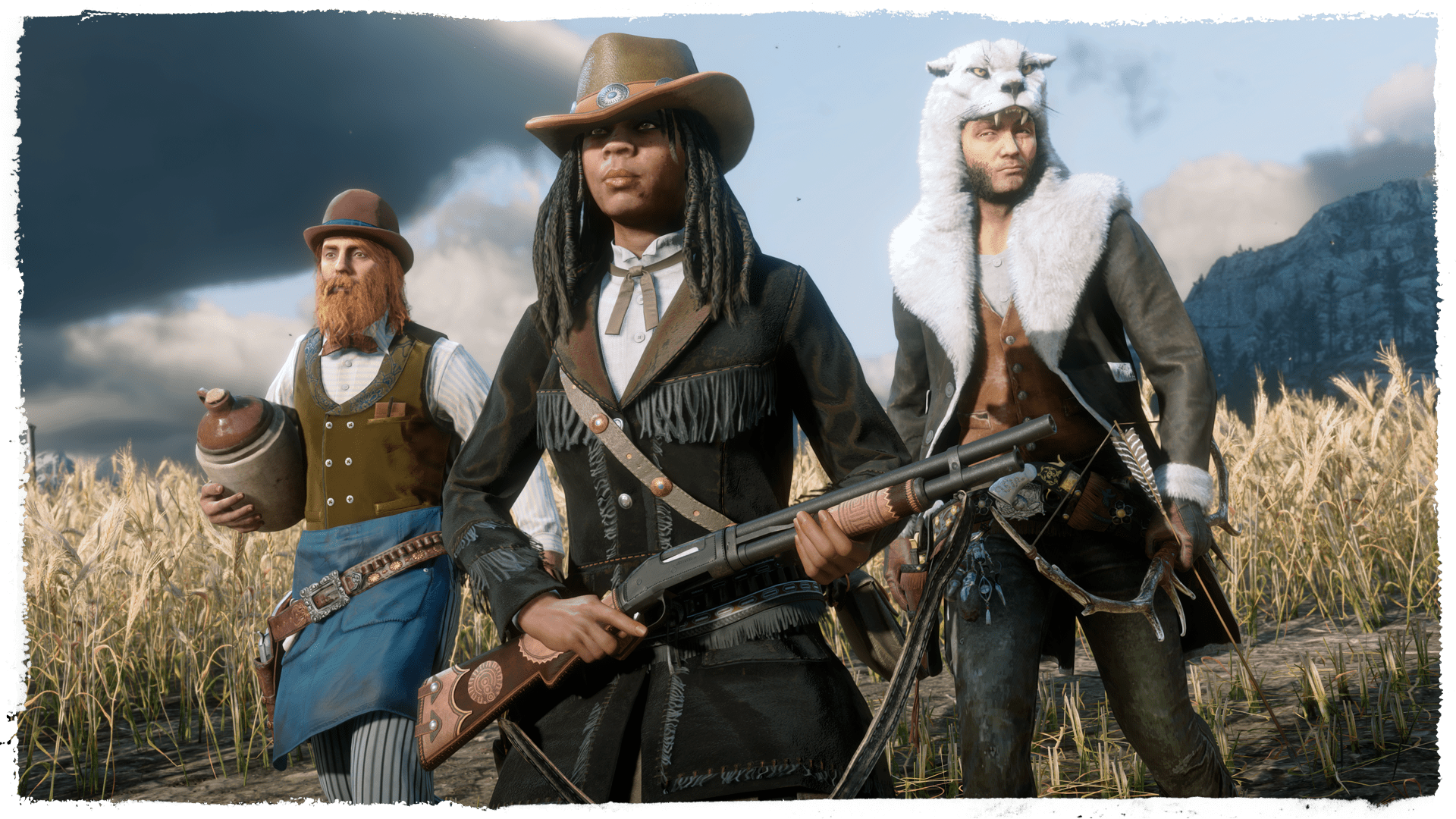 There are also good news for Moonshiners and Traders. Completing a Moonshiner or Trader Sale during this week will make you earn an Offer for 30% off any Established or Distinguished Role Item. Plus, all Naturalists who play Red Dead Online this week will receive a complementary Legendary Ghost Panther Sample.
Also, you will receive the following rewards:
Collectors will receive 5 American Wildflowers.
Moonshiners will receive 5 free Mash Refills, as well as an Offer good for 30% off a Novice or Promising Moonshiner Item.
Traders will receive 2 Rewards redeemable for 25 Trader Goods each.
Limited-Time Clothing
Fernwater Coat
Hopeman Vest
Morning Tail Coat
Strickland Boots
Vaquero Baroque Spurs
Squat Stovepipe Top Hat
Hitched Skirt
Concho Pants
Gardenia Hat
Discounted Content In-Game
30% Off
All Role Outfits and Hats
40% Off
Refined Binoculars
WIlderness Camp
All Trading Wagons (Except the Hunting Wagon)
Condenser and the Polished CoPPer Upgrade
Relocation Fees for Moonshine Shack
Prime Gaming
Red Dead Online players who connect their Rockstar Games Social Club account to Prime Gaming will receive Rewards for:
A Free Bounty Hunter License
An Award for the Trimmed Amethyst Bounty Wagon Livery
In addition, players who connect to Prime Gaming before April 12th will receive an Offer for 30% off Select Multi-Class Horses, an Offer for 30% off select Horse Care Pamphlets from the Fence, and an Offer for 40% off any Saddle.