Bonuses & Benefits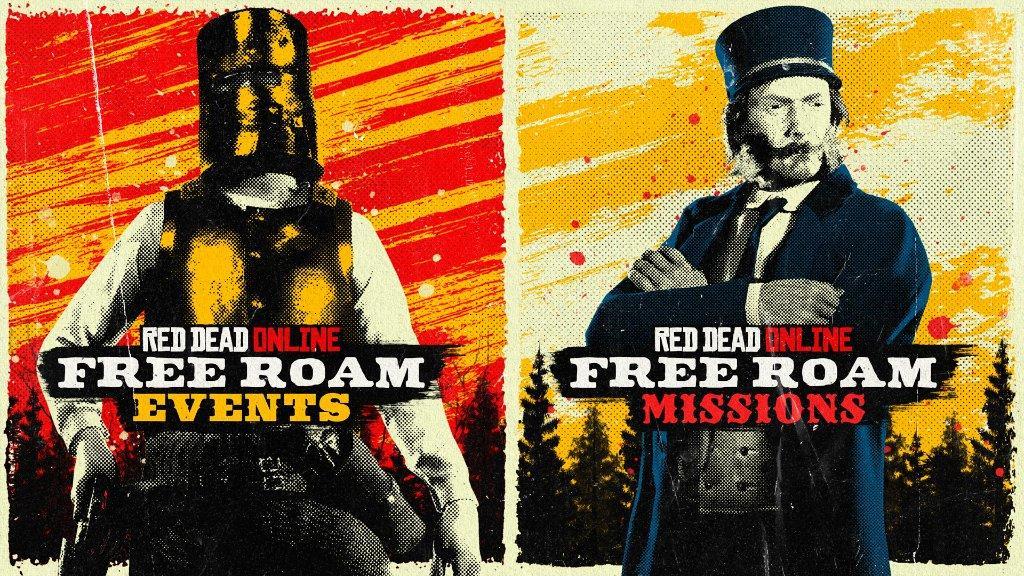 Completing any Free Roam Mission during this week in Red Dead Online will make you earn Double XP. Taking part in any Free Roam Event will also reward you with Double XP through April 19th. Also, those who will complete Free Roam Missions with the help of a Posse will receive an additional 40% RDO$ and XP Bonus.
Plus, gaining the following Ranks will make you earn the following rewards:
Gain 1 Rank and get the Bluewater Marsh Treasure Map
Gain 3 Ranks and get the North Ridgewood Treasure Map and 1 free Ability Card
Gain 6 Ranks and get the Lake Isabella Treasure Map, 2 free Ability Cards, and RDO$150
On top of that, Fast Travels are free this week, as long as Barbers too!
Limited-Time Clothing
Carbow Double Bandolier
Fernwater Coat
Torranca Coat
Folwell Hat
Griffith Chaps
Porter Jacket
Discounted Content In-Game
40% Off
30% Off
Prime Gaming
Red Dead Online players who connect their Rockstar Games Social Club account to Prime Gaming will receive Rewards for:
A Free Bounty Hunter License
An Award for the Trimmed Amethyst Bounty Wagon Livery
In addition, players who connect to Prime Gaming before May 10th will receive Offers and Rewards for a free Varmint Rifle, 30% off the Hunting Wagon and 50 free Trader Goods.