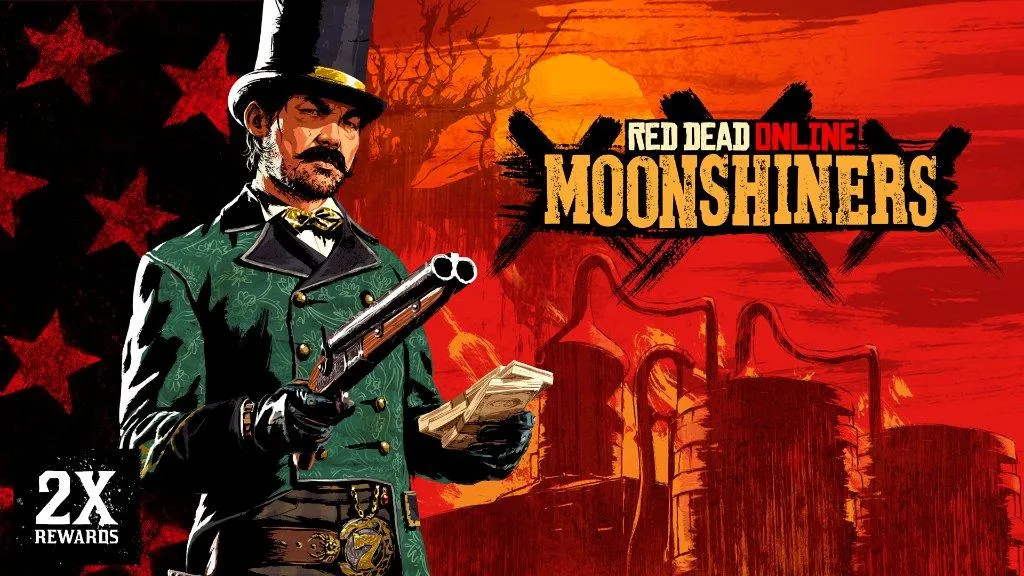 Enjoy the following rewards on these activities for all month long in Red Dead Online:
2X RDO & XP:
Moonshine Sales

Moonshiner Story Missions

Free Roam Missions and Free Roam Events
2X RDO, XP & Gold:

Free Community Outfit and Returning Limited-Time Clothing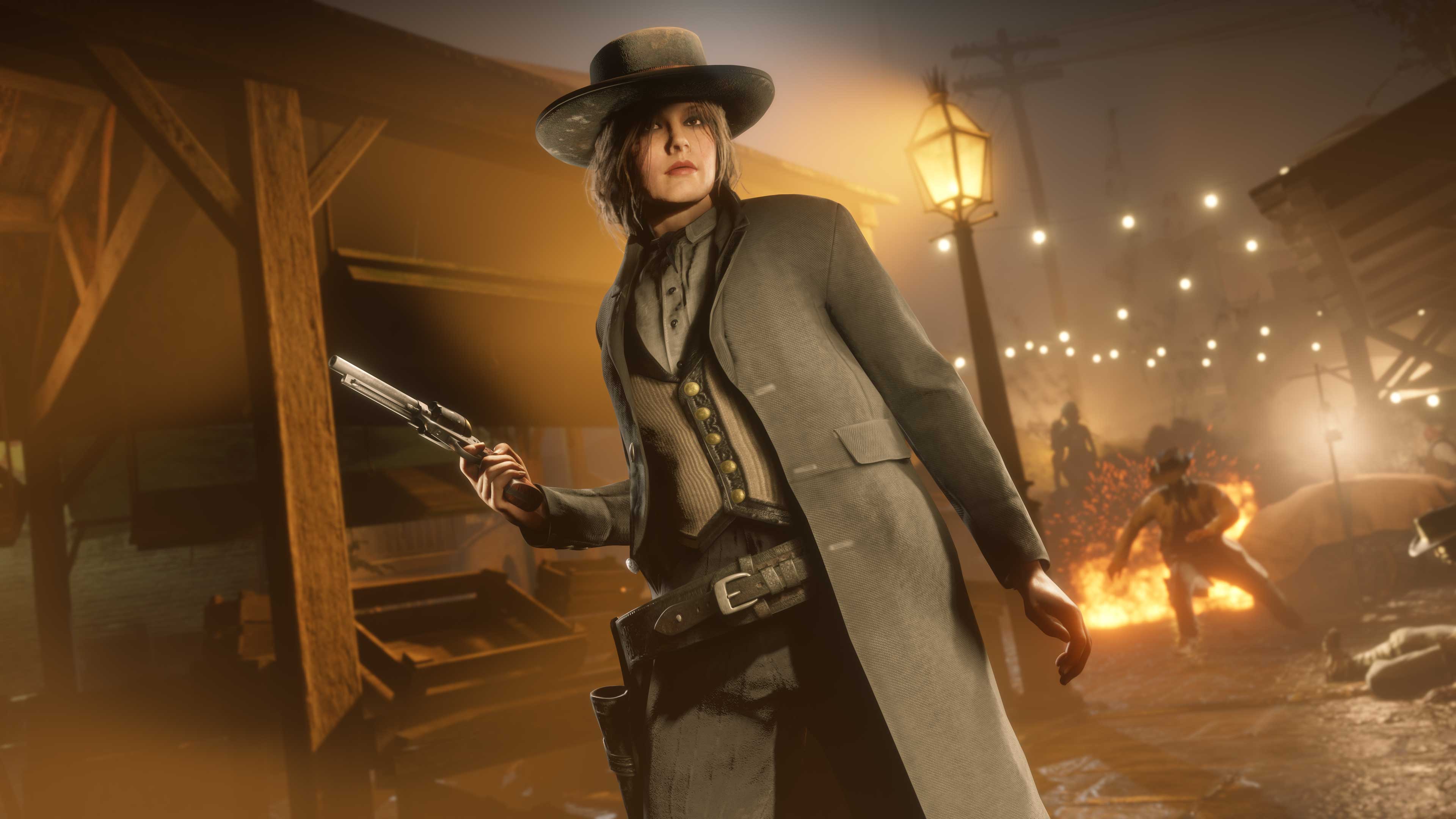 Cut an elegant figure this month by assembling the following ensemble shared by Redditor Tareeky from the Red Dead Fashion subreddit. Simply log in each week this month to receive:
June 7 – 13: Drifter Hat and Narrow Neckerchief

June 14 – 20: French Dress Shirt (male) / Iniesta Shirtwaist (female) and Opulent Vest

June 21 – 27: Tuxedo Pants (male) / McCrum Pants (female) and Preacher's Pride Boots

June 28 – July 4: Shotgun Coat and Embossed Gunslinger Gun BeltDouble XP on Featured Series and More
Double XP on Featured Series and More
June 7 - June 13: Hardcore New Austin Series
Destroy 5 Revenue Agent Blockades to receive a bonus of RDO$100
June 14 - June 20: Hardcore Pro Series
Escort Jessica LeClerk on her rendezvous with Amos Lansing and complete the Story Mission "Destroyed by Grief" to receive an Offer for 5 Gold Bars off any Moonshiner Bar Décor Upgrade
June 21 - June 27: Hardcore Public Enemy Series
Moonshiners who have reached Rank 20 and complete a Moonshiner Sale this week will receive an Offer for 40% off an Established or Distinguished Moonshiner Role Item
June 28 - July 4: Hardcore Saint Denis Series
Moonshiners of Rank 5 or higher will receive an Offer for 40% off select Coats
Enter and win three matches of any week's Featured Series before July 4 and you'll receive a select colorway of the Gator Hat. Moonshiners who complete 5 Sales throughout the course of any single week this month will receive a select colorway of the Manteca Hat. Outlaws who complete 2 Blood Money Crimes and 2 Blood Money Opportunities in a single week will get a pair of Lui Shoes in a select colorway.
Discounts
75% Off
50% Off
Moonshine Shack Relocation Fee and Moonshine Bar Photos
40% Off
30% Off
Mash Price and Moonshiner Role Outfits
Vests