This week we will be able to earn Double GTA$ & RP on In and Out, Inch by Inch and Keep the Pace Adversary Modes in GTA Online. Double Rewards on all Lamar Lowriders Missions. Log in to Unlock the "Fake Vapid T-Shirt", plus various Discounts. Read below for more...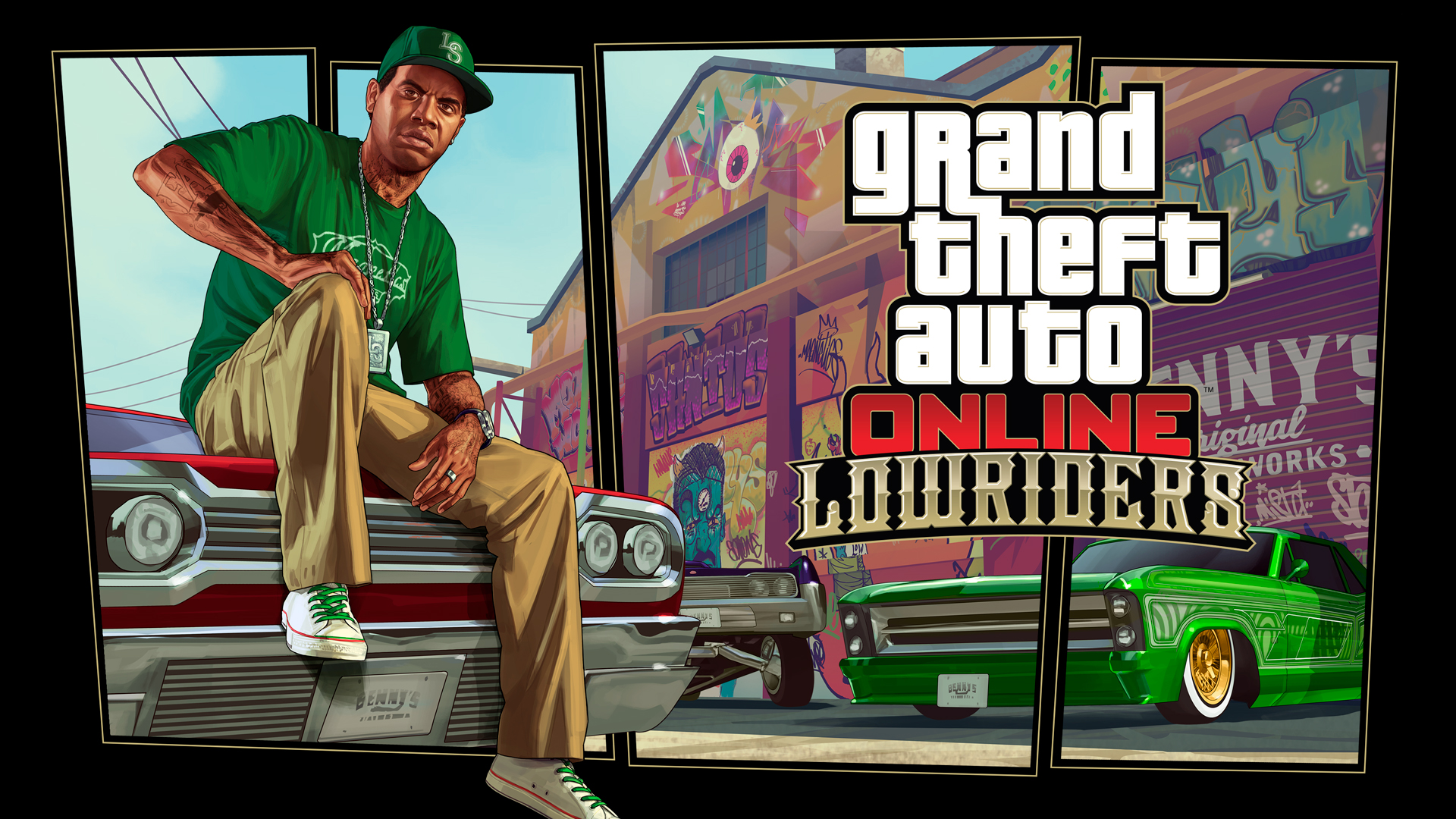 Double GTA$ & RP: Lamar Lowriders Missions
Lovers of cars and customization celebrate this week with discounts and bonuses on Lowriders. Get yourself down to Benny's Original Motor Works this week to link up with the always-scheming Lamar Davis and score double rewards on all eight Lowrider missions through April 17th.
Double GTA$ & RP: Keep the Pace
In "Keep the Pace" the clue is right there in the title: keep your vehicle above a minimum speed while navigating jumps, obstacles and opponents or meet combustible elimination.
Double GTA$ & RP: Inch by Inch
Fight tooth and nail for possession of a centrally located package, and then reach the end zone to score across impromptu gridirons located at the Broker Park soccer field, Vinewood Racetrack, O'Neil's Ranch and Los Santos International Airport.
Double GTA$ & RP: In and Out
This mode sees a lean squad of heavily armed Defenders protecting eight priceless Packages until the timer runs out. Attackers must make expeditions into enemy territory to nab the bags and then return them safely to home territory - if they die on the way then the bag remains where they fell.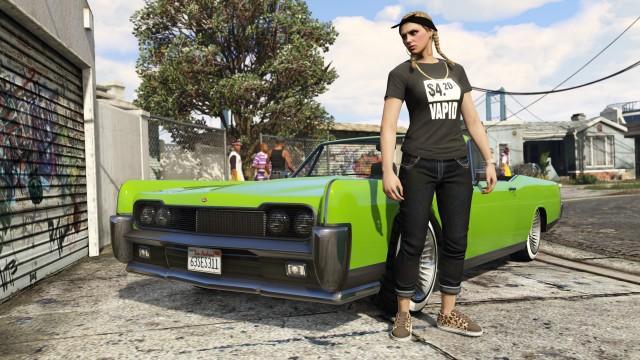 Play to Unlock the Fake Vapid Tee
Vehicle Discounts and Upgrades:
Vapid Slamvan – 30% off
Vapid Chino – 30% off
Pfister Comet – 30% off
Declasse Moonbeam – 30% off
Dewbauchee Specter – 30% off
Benny's Upgrades – 40% off
Hydraulics – 40% off
Engine Blocks – 40% off
Steering Wheels – 40% off
Air Filters – 40% off
Trunks – 40% off
Dials – 40% off
Premium Races: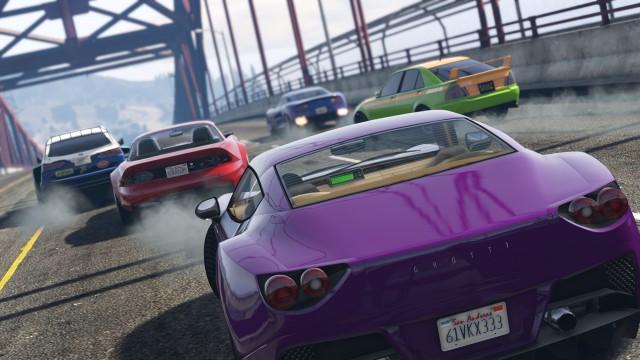 The Commute
Criminal Records
This week's Premium Race schedule includes a spin around Bolingbroke and a tour of the modern marvel that is the Southern San Andreas highway system. To take your shot at a GTA$100K payday, ante up GTA$20K and enter via the yellow corona at Legion Square or via the Quick Job App on your in-game phone.
April 11: Arms Race (locked to Super)
April 12 - 15: The Commute (locked to Sports)
April 16 - 17: Criminal Records (locked to Super)