This week in GTA Online you can take advantage of several nice bonuses! TRIPLE Rewards on Motor Wars Adversary Mode, Double $GTA & RP on Bunker Sales and more. New Unlocks and various Discounts. Read more...
Triple Rewards this week in GTA Online with 3X GTA$ & RP in Motor Wars
Double GTA$ & RP on Vehicle Vendetta and on Hunting Pack (Remix), featuring bruisers like the Vigilante or nimble Scramjets chasing down a Runner rigged to explode.
Plus, 25% boost in Gunrunning Research and 2X GTA$ on all Gunrunning Sales.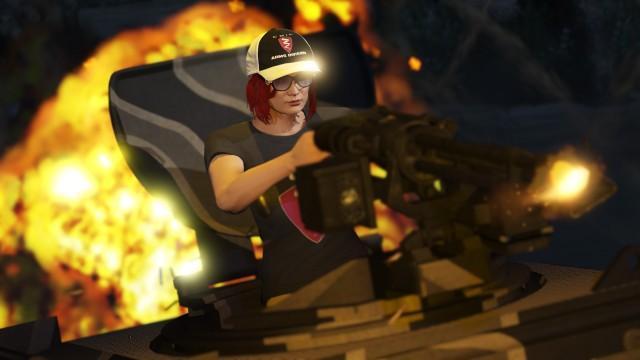 Unlock the Black Coil Cap just by playing GTA Online this week.
Vehicle and Property Discounts:
HVY Insurgent Pick-Up Custom – 40% off
Ocelot Stromberg – 40% off
HVY APC – 40% off
Nagasaki Street Blazer – 40% off
Rhino Tank – 40% off
Mobile Operations Center – 40% off
Mobile Operations Center Bays and Renovations – 40% off
Bunkers – 30% off
Bunker Add-Ons and Renovations – 30% off
Hangars – 30% off
Hangar Workshop – 30% off
Premium Races:





The Premium Race circuit this week shifts from the Los Santos Storm Drain to the dizzying heights of Mount Chiliad and the runway of Fort Zancudo. If you've got GTA$20,000 and the stones to take on seven other racers for the shot at a podium finish payday, join up either through the Quick Job App on your in-game phone or via the yellow corona at Legion Square. First place takes a grand prize of GTA$100K, while 2nd and 3rd place finishers will receive GTA$30K and GTA$20K respectively.
April 4: Down the Drain (locked to Muscle)
April 5 - 8: Across the Wilderness (locked to Off-Road)
April 9 - 10: Arms Race (locked to Super)