This week in GTA Online, players taking part in any or all Import/Export Sell Missions will receive a 25% GTA$ Bonus, also Bodyguards and Associates will earn doubled rewards. Plus, all Merryweather Security Phonecall Services are available for free. Read below for all the details...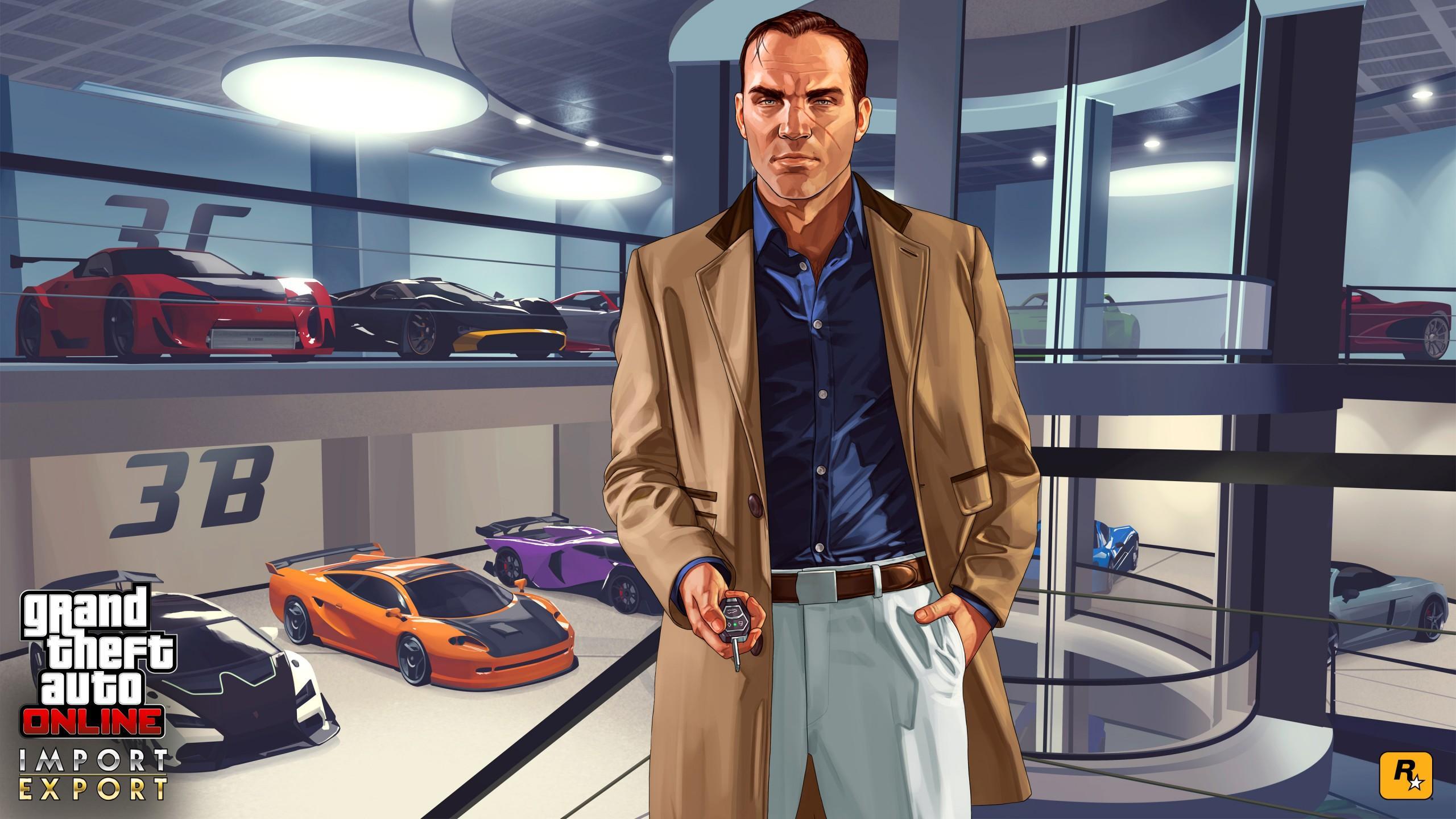 25% GTA$ Bonus on Import/Export Sales
Earn 25% more GTA$ on Import/Export Sell missions through May 22nd.
25% Off Biker Business Supplies
All Biker Business Supplies are 25% off.
2X GTA$ Salary for Bodyguards and Associates
CEOs are offering up 2X GTA$ Salary to Bodyguards and Associates. Join an Organization anytime through May 22nd.
2X GTA$ on Trading Places (Remix) & Entourage
Play Entourage and Trading Places (Remix) modes this week and earn Double Rewards.
Free Merryweather Phonecall Services
Merryweather Security are offering its services completely for free.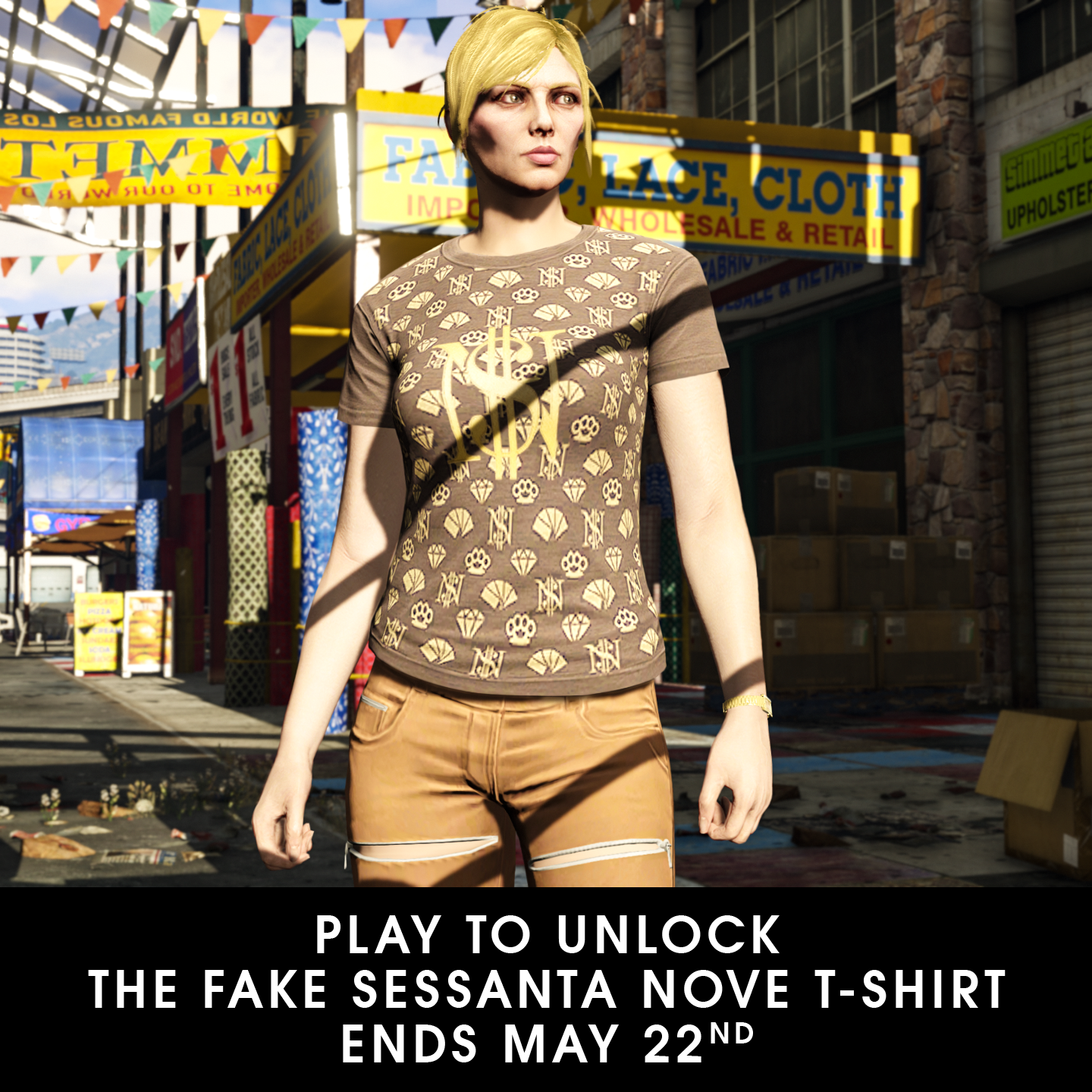 Play GTA Online any time through May 22nd to collect the Fake Sessanta Nove T-Shirt.
Cargo Warehouse Discounts
CEOs can take 30% off all Vehicle Cargo Warehouses, Special Cargo Warehouses and their respective upgrades.
Vehicle Discounts
Get a 40% off on the Luxor Deluxe and Swift Deluxe aircraft, as well as all Yachts, their Renovations & Add-ons. Additionally, Pegasus Lifestyle Management delivers vehicles from the Valkyrie helicopter to the Festival Bus, and their entire offering of over 60 vehicles is on sale at 30% off all week long.
Premium Races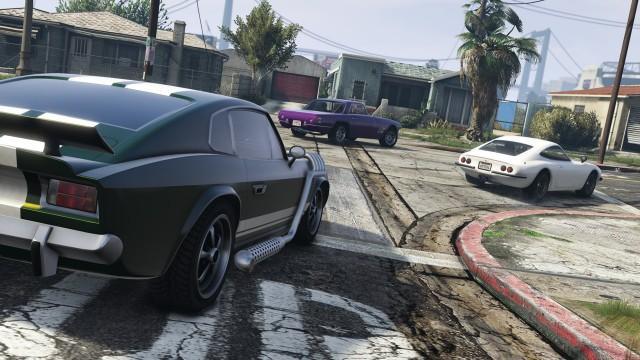 Crossing Paths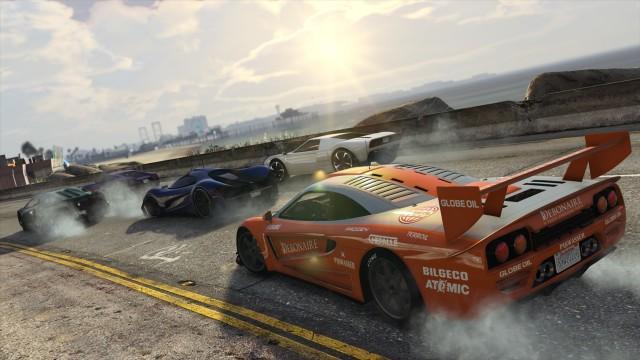 Business Trip
To join a Premium Race, either enter through the Quick Job App on your in-game phone or via the yellow corona at Legion Square. Ante up GTA$20K and compete for first place against seven other racers, which awards GTA$100K, while 2nd and 3rd place finishers will receive GTA$30K and GTA$20K respectively.
May 16: Cutting Coroners (locked to Super)
May 17 - 20: Crossing Paths (locked to Sports Classic)
May 21 - 23: Business Trip (locked to Super)