New Simeon Premium Deluxe Repo Work Missions
Burn Rate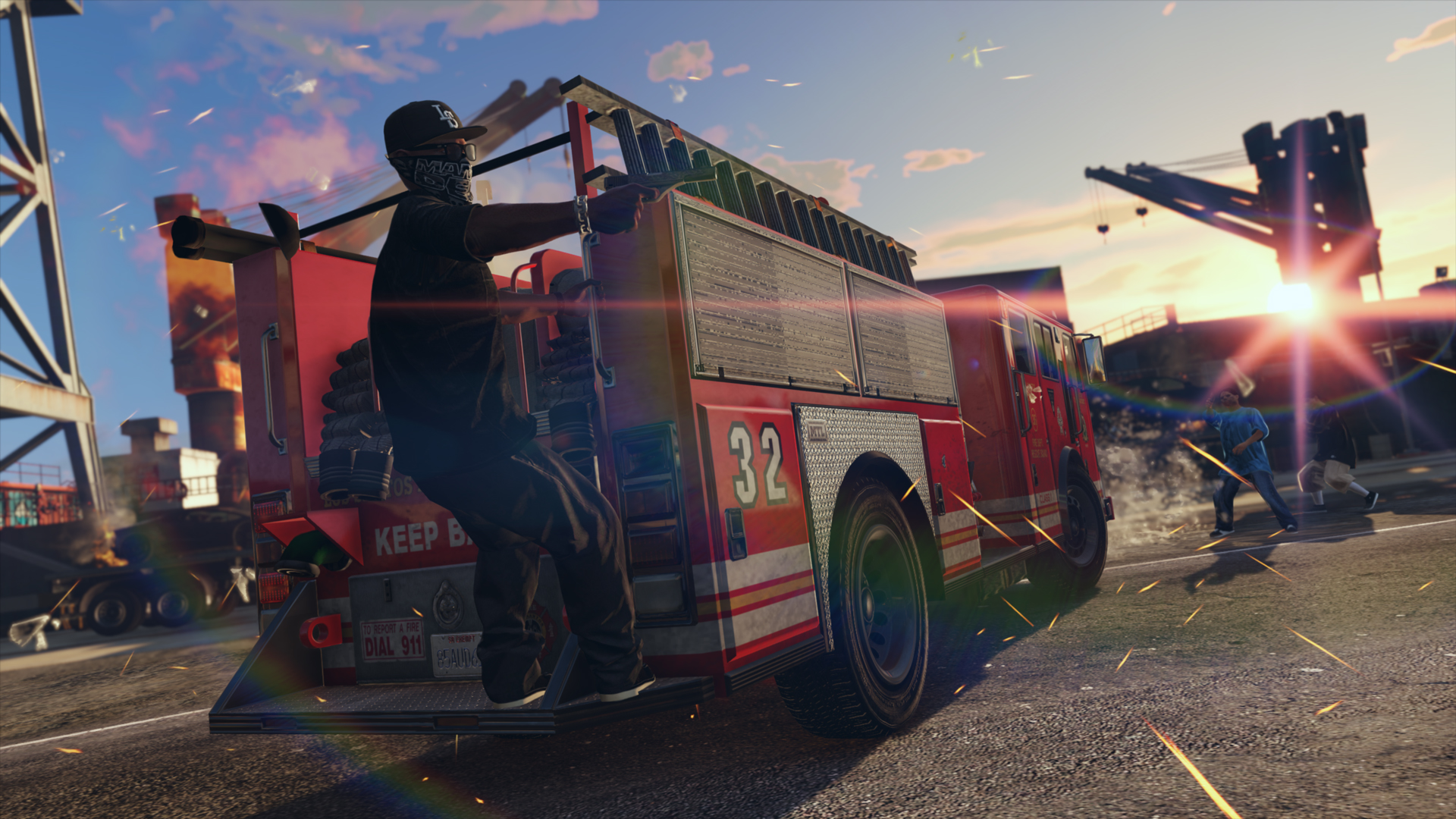 Thanks to the petty vindictiveness of his competition, Simeon's latest shipment is going up in smoke. In order to avoid any unwanted attention from the authorities he's not calling 911 - he's calling you. Acquire yourself a fire truck and extinguish the fires as well as any lingering arsonists.
Simeonomic
A local international businessman is selling some luxury cars to a foreign buyer -- off the books, of course. The cars are set to leave town in the back of a privately chartered cargo plane. That's where you come in: intercept the shipment at LSIA, escape from the cops, get the vehicles to a safe location. Simeon will handle the rest.
GTA$ & RP
2X GTA$ & RP on all Simeon Premium Deluxe Repo Work Missions and on Gunrunning Sell Missions. Cash and RP Rewards are also doubled for all Special Vehicle Races and G-Rating Versus Missions.
Free Executive Office
Jump start your executive career by picking up the Maze Bank West Executive Office, free of charge. Simply pull up your iFruit, open the Dynasty8 Executive website and claim your headquarters, completely pro bono. Once you've procured this commercial office space, you can customize it and use it as a hub to engage in all sorts of corporate malfeasance.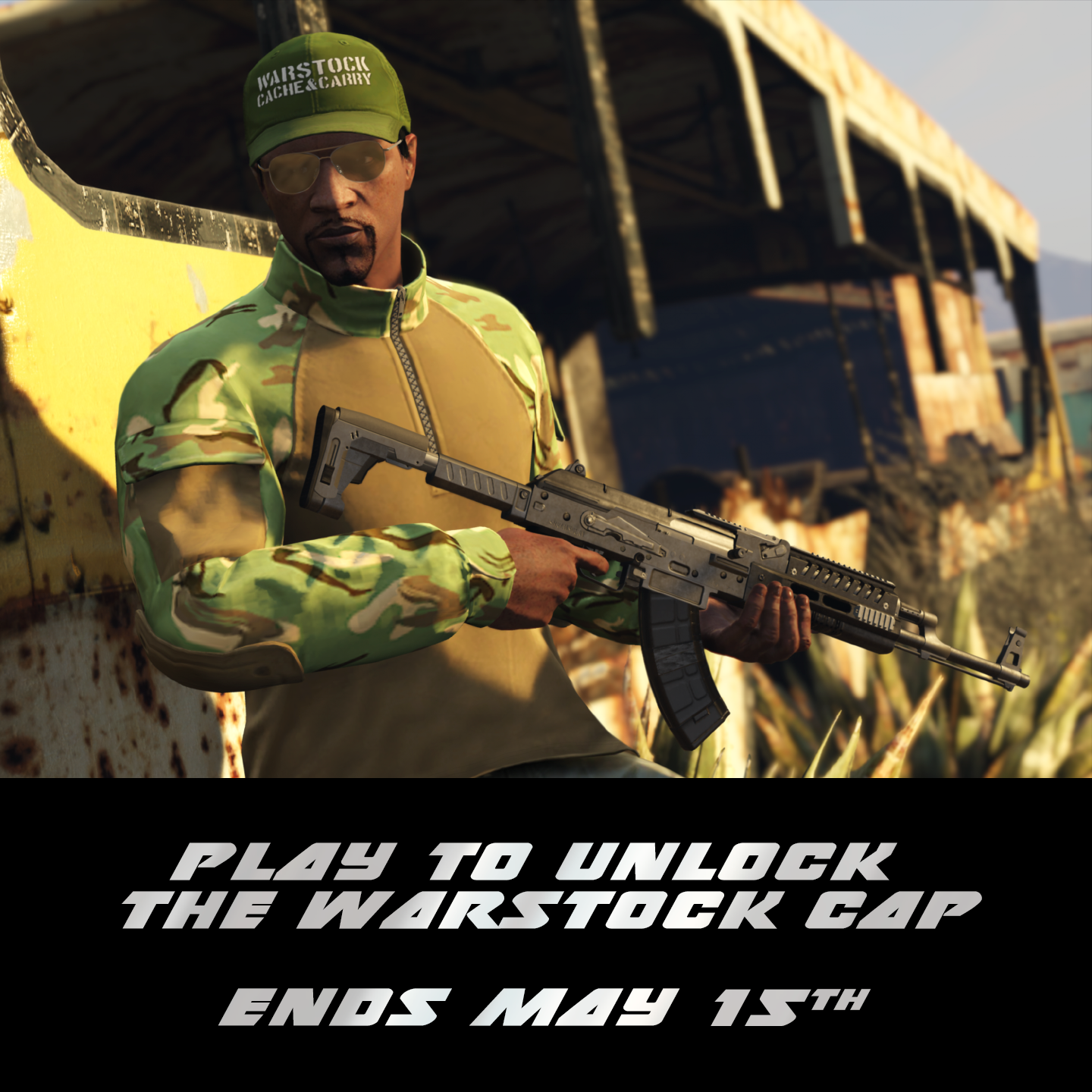 Play GTA Online any time this week through May 15th to unlock the Warstock Cap.
Property Discounts & more
Facilities – 40% off
Facilities Renovations & Add-Ons – 40% off
10-Car Garages – 50% off
All Vehicle Workshops – 30% off
All Weapon Workshops – 30% off
HVY Insurgent Pick-Up Custom – 40% off
HVY APC – 40% off
Armored Karin Kuruma – 30% off
RCV – 30% off
Progen Itali GTB – 30% off
Imponte Ruiner 2000 – 40% off
Coil Rocket Voltic – 40% off
Nagasaki Blazer Aqua – 40% off
RM-10 Bombushka – 40% off
Pfister Neon – 35% off
Lampadati Viseris – 35% off
Body Armor – 35% off
Ammo (includes Mk II) – 35% off
Doomsday Heist Clothing – 30% off
Premium Races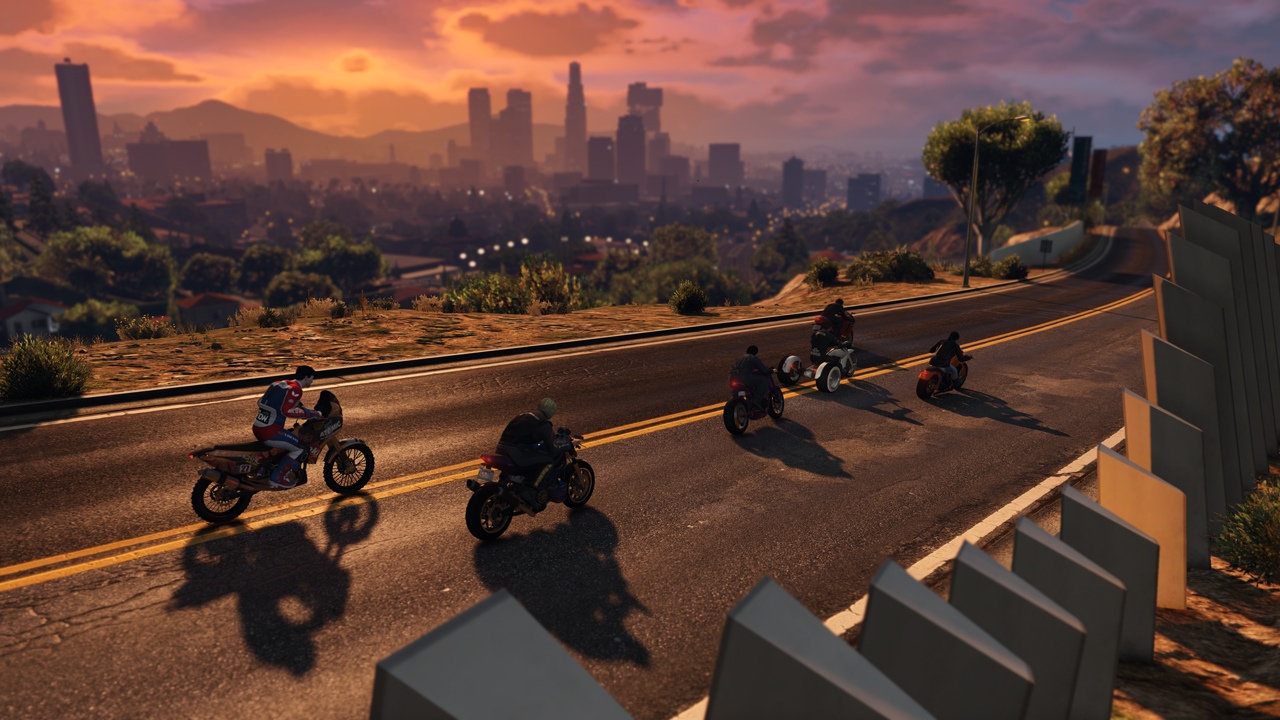 Art to Art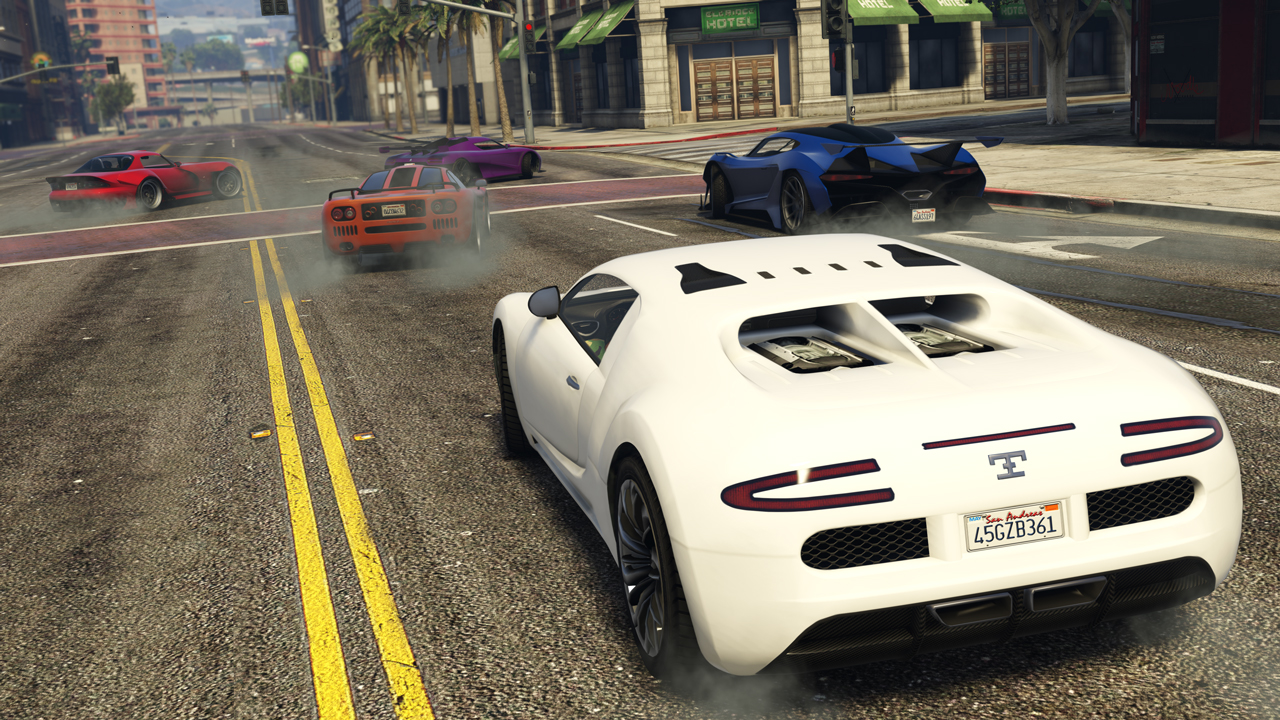 Cutting Coroners
To join a Premium Race, either enter through the Quick Job App on your in-game phone or via the yellow corona at Legion Square. Ante up GTA$20K and compete for first place against seven other racers, which awards GTA$100K, while 2nd and 3rd place finishers will receive GTA$30K and GTA$20K respectively.
May 9: Muscle In (locked to Muscle)
May 10 - 13: Art to Art (locked to Motorcycles)
May 14 - 15: Cutting Coroners (locked to Super)