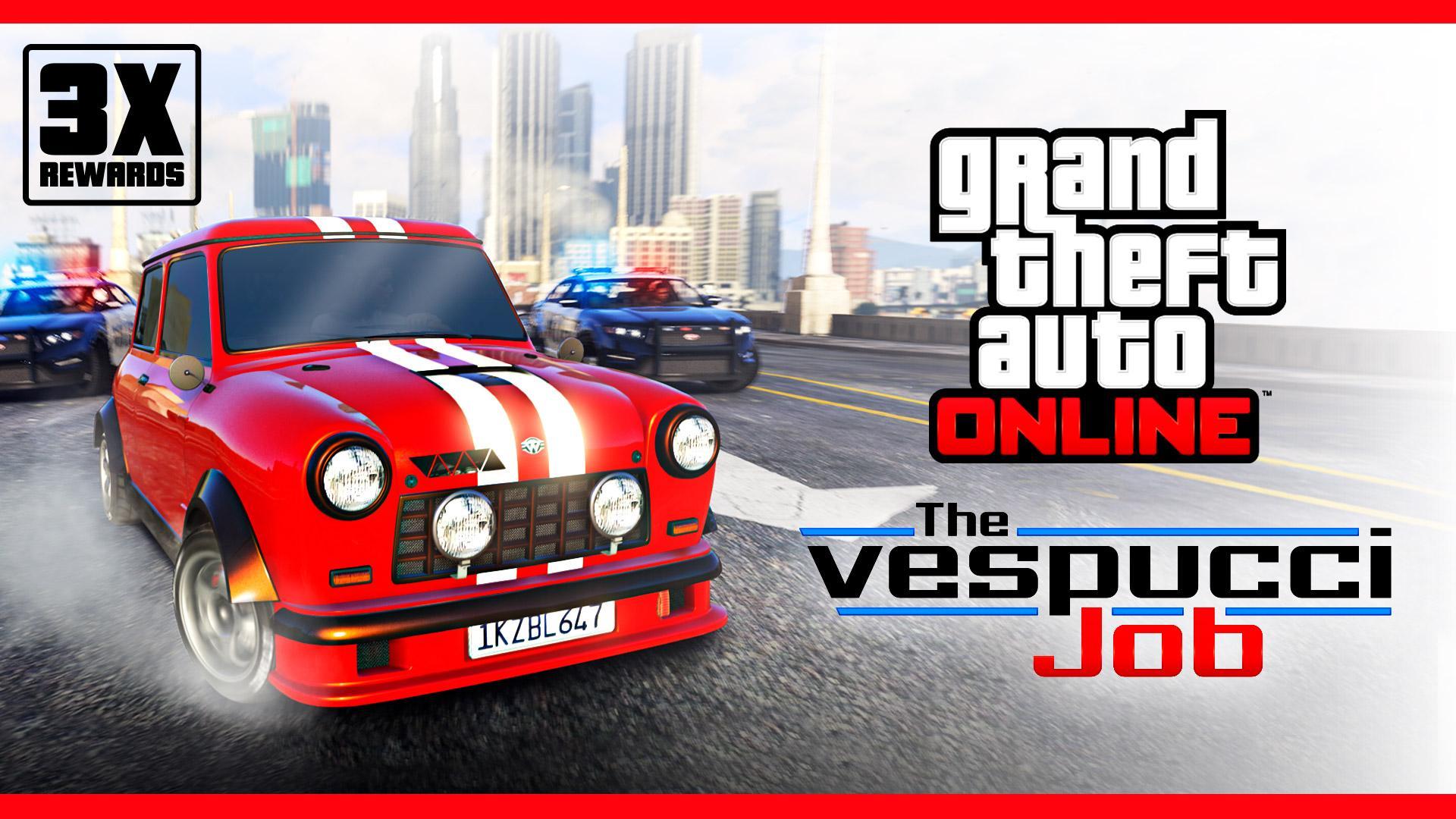 The Vespucci Job is paying out Triple GTA$ and RP all week long. Also, RC Time Trials are dishing double payouts for the next seven days.
Diamond Score & Double Rewards for Special Cargo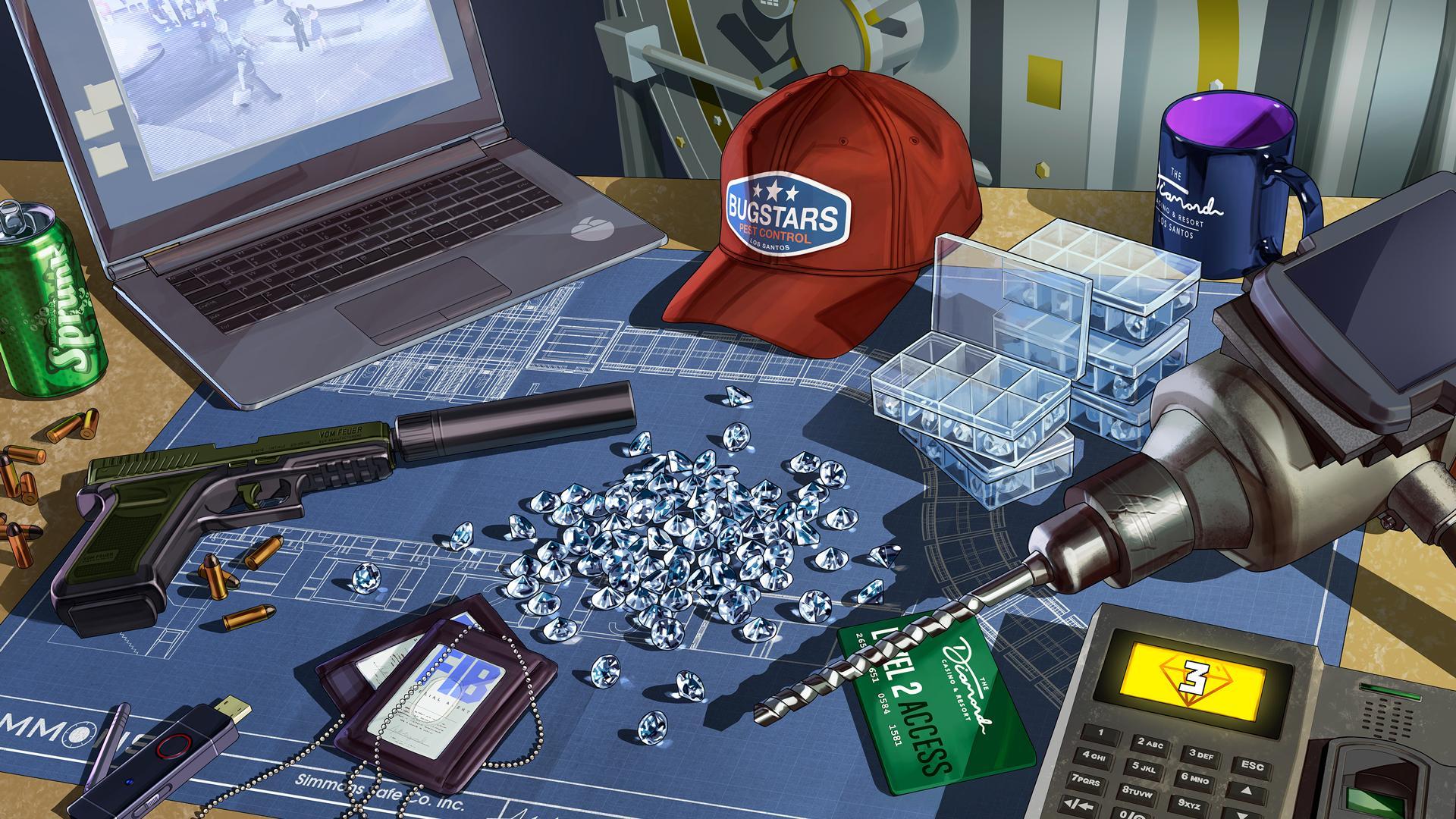 Complete the Diamond Casino Heist Finale for a chance to take home a Diamond score. Plus, Special Cargo Sell Missions are paying out 2X GTA$ & RP.
New Podium Vehicle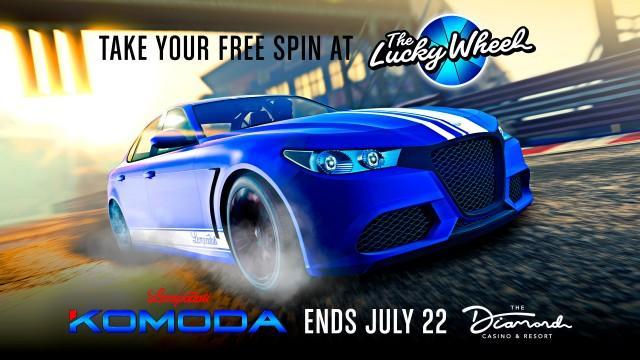 This week's top reward at the Diamond Casino & Resort is the Lampadati Komoda.
Discounted Content In-Game
Maxwell Vagrant – 40% off
Vapid Retinue – 40% off
Karin Everon – 40% off
Übermacht Rebla – 30% off
Bugstars Burrito – 50% off
Albany V-STR – 30% off
Executive Offices – 40% off
Executive Office Customizations – 30% off
Twitch Prime
GTA Online players who have connected their Twitch Prime accounts to Social Club can earn a new GTA$200,000 bonus just by playing at any point between July 9th and 15th (bonus GTA$ will be deposited into your Maze Bank account within 72 hours). If you also played GTA Online last week, keep that streak going all throughout the next 3 weeks to earn up to GTA$1,000,000 in total.
Plus, get a rebate on the base property purchase price of Pixel Pete's Arcade, and 85% off the cost of the HVY APC and Överflöd Imorgon. To ensure access to these and future benefits, make sure to visit Twitch Prime and sign up.
PlayStation Plus
As a special benefit for PlayStation Plus members, play between now and August 5th to get GTA$1,000,000 deposited into your in-game Maze Bank account within 72 hours of log-in. Earn GTA$1,000,000 each month in GTA Online until the launch of GTA Online on PlayStation 5.