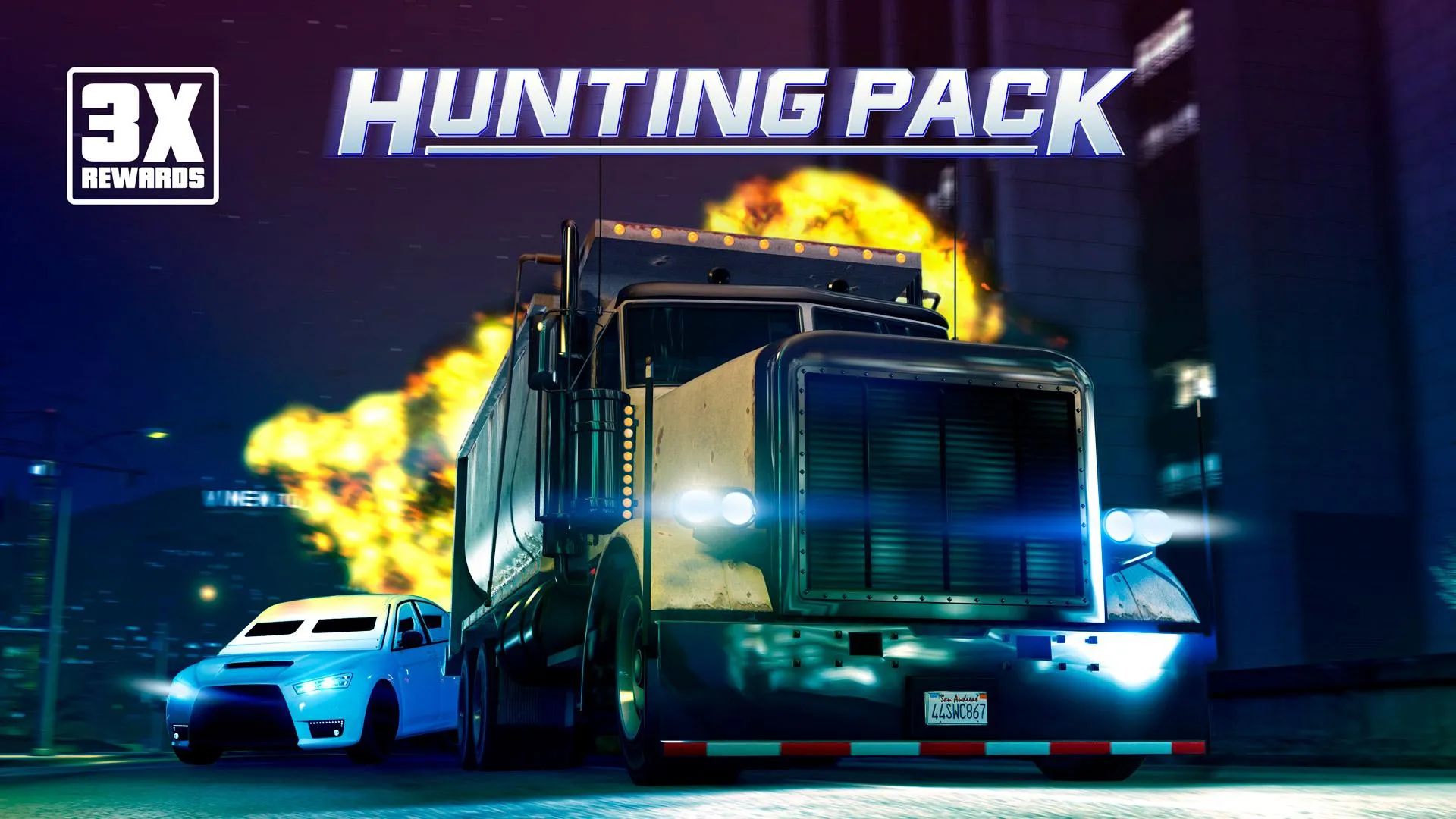 Earn 3X GTA$ & RP on Hunting Pack Adversary Mode this week in GTA Online, plus, earn a GTA$1,000,000 Bonus for completing 10 Daily Objectives from now until May 27th. You can find Daily Objectives from the Player Interaction Menu.
Stockpile Events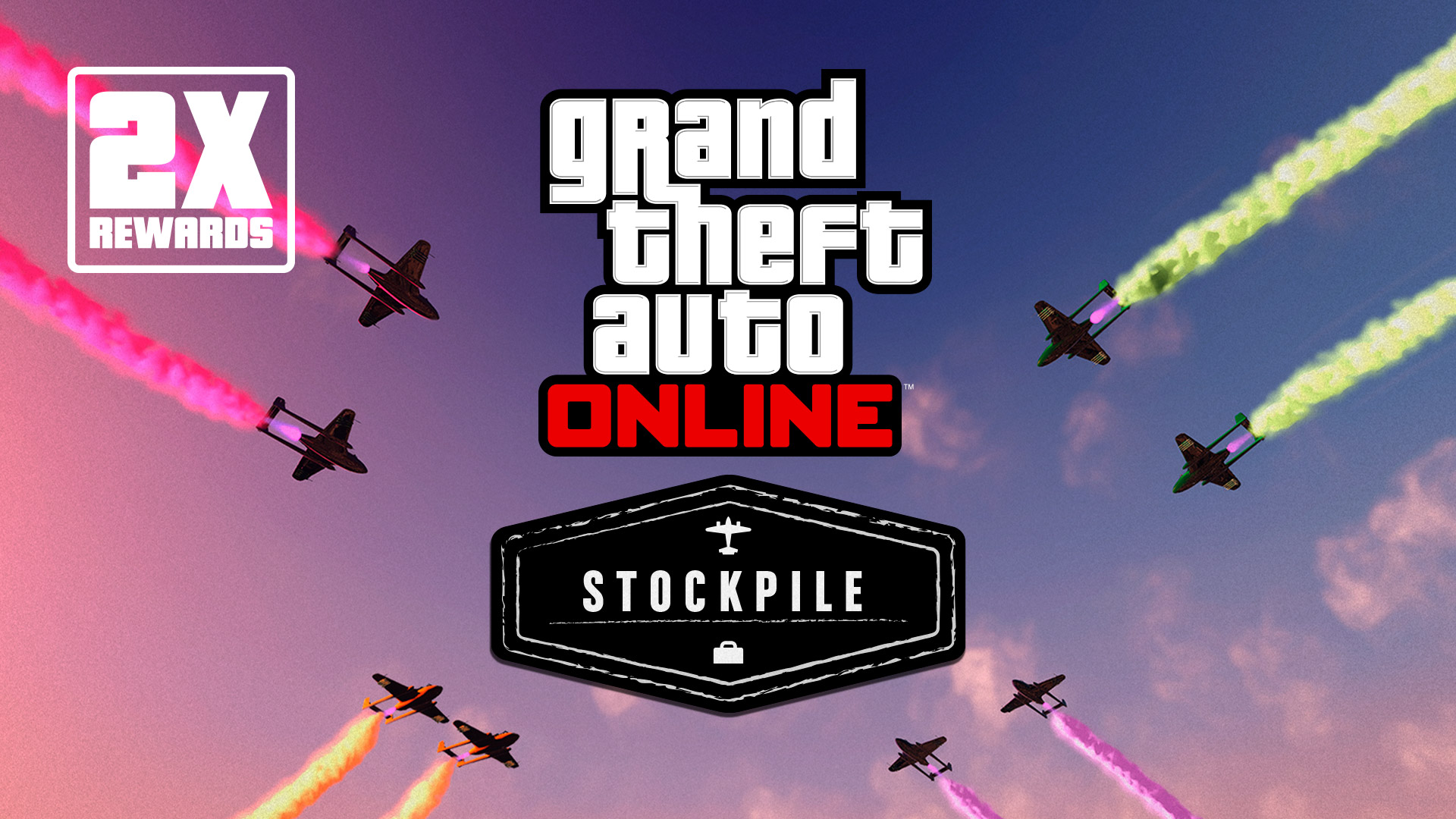 Stockpile Adversary Mode is also paying out Double this week.
Freemode Events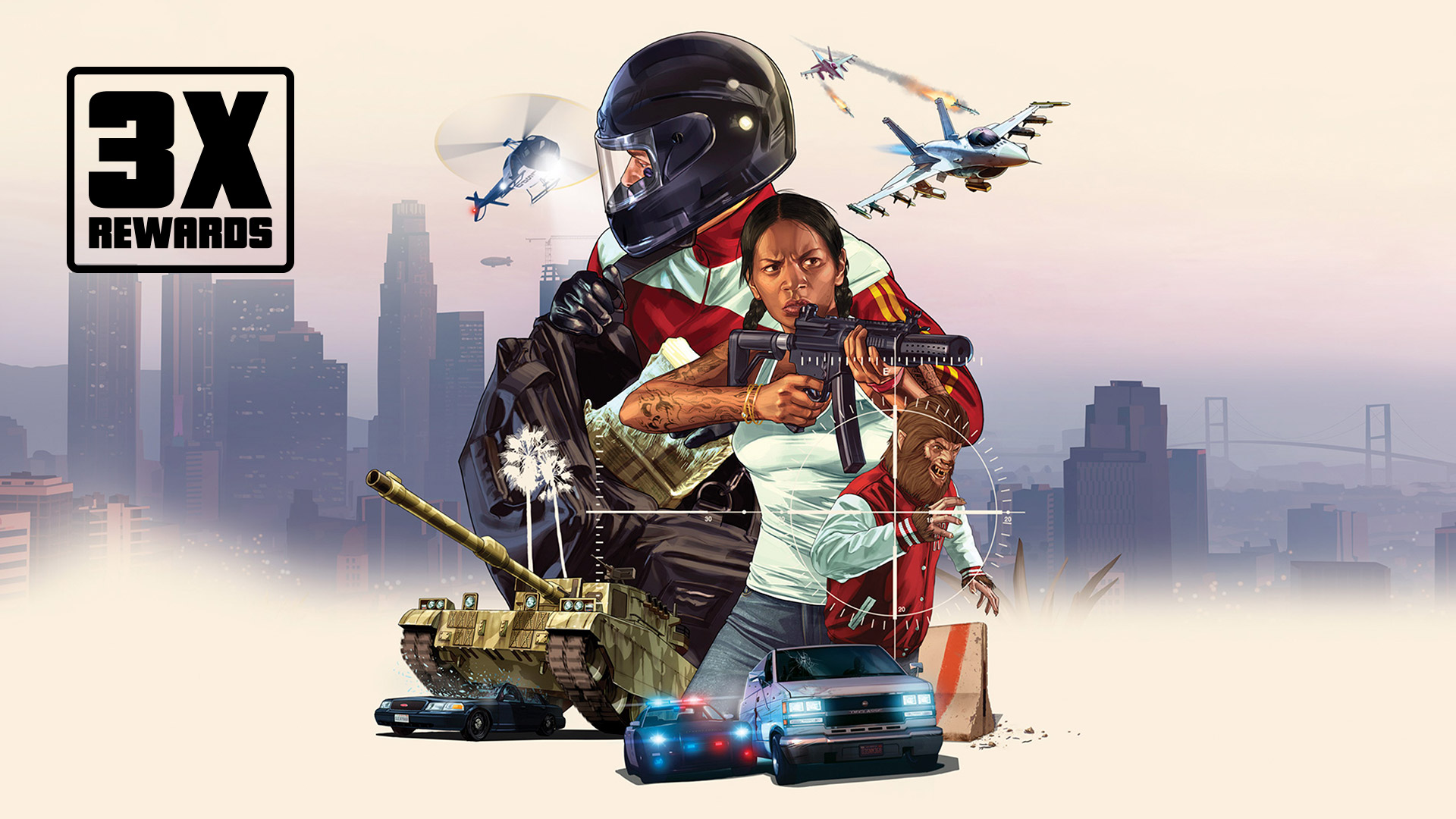 Freemode Events are paying out Triple Rewards, while all enterprising supervillains can earn 2X GTA$ & RP for completing all Mobile Operations Missions for good measure.
Unlock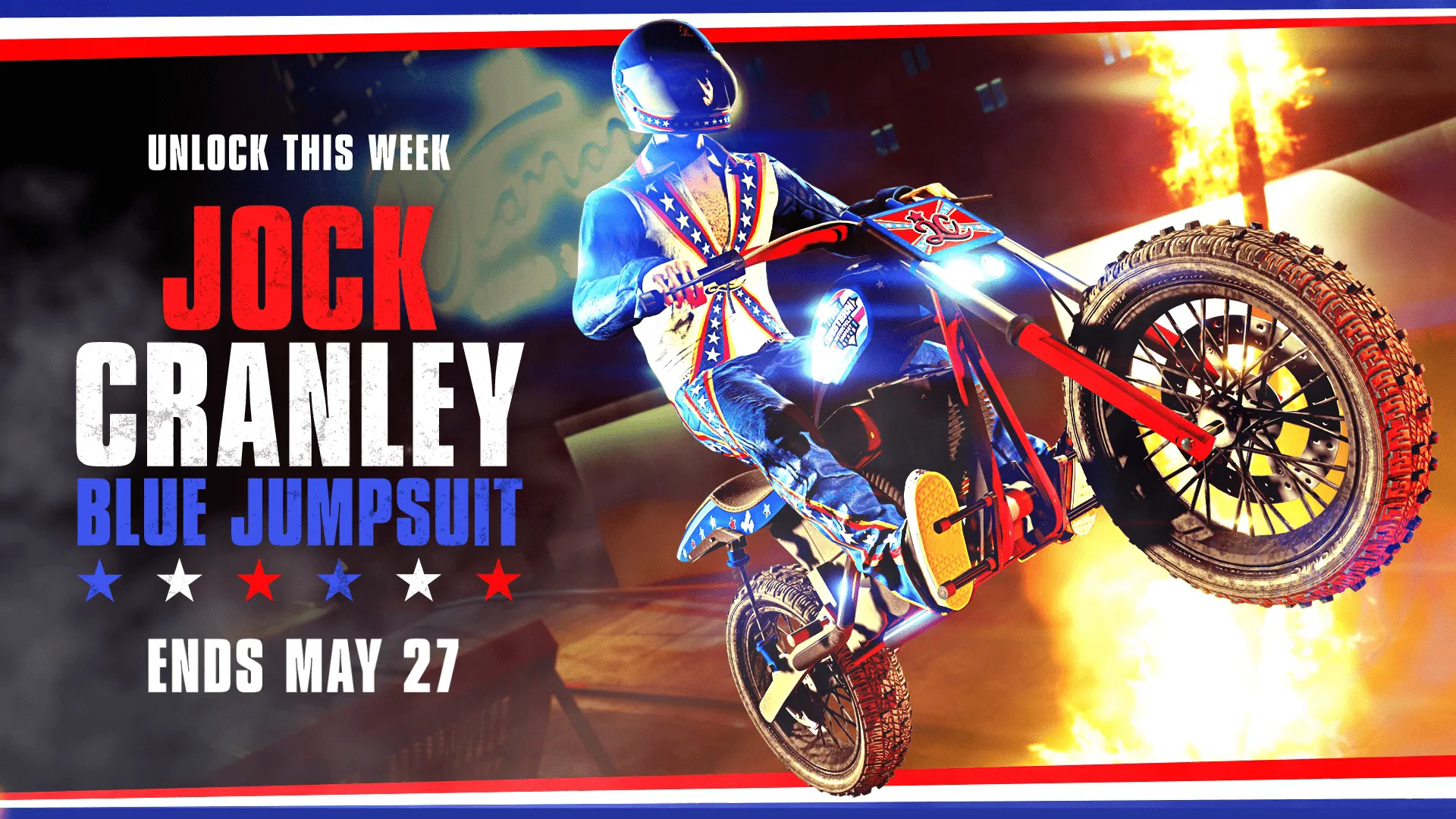 Unlock the Blue Jock Cranley Jumpsuit by playing GTA Online between now and May 27th.
New Podium Vehicle: Bravado Half-Track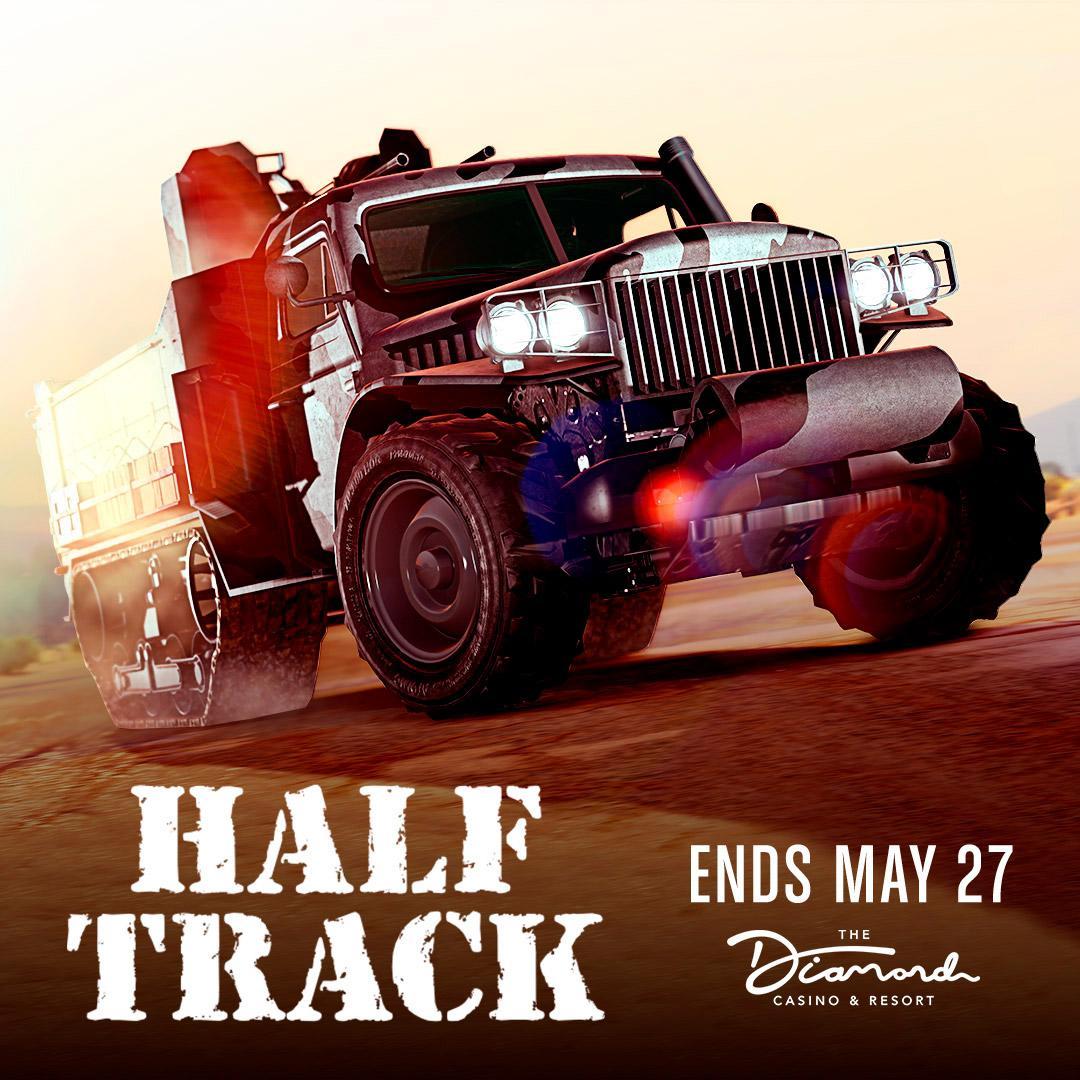 This week's top reward at the Diamond Casino & Resort is the Bravado Half-Track.
Free GTA$500,000
If you haven't played GTA Online in May, get a one-time gift of GTA$500,000. Play before May 31st and the GTA$ will be automatically sent to your Maze Bank Account within seven days.
Discounted Content In-Game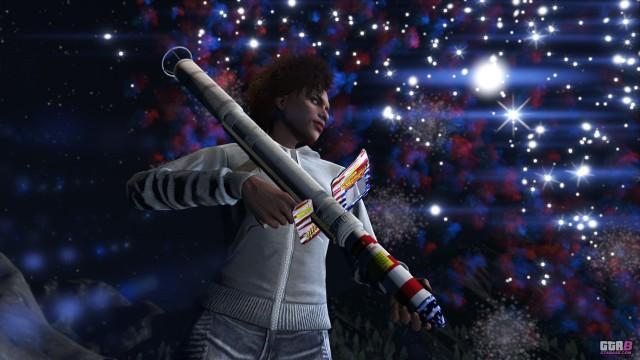 Free Firework Launcher and Firework Ammo
50% Off Hangars
LSIA Hangar A17, LSIA Hangar 1, Fort Zancudo Hangar 3499, Fort Zancudo Hangar 3497, Fort Zancudo Hangar A2
50% Off Hangar Modifications & Add-Ons
Hangar Style, Lighting, Floor Graphics, Office Furniture, Living Quarters, Workshop
Free Mobile Operation Center Liveries
Stars & Stripes, Eagle Claw, Eagle Claw Flag, Fighting Freedom
Vehicle Discounts
Twitch Prime Benefits
GTA Online players who connect their Twitch Prime account to Social Club will receive a GTA$200K gift in GTA Online just for playing at any point between now and May 27th (gift may take up to 72 hours to appear in your Maze Bank account). Plus, you get a rebate on the Pixel Pete's Arcade base property in Paleto Bay, 80% off the amphibious Mammoth Tula plane and 60% off the Grotti Furia supercar. To ensure access to future benefits, make sure to visit Twitch Prime and sign up.