Survival & King of the Hill Creator
Today's update to GTA Online opens up the ability for players to build their very own wave-based Survival Modes in the Survival Creator - with options to place props and spawn points, control enemy combat proficiency, vehicle spawns and much, much more.
Players can also architect their own throne rooms in the brand-new King of the Hill Creator, placing props and capture points (choose from stationary areas, item pickups such as briefcases or even driveable vehicles) with the freedom to build either team-based or free-for-all variants.
Jump into a rolling playlist of Rockstar King of the Hill or Survival modes and earn Double Rewards all week long.

Gunrunning Bonuses
Gunrunning Supplies are 25% off this week, also, take advantage of a 50% boost in Gunrunning Research Speed. Earn Double Rewards on Gunrunning Sell Missions through November 20.
Plus, play any Mobile Operations Mission from the back of your Bunker-based Mobile Operations Center to earn Double GTA$ & RP.
New Podium Vehicle: Ocelot Stromberg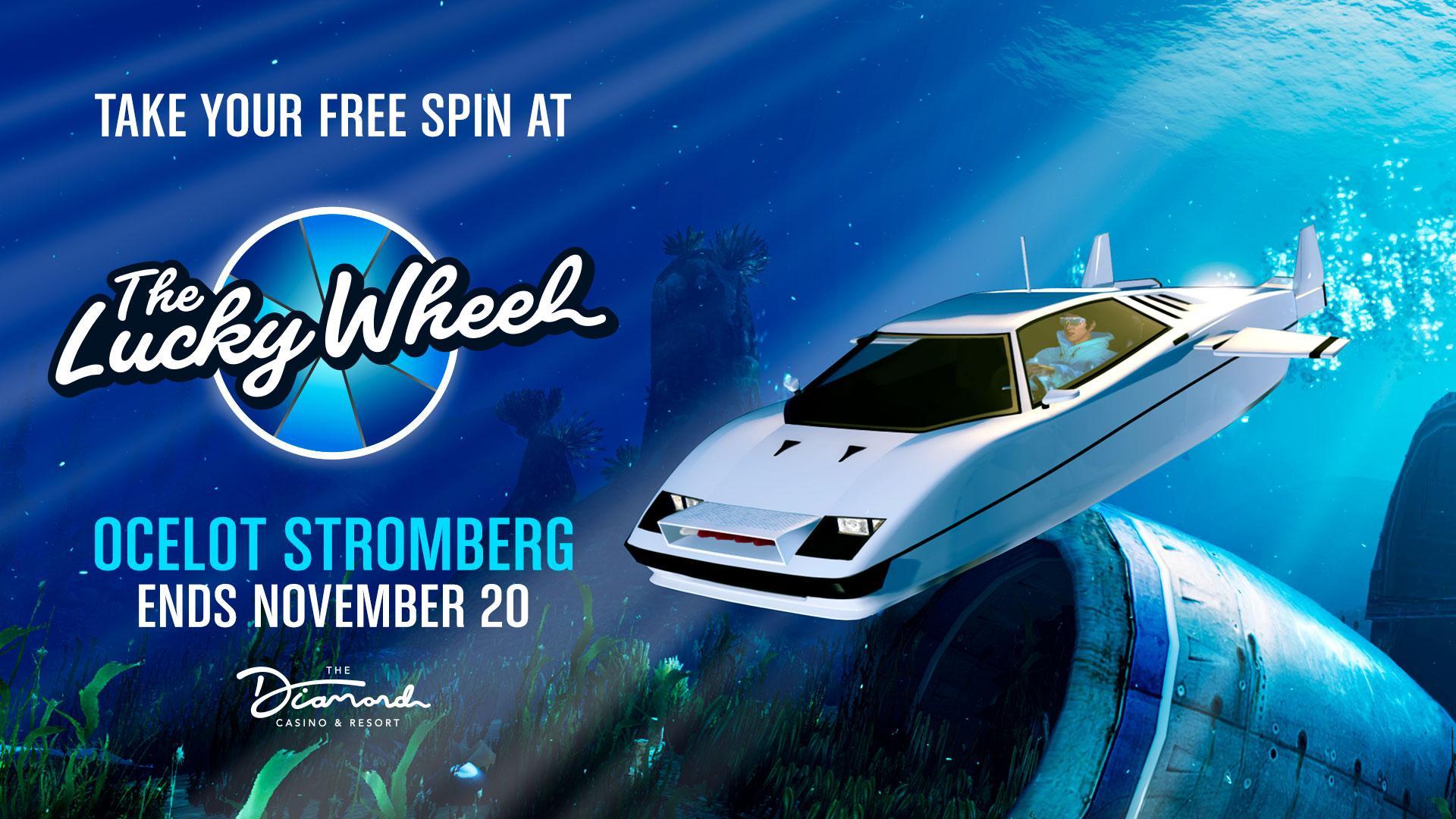 Drop by the lobby of The Diamond Casino & Resort to give the Lucky Wheel a spin for the opportunity to win GTA$, RP, clothing and more. This week's top prize is the Ocelot Stromberg.
Warstock Discounts and More
Bunkers, Renovations & Add-ons – 40% off
Gunrunning Business Upgrades – 40% off
Mobile Operations Center, Upgrades & Add-ons – 40% off
Imponte Deluxo – 25% off
TM-02 Khanjali – 35% off
HVY Chernobog – 35% off
HVY Barrage – 35% off
BF Dune FAV – 35% off
Karin Technical Aqua – 35% off
HVY Insurgent – 35% off
HVY Nightshark – 35% off
HVY APC – 35% off
Vom Feuer Anti-Aircraft Trailer – 35% off
Bravado Half-Track – 35% off
Weapon and Vehicle Workshops – 40% off
Shotguns – 50% off
SMGs – 50% off
Assault Rifles – 50% off
Heavy Weapons – 50% off
Sniper Rifles – 50% off
Throwable Weapons – 50% off
All Ammo – 40% off
Body Armor – 40% off
Twitch Prime Benefits
Twitch Prime members who linked their Twitch and Rockstar Games Social Club accounts can buy the Lago Zancudo Bunker and Fort Zancudo Hangar 3499 for a complete rebate on the base property after purchase, as well as an extra 10% off all of the vehicle and amenity discounts listed above and 80% off the Coil Cyclone hypercar and Truffade Nero, for good measure. To ensure access to future benefits, make sure to visit Twitch Prime and sign up.