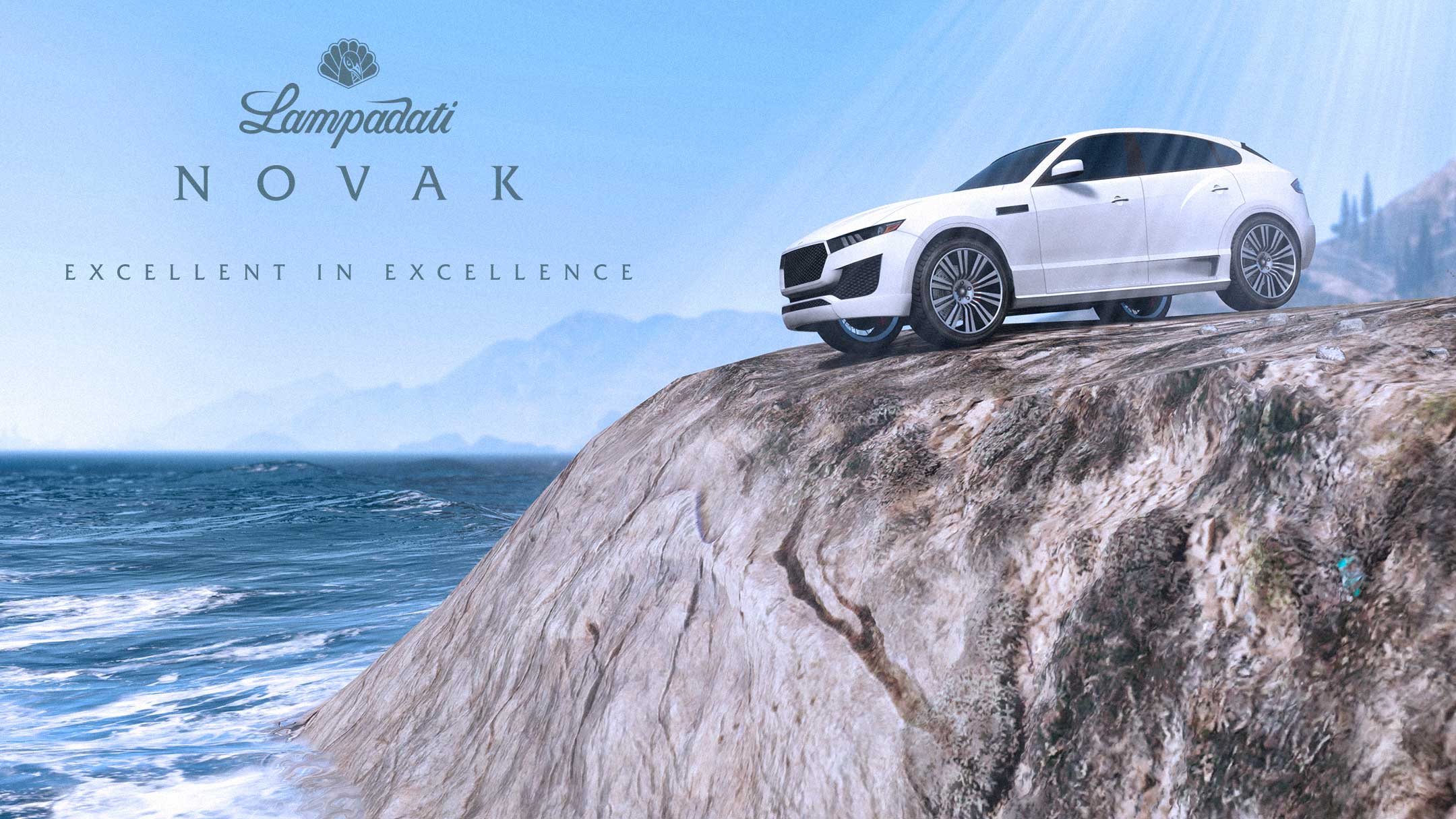 You want an SUV. No, that wasn't a question. But you also want the kind of chic that only an Italian supercar designer can provide. Impossible? Enter the Lampadati Novak, a standard SUV with the soul of a slightly superior SUV. The days of choosing between utility and style are over – as of now.
The Lampadati Novak, available now from Legendary Motorsport in GTA Online.
Bonuses
Earn Triple GTA$ & RP on the S.A. Super Sport Series this week, along with Double Rewards on the Race Series and 2X GTA$, RP & Casino Chips on Casino Work Missions.
New Podium Vehicle: Vysser Neo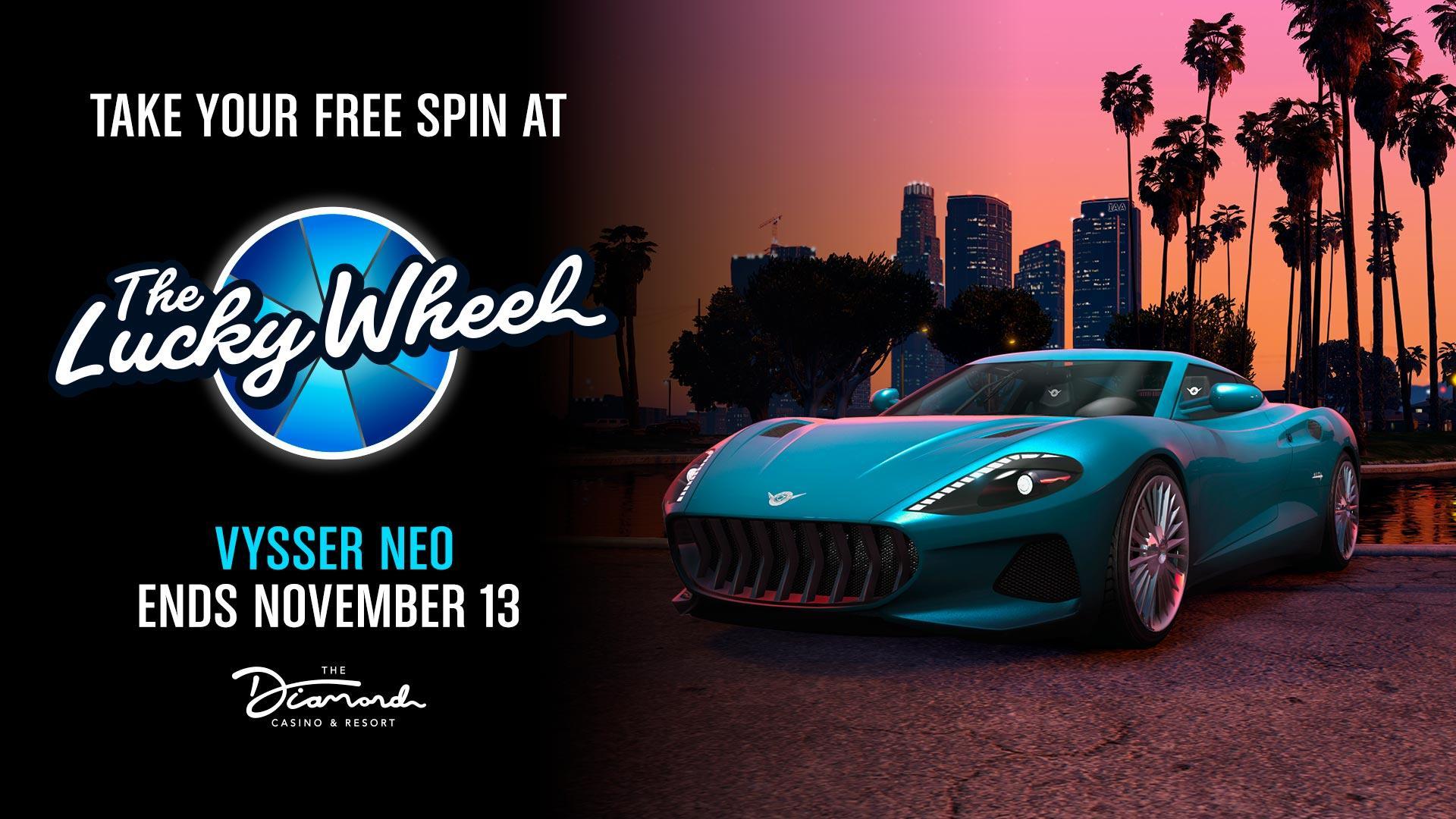 Stop by the lobby of The Diamond Casino & Resort and give the Lucky Wheel a spin for the opportunity to win GTA$, RP, clothing and more. This week's top prize is the Vysser Neo.
Discounted Content In-Game
All Garage Properties – 35% off
Ocelot Locust (Sports) – 25% off
Pfister Comet Retro Custom (Sports) – 40% off
Karin Sultan RS (Super) – 40% off
Vapid GB200 (Sports) – 40% off
Grotti Itali GTO (Sports) – 40% off
Grotti Turismo Classic (Sports Classic) – 40% off
Hijak Ruston (Sports) – 40% off
Declasse Drift Tampa (Sports) – 40% off
Vapid Flash GT (Sports) – 40% off
Vehicle Armor – 40% off
Bulletproof Tires – 40% off
Benny's Upgrades – 40%
Brakes & Handling – 35% off
Suspension – 40% off
Transmission – 40% off
Engines – 40% off
Twitch Prime Benefits & Discounts
Twitch Prime members who linked their Twitch and Rockstar Games Social Club accounts can buy Fort Zancudo Hangar 3499 and the Lago Zancudo Bunker and receive a full rebate on the base property after purchase. In addition to an extra 10% off all of the vehicle, upgrade and garage discounts listed above, players with a connected Twitch Prime account can take 80% off the Truffade Nero and the Coil Cyclone hypercar, for good measure. To ensure access to future benefits, make sure to visit Twitch Prime and sign up.