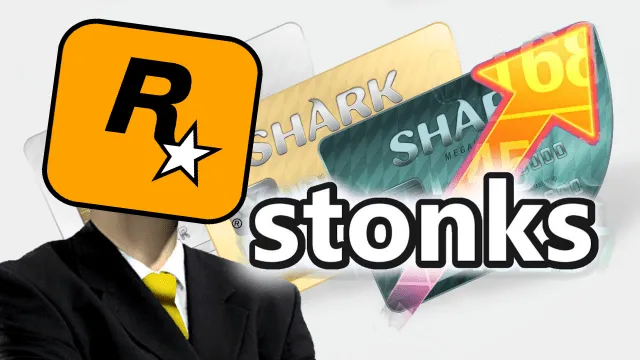 Everyone has their opinion on the infamous Shark Card, you can barely discuss GTA without bringing them up these days. Love them or hate them, however, they'll be here to stay. It's highly unlikely that Rockstar will scrap the feature that allows them to create large, free content patches whilst making their billions of dollars.
A Sizeable Introduction
When they were originally released shortly after the launch of Online in 2013, you could purchase up to $3.5 million. It doesn't seem much, but that could net you the fastest car in the game, fully upgrade it and completely refurbish your brand-new wardrobe in the most expensive apartment. These days, you could maybe get a car that's almost definitely going to be immediately blown up in your standard public lobby.
Over time, Rockstar introduced the Megalodon $8 million Shark Card. This was priced at $100 in the wild world of real life, or £65 if you're in the UK. Whilst this is technically better value than the rest of the cards, it's a high cost for an amount of money that will only allow you to purchase a Doomsday Heist facility and a medium-range car.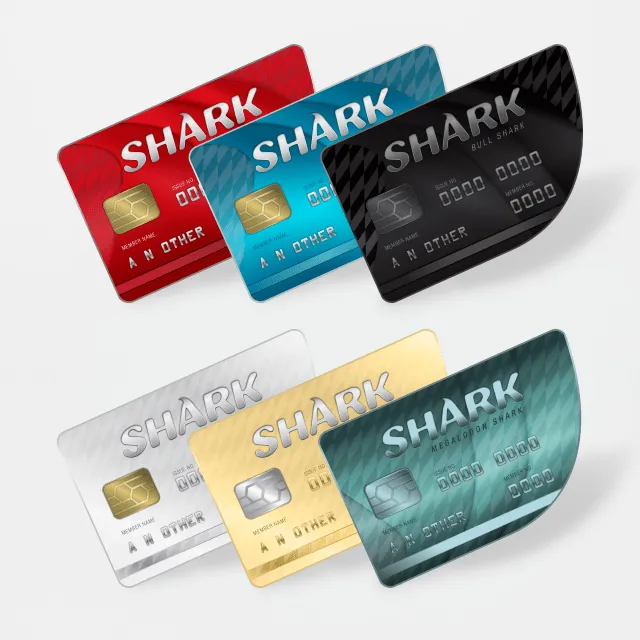 A Realistic Economy
GTA Online has had a serious case of inflation, a new Mini will cost you more than an older Ferrari for example. Pay-outs of both missions and Shark Cards have remained the same, for most part. Now Rockstar could, and should, increase mission pay-outs by 200% – 300% to allow players to start earning a fair wage for a, well, less than fair day's work.
The main thing Rockstar should do, however, is allow players to get more bang for their buck out of the Shark Cards they purchase. How would they do this? Keep each price the same, but multiply each card's value by 2.5 – This alteration would result in the following:
Shark Cards Proposed Adjustments
*US translations are rough estimates
| NAME | PRICE | OLD PAYOUT | NEW PAYOUT |
| --- | --- | --- | --- |
| Red Shark Card | £1.99 / $2.50 | $100,000 | $250,000 |
| Tiger Shark Card | £3.20 / $4 | $200,000 | $500,000 |
| Bull Shark Card | £5.99 / $7.50 | $500,000 | $1,250,000 |
| Great White Shark Card | £11.99 / $15 | $1,250,000 | $3,125,000 |
| Whale Shark Card | £30 / $37 | $3,500,000 | $8,750,000 |
| Megalodon Shark Card | £64.99 / $100 | $8,000,000 | $20,000,000 |
As you can see, the adjusted prices are much more fitting within the new GTA Online economy and make Shark Cards more accessible to players without as much money to spend on the game. Arguably, this could also boost sales for Rockstar, as it would give more incentive for players to purchase the cards.
Perhaps the Great White card and the Whale Card can have bonus cash respectively boosting them to $3.5 million and $9 million, as they're two of the most frequently purchased cards and currently known for having the best value of the set.
As unlikely as it is for Rockstar to make changes to the Shark Cards, the community showing interest in such a change would make it that little bit more likely to happen – If not in this version of GTA Online, we can certainly hope for the next, but that's for another story.
Feel free to comment more suggestions of adjustments to Shark Cards that could be made, or new tiers which could fit into the system.