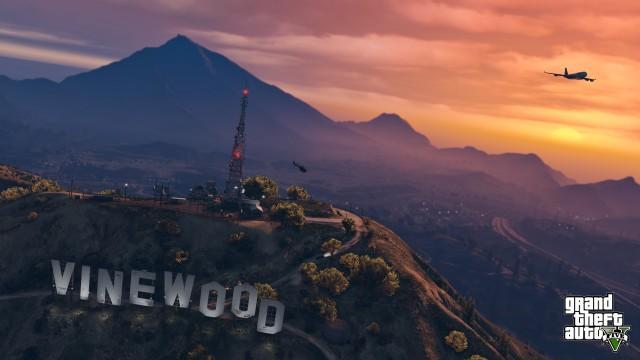 As announced last year, we know that GTA V will be getting another expanded and enhanced edition for PS5 and Xbox Series X platforms, which will be released in the second half of 2021.
This also includes the release of a Standalone Version of GTA Online, which "will continue on to the new generation with more new updates exclusive to the new consoles and PC" - and will be free on PS5 for the first 3 months.
Other than this information mentioned in the initial announcement, Rockstar still hasn't released any more details on the next-generation versions of GTA V and GTA Online.
However, in the latest GTA Online Update, there were some new lines of code that were added to the game files that hint at what we can expect when the new versions drop on PlayStation 5 and Xbox Series X.
This new information was found and posted on the GTA Forums by alloc8or and Tez2, which are known in the community for finding very reliable information in the files of the game. Here below we breakdown what has been discovered and what this could mean for the next-gen editions of GTA V and GTA Online.
GTA Online Character Transfer on PS5 and Xbox Series X
When it comes to Character Transfer, it looks like we will be seeing a repeat of what happened when the game released on PS4 and Xbox One, and then later on PC.
A new struct was added to the game files called "CHasCharacterToTransferDecisionPage", which seems to confirm an interface asking the player to transfer their existing character.
So according to this, existing players will be able to transfer their GTA Online characters and progression once again, to either PlayStation 5 or Xbox Series X, from any current platform.
The struct does mention a "Decision", likely meaning that this will just be a one-time transfer, just like it happened on the previous generation of consoles.
Also, if history is any indication, after transferring your character to PS5 or Xbox Series X, you can continue playing with him/her on your PS4 or Xbox One, but the progress won't be shared with the character you transferred to your new version.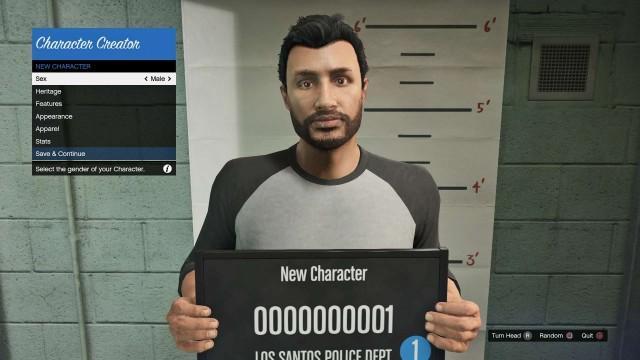 Enhanced GTA V using RDR2 RAGE Engine?
Another interesting struct that was found in the game files with the latest GTA Online Update, is "rage::fwuiMessageBase", which is from the version of the RAGE Engine used in Red Dead Redemption 2.
This could mean that the enhanced version of GTA V on PlayStation 5 and Xbox Series X could use the RDR2 version of the RAGE engine, which is obviously a lot more modern and advanced.
What changes could we expect if the RDR2 RAGE was used on GTA V? According to the opinion of the insiders that found these files, one major change would obviously be the graphics, which would be updated to look as good as they do on Red Dead Redemption 2. GTA V would also become a lot more optimized, smoother, and responsive when it comes to the performance of the overall game. We should see higher FPS and more polished textures.
However, it's unknown whether there will also be actual mechanical and gameplay changes: an updated RAGE engine could mean a revolutionized gameplay with updated animations. But Tez2 mentioned he doesn't expect something drastic like that, and that it's best to keep realistic expectations for the enhanced edition. A gameplay overhaul is much more likely to be expected for GTA 6, rather than the enhanced version of GTA V.
Some users mentioned how it would be great to have the RDR2 melee hand-to-hand combat system ported into GTA V, and we can definitely agree that would be an awesome addition. If we consider that the PS4 and Xbox One editions introduced a plethora of new animations with the addition of First Person Mode, a melee upgrade could actually have a chance of happening.
When it comes to the PC version, it's very likely that any enhancement added with the PS5 and Xbox Series X releases would be simply released as a Title Update on PC. It's hard to imagine that PC players would have to buy a separate edition of the game just to get the new graphics and improvements.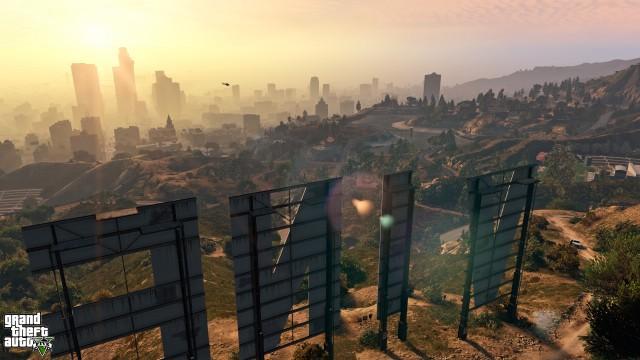 Improved User Interface
Another change that the RD2 RAGE engine could bring is enhancements to the UI since that was improved on RDR2.
GTA Online could definitely benefit from an improvement to the User Interface, as many things feel outdated, especially with the huge amount of content that you have to go through. One change we would like to see is a smoother way to access your items, such as armor and snacks, as it feels clunky to have to scroll through the Interaction Menu to get there.
Perhaps an "Item Wheel" similar to the one that we have in Red Dead Redemption 2 could be a great addition to GTA Online.
One thing that we know for sure is that the PS5 and Xbox Series X versions will introduce a new "Landing Page", as there is a new struct called "uiLandingPage_GoToStoryMode". We can expect this interface to be similar to the one in RDR2, where you start the game and you can choose whether to go to Story Mode or GTA Online.
There is also a new struct called "CStoryModeAvailableDecisionPage". This likely refers to a message that players of the Standalone version of GTA Online will receive when they opt to also purchase the Story Mode of GTA V, which is exactly what happened when the Standalone version of Red Dead Online was released.
We created a GTA Online PS5 Menu Concept, inspired by the Red Dead Online current Menu, that also features the Transfer Character option.
#GTAOnline Expanded & Enhanced:
PS5 Version - Main Menu Concept

I was inspired by the #RedDeadOnline Menu and I featured the Character Transfer option.@RockstarGames pic.twitter.com/fOVBuEC5Dv

— John M (@JohnM90GTA) January 9, 2021
Hopefully, Rockstar will release more official information soon about the expanded and enhanced editions of GTA V and GTA Online. The next-gen versions are scheduled to release in the second half of 2021, so it's not too far away! We will of course keep you updated as soon as we know new information.