Today GTA Online receives a new Job Creator for the Arena War Update, along with 7 new RC Bandito Races, plus Double Cash Bonuses and more...
7 new RC Bandito Races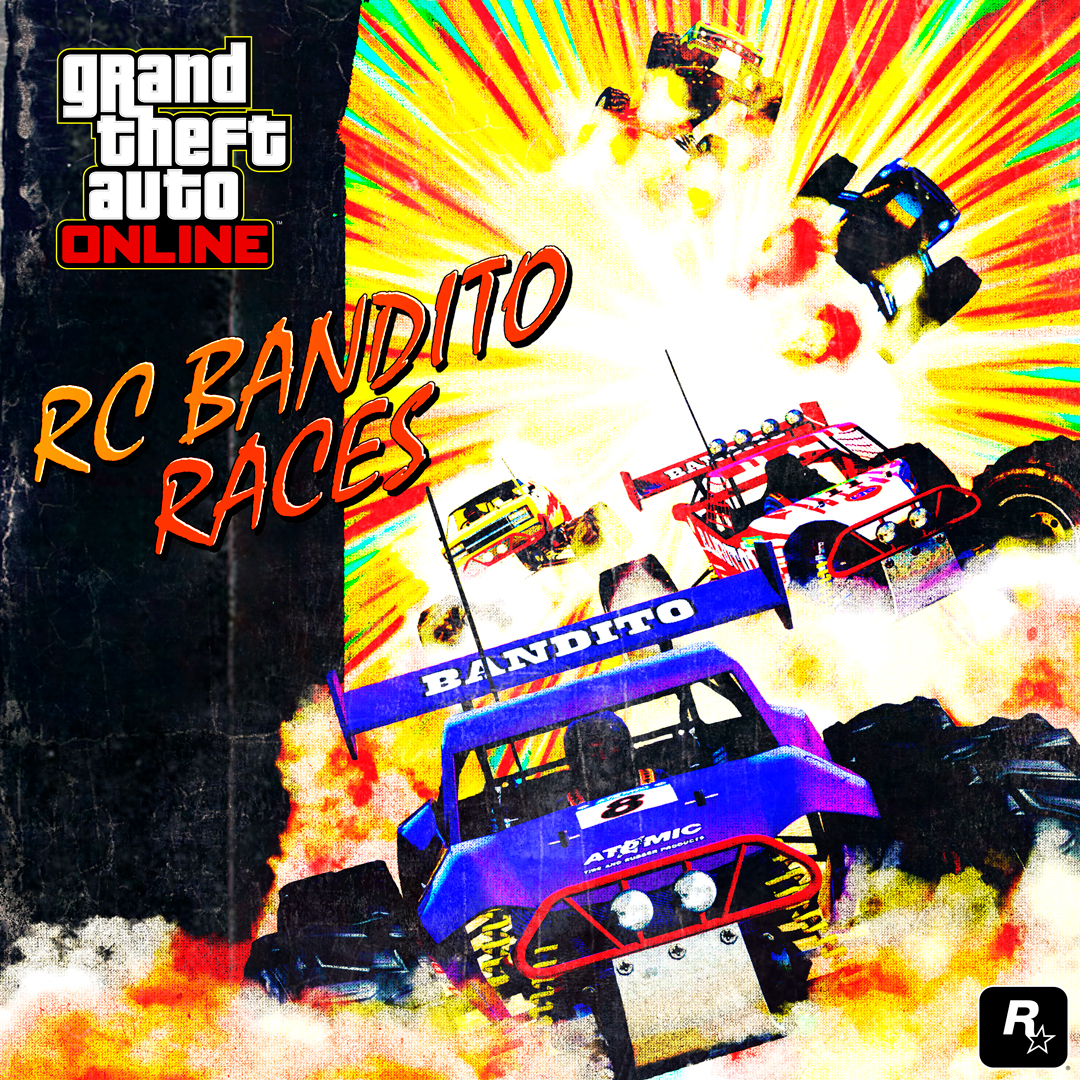 All 15 RC Bandito Races will be awarding Double GTA$ and RP through March 6.
Arena War Creator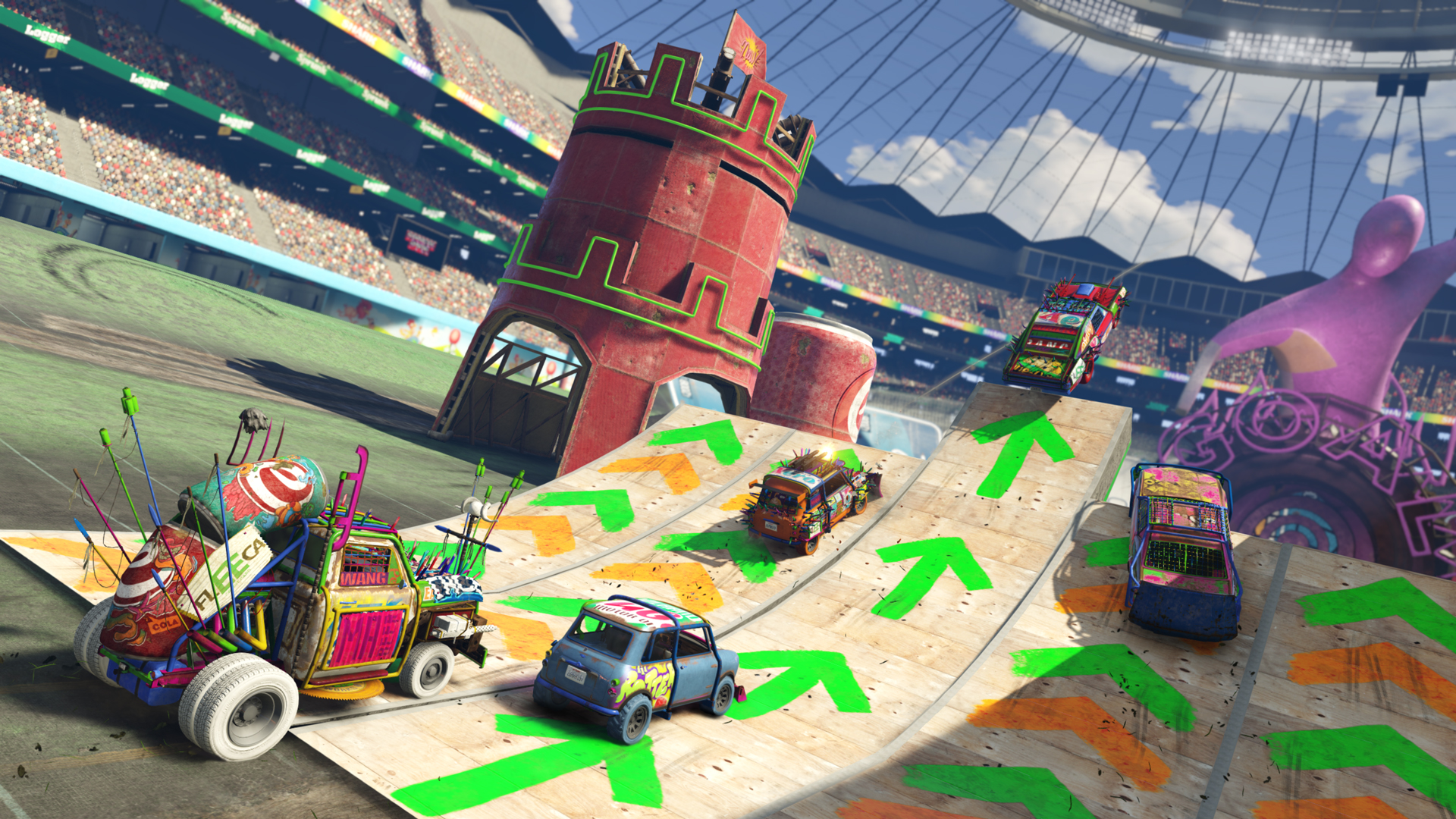 Become an architect of mass destruction and mass entertainment in one fell swoop with the Arena War Creator, now available in GTA Online.

Using any of the Arena Contender vehicles, create your own Arena Vehicle Deathmatches and Arena Races using the Future Shock, Apocalypse and Nightmare styles. Set special lighting rigs and arena props and practice your maniacal laughter for when your friends say they have what it takes.
Additionally, After Hours vehicles - including the Pegassi Oppressor Mk II and the Declasse Scramjet, along with many others - are now available to use in other Creator modes.
Rockstar also added the ability to remove a number of fixtures in the Race Creator. After placing a checkpoint in a race, use the Fixture Removal tool in the Placement Menu to remove up to 25 items from the map including road signs, lamp posts and more.
There's also a series of Creator Guides on Social Club that has been updated to include Arena War. There you can also find guides for the other Creator modes as well.
GTA Online Bonuses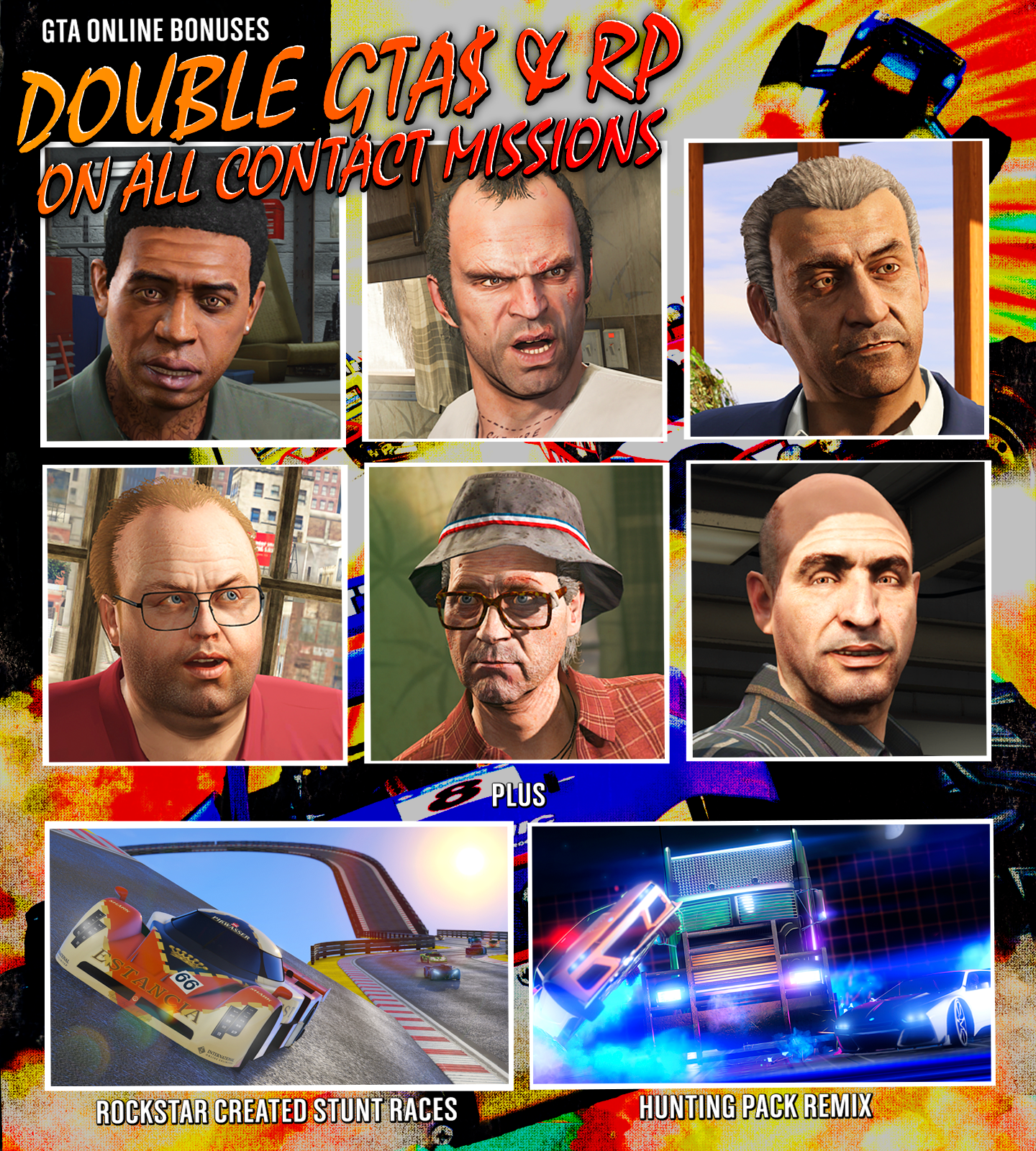 Double GTA$ & RP on all RC Bandito Races, in all Contact Missions, Rockstar Stunt Races and Hunting Pack (Remix).
2X Salary for all Bodyguards and Associates.
Freemode Business Battles Bonuses and Unlocks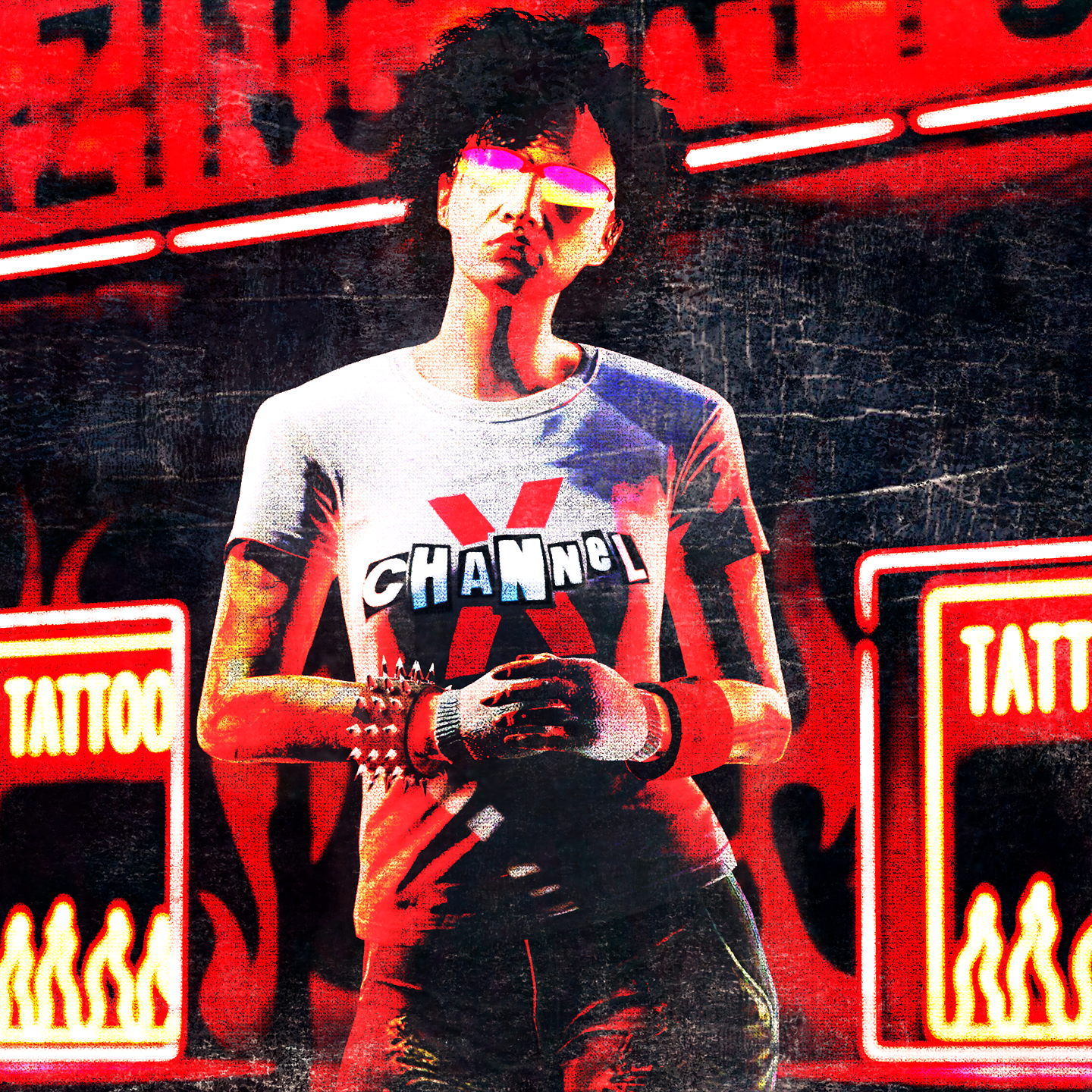 Play Freemode Business Battles this week for your chance to unlock the t-shirts listed below and a bonus of GTA$50,000.
Channel X Tee
Rebel Radio Tee
MTL Tee
JoBuilt Tee
Arena War Discounts:
Arena Workshops – 30% off
Arena Mechanic – 30% off
Arena Scarab – 30% off
Arena Imperator – 30% off
Arena Brutus – 30% off
Arena Vehicle Weapons – 30% off
Arena Vehicle Armor Plating – 30% off
Arena Vehicle Vertical Jump – 30% off
Arena Boosts – 30% off
Arena Bodyworks - Blades, Spikes & Rollcages – 30% off
Properties Discounts:
Offices – 30% off
Special Cargo Warehouses – 30% off
Nightclubs – 30% off
Hangars – 30% off
Bunkers – 30% off
Vehicle and Modifications Discounts:
Mobile Operations Center – 30% off
Mammoth Avenger – 30% off
Elegy Retro Custom upgrade – 35% off
Pegassi Tempesta – 35% off
Överflöd Entity XXR – 35% off
Brakes & Handling (land and aircraft) – 30% off
Hoods – 30% off
Neons – 30% off
Spoilers – 30% off
Skirts – 30% off
Turbo – 30% off
Bullet Proof Tires – 30% off
For more information on all the latest GTA Online bonuses and coming events, head to the Social Club Events page.
GTA Online Feedback Update:
Rockstar updated the Feedback section of the official GTA Online site to better serve as your one stop destination to share important gameplay experience feedback with them. Now featured a new, easy-to-use interface and distinct categorizes for all aspects of the GTA Online experience. Continue telling them what you like, what you don't like, and what you want to see in future GTA Online updates.
https://www.rockstargames.com/GTAOnline/feedback
Arena War Soundtrack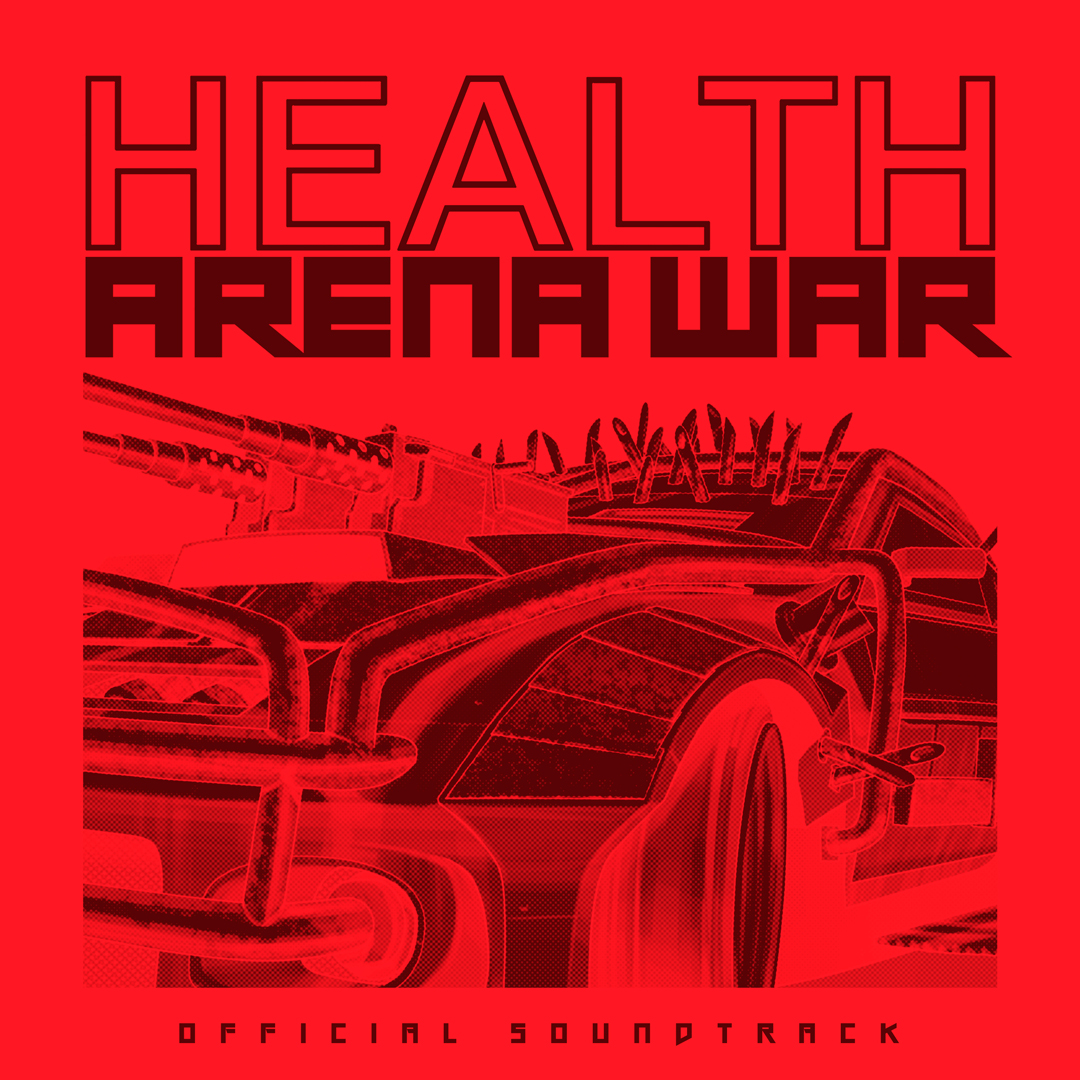 The Grand Theft Auto Online: Arena War Official Soundtrack will be available this Friday March 1st. Featuring new music from our friends HEALTH, the artists behind the original score for Max Payne 3 (and featured on Radio Mirror Park in GTAV with their single High Pressure Dave), the Arena War Official Soundtrack features exclusive songs created specifically for Arena War.