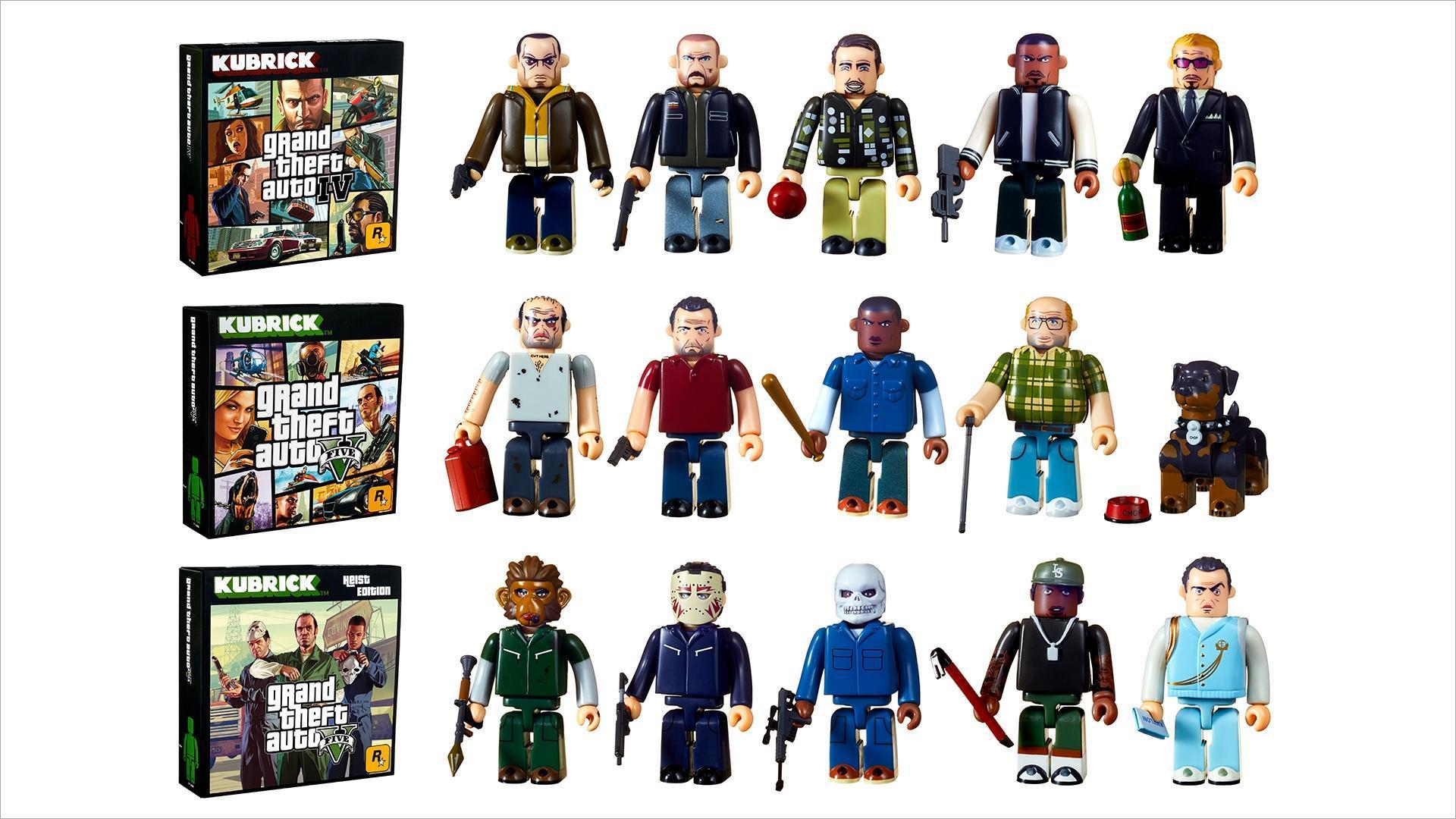 More Rockstar Games collectibles are in-bound, this time in the likes of Grand Theft Auto Kubrick sets, with sets for GTA IV: Niko, Roman, Brucie, Luis, Gay Tony, and GTA V: Trevor, Michael, Franklin, Lester, Lamar, Chop, Chris Fromage, and variants of Michael, Franklin and Trevor with signature masks.
This comes a day after Rockstar Games presented the Red Dead Redemption 2 limited-edition gear and collectibles range. We think these kubricks look very cool and would suit a GTA collectors shrine well. Check out below for images and full details from Rockstar. The Kubrick sets are currently up for preorder from the Rockstar Warehouse and will be available September 14.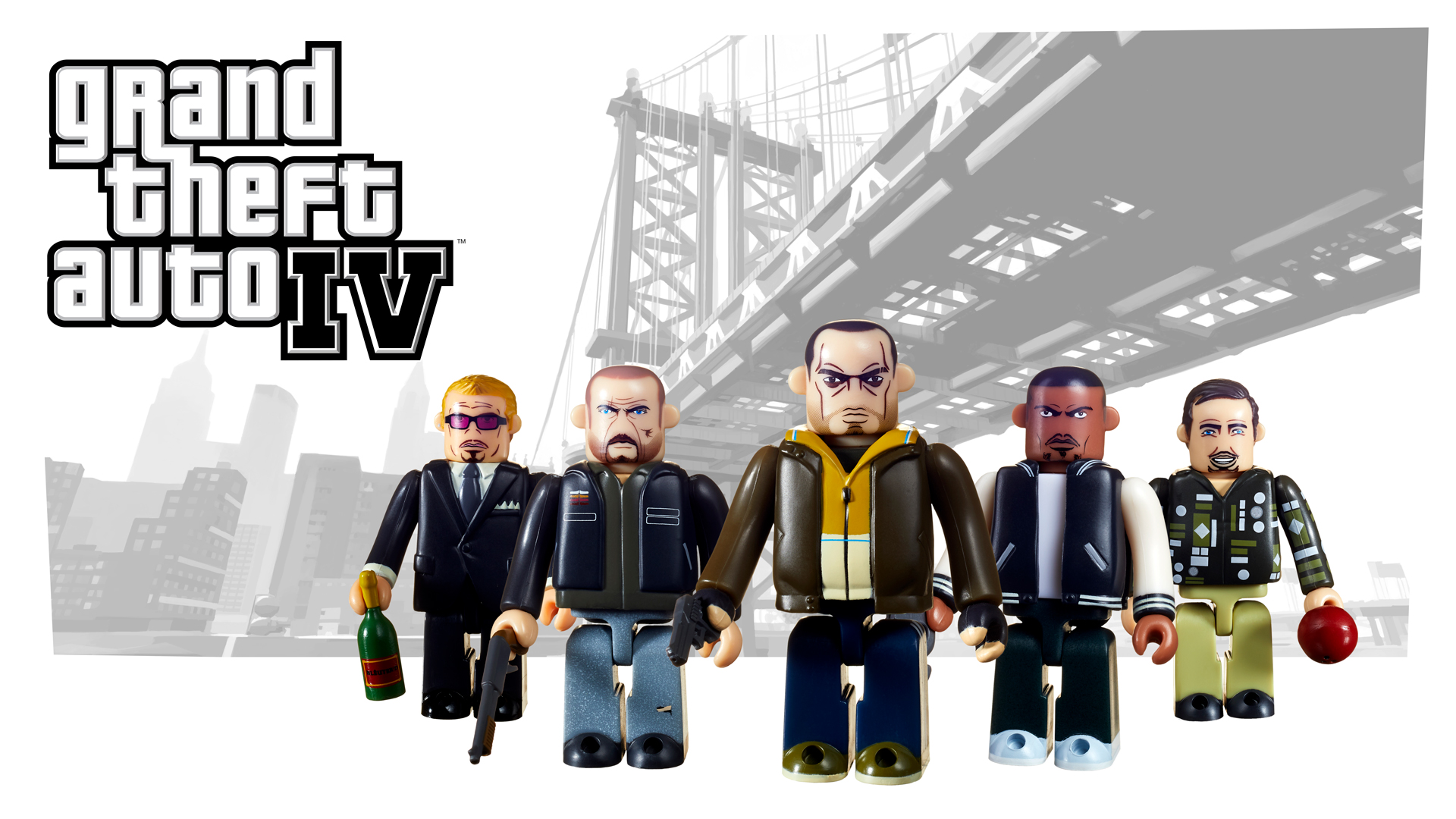 Grand Theft Auto IV Kubrick Set
To celebrate the recent ten year anniversary of Grand Theft Auto IV, this Kubrick Set features European ex-military hard man and Liberty City immigrant Niko Bellic along with his hustling cousin Roman. Johnny Klebitz - veteran member of The Lost biker gang and star of The Lost and Damned - also features alongside both Luis Lopez and Tony Prince from The Ballad of Gay Tony.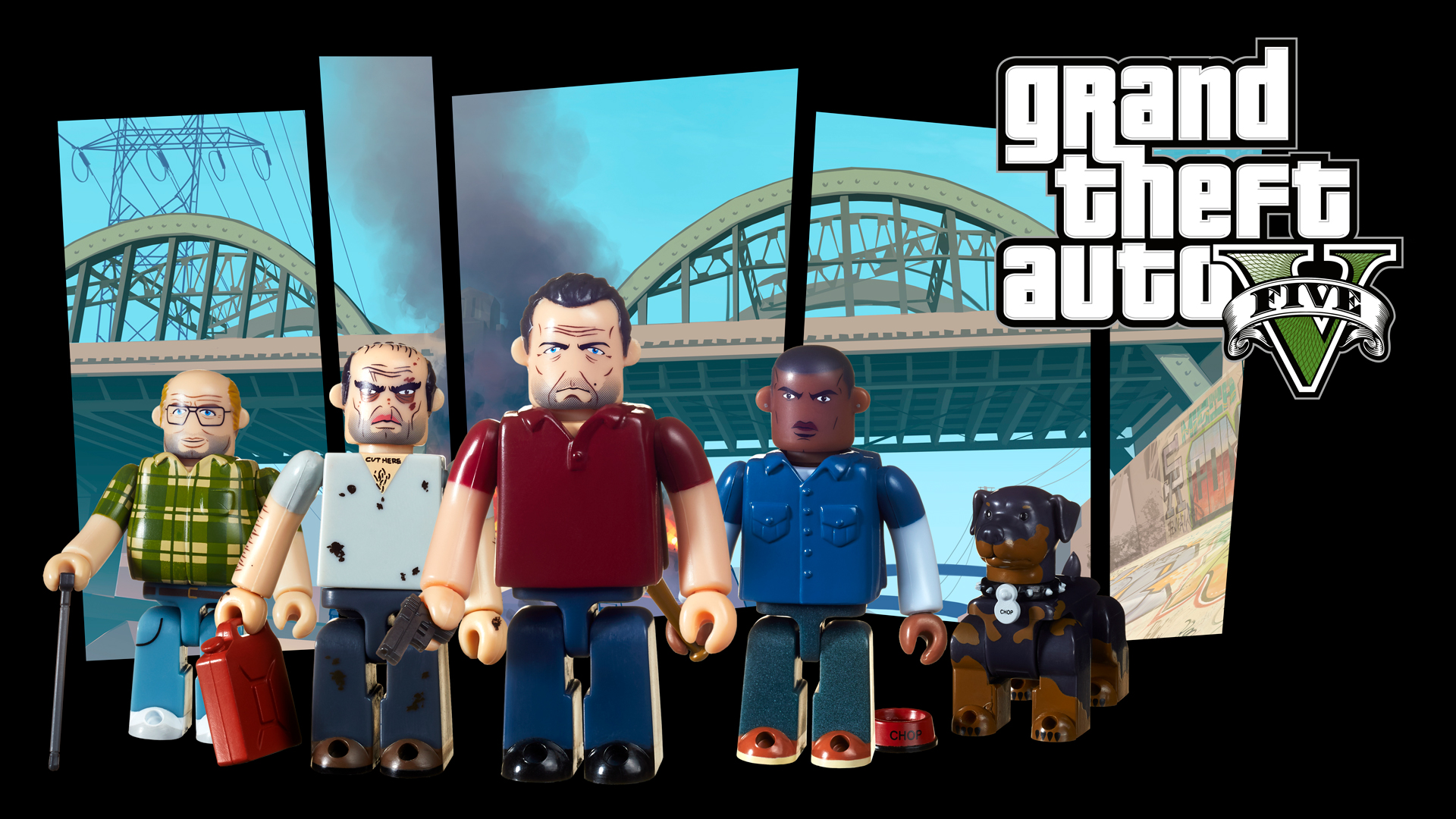 Grand Theft Auto V Kubrick Set
This Kubrick Set features the three main characters from Grand Theft Auto V; middle-aged ex-con Michael De Santa, his criminal protégé Franklin Clinton, and everybody's favorite maniac Trevor Philips. They are joined by their man with the plan, Lester Crest, and Franklin's most trusted four-legged companion, Chop the dog.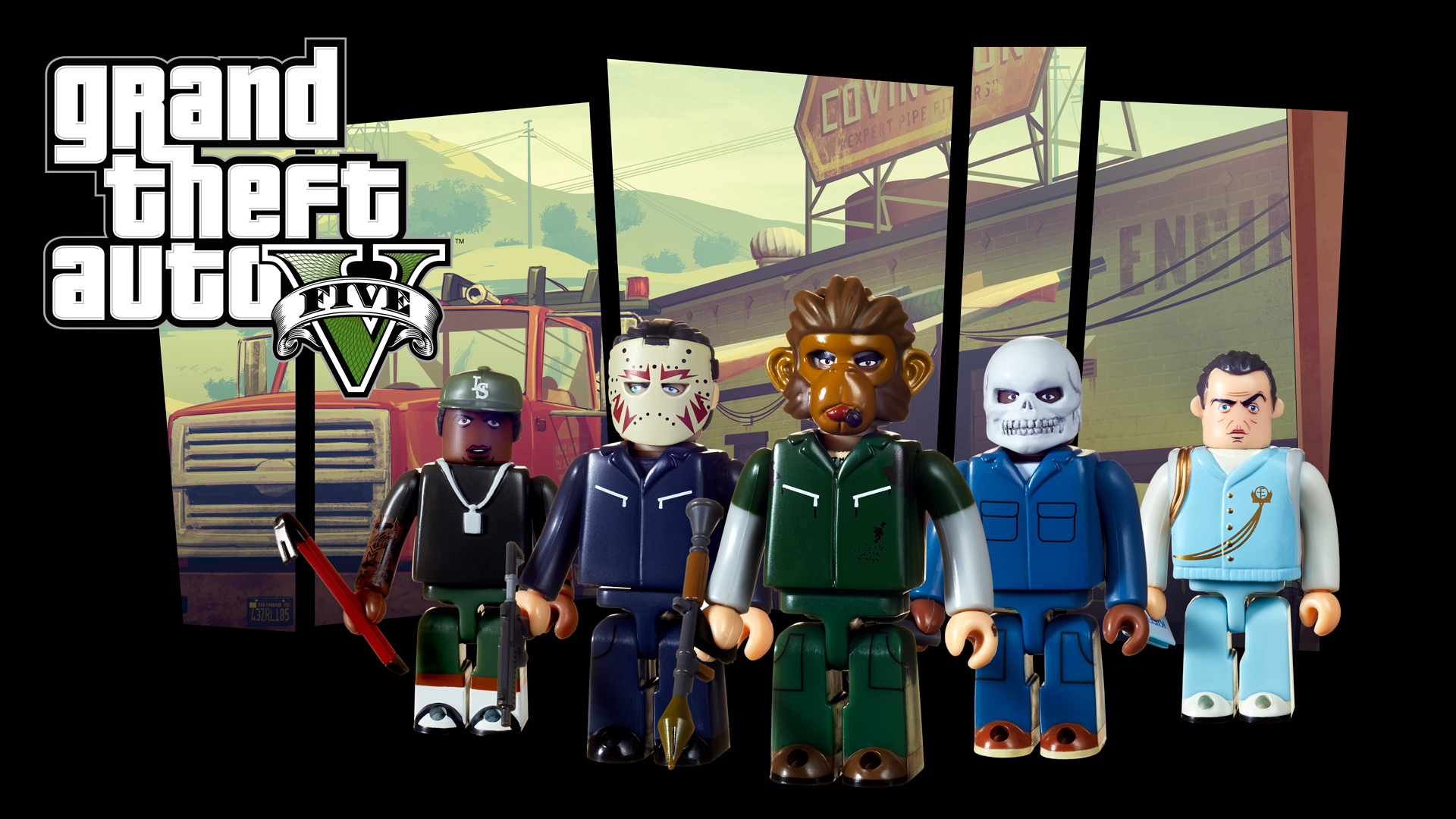 Grand Theft Auto V: Heist Edition Kubrick Set
Relive the danger and excitement of Grand Theft Auto V's heists with this Kubrick Set featuring the three main characters, Michael, Franklin and Trevor disguised in their overalls and masks from "Blitz Play", armed to the teeth and ready for action. Also included are Franklin's partner-in-crime Lamar Davis and Epsilon Program leader Cris Formage. Kifflom!