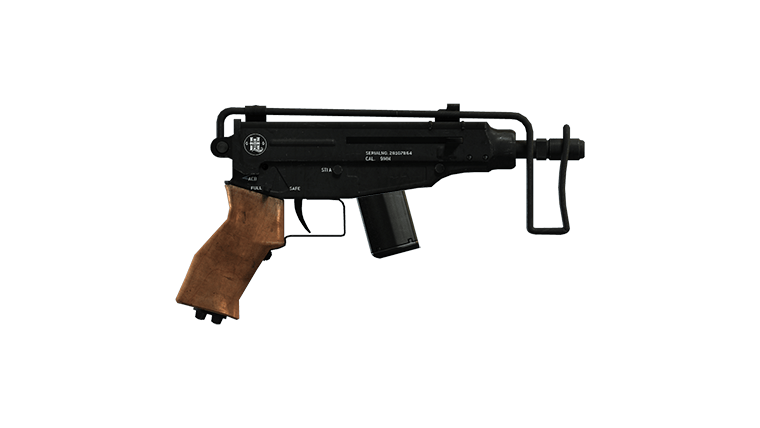 The Compact SMG is a weapon in the Machine Guns class that will be featured in Grand Theft Auto 6.
The design of the Compact SMG in GTA 6 is based on a real life Scorpion Mini-SMG. The in-game version of the weapon is manufactured by Hawk & Little.
This weapon also appears in GTA Online.
This weapon can be customized with various attachments and tints, which you can see below.
The Compact SMG has been confirmed to appear in GTA 6 from the leaked game footage shown on September 18, 2022.
Compact SMG: GTA 6 Info
Manufacturer

Hawk & Little

Weapon Class

Machine Guns

Modifications

Can be modified

Based on (Real Life)

Scorpion Mini-SMG
Ammo Capacity

20

Extended Ammo

30
Compact SMG: GTA Online Weapon Customization
Rounds & magazine
GTA Online

Rounds (40)

$75

Default clip (20 rounds)

Default

Extended clip (30 rounds)

$9,520
Tints

Black

Default

Army

$5,000

Green

$5,250

Orange

$5,500

LSPD

$5,750

Pink

$7,500

Gold

$10,000

Platinum

$12,500
Compact SMG: GTA V Screenshots