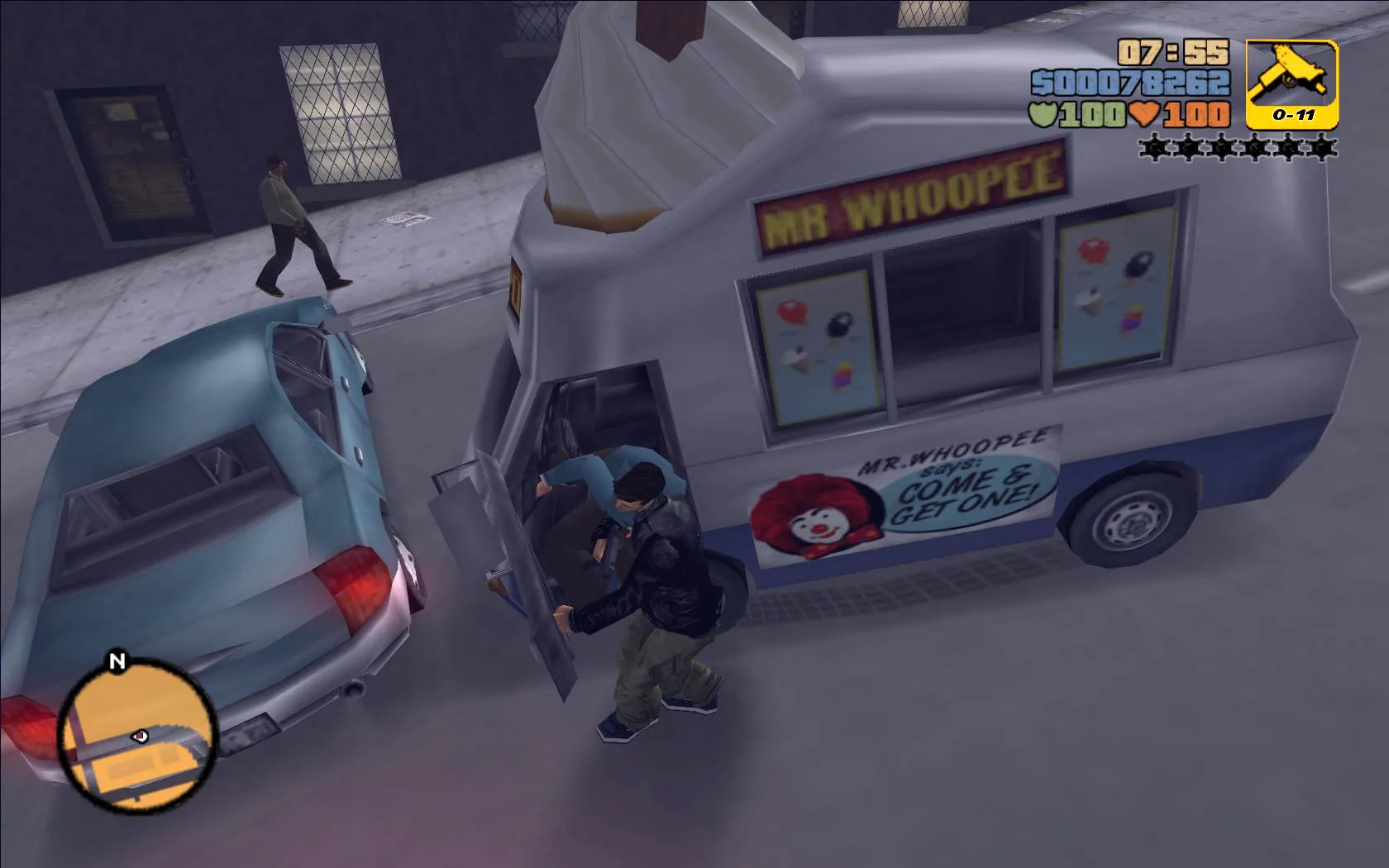 I Scream, You Scream is an optional Pay Phone mission in GTA 3, given to Claude by El Burro .
It's the 24° mission in GTA III in chronological order, and it takes place in Portland. It becomes available after completing Turismo .
This is an optional mission, but it is required for 100% completion of the game.
Claude bombs a group of gang members using an ice-cream van.
I Scream, You Scream: Mission Objectives
Pick up the briefcase in Harwood.
Find an icecream van.
Park the icecream van down at Atlantic Quays.
Press (buttom) to activate the Ice Cream jingle.
Exit the van then use the remote to detonate the Icecream van.
I Scream, You Scream: Mission Info
I Scream, You Scream: Video Walkthrough
Original Game Walkthrough (PS2, Xbox, PC):
The Definitive Edition Remaster Walkthrough: