The Eclipse Towers, Penthouse Suite 1 is one of the High-End Apartments properties that can be purchased in GTA Online, located in Rockford Hills, North Los Santos.
It has been added to the game as part of the 1.31 Executives and Other Criminals update on December 15, 2015.
This is a special customizable Penthouse Suite, with a selection of 8 interiors to choose from.
How to buy the Eclipse Towers, Penthouse Suite 1 in GTA Online:
The Eclipse Towers, Penthouse Suite 1 can be purchased from Dynasty 8 Real Estate for a price of $985,000.
The property comes with storage space for 10 vehicles.
Apartments Properties: Features & Customization
Property Information
Eclipse Towers, Penthouse Suite 1 Description:
Is the 1% starting to feel a little crowded? Are you tired of single-digit millionaires cluttering up your elevator and groping your bellboy? Do you need a new way of expressing your bottomless contempt for your fellow man? Look no further: this lavish penthouse suite at the best address in town is expensive enough to keep the riff-raff at bay until at least the next federal bailout. Access to our same-day redecorating service included as standard.
Map Location: Eclipse Towers, Penthouse Suite 1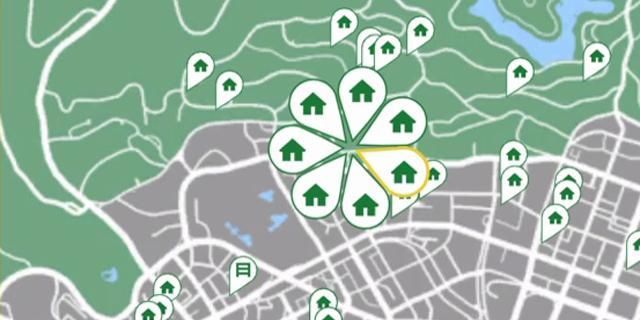 Release Information
Release Date

December 15, 2015

DLC / Title Update

1.31 Executives and Other Criminals

Game Edition

GTA Online

Platforms

PC

PlayStation 4

Xbox One
Custom Apartment - Interior Styles
Eclipse Towers, Penthouse Suite 1 Video