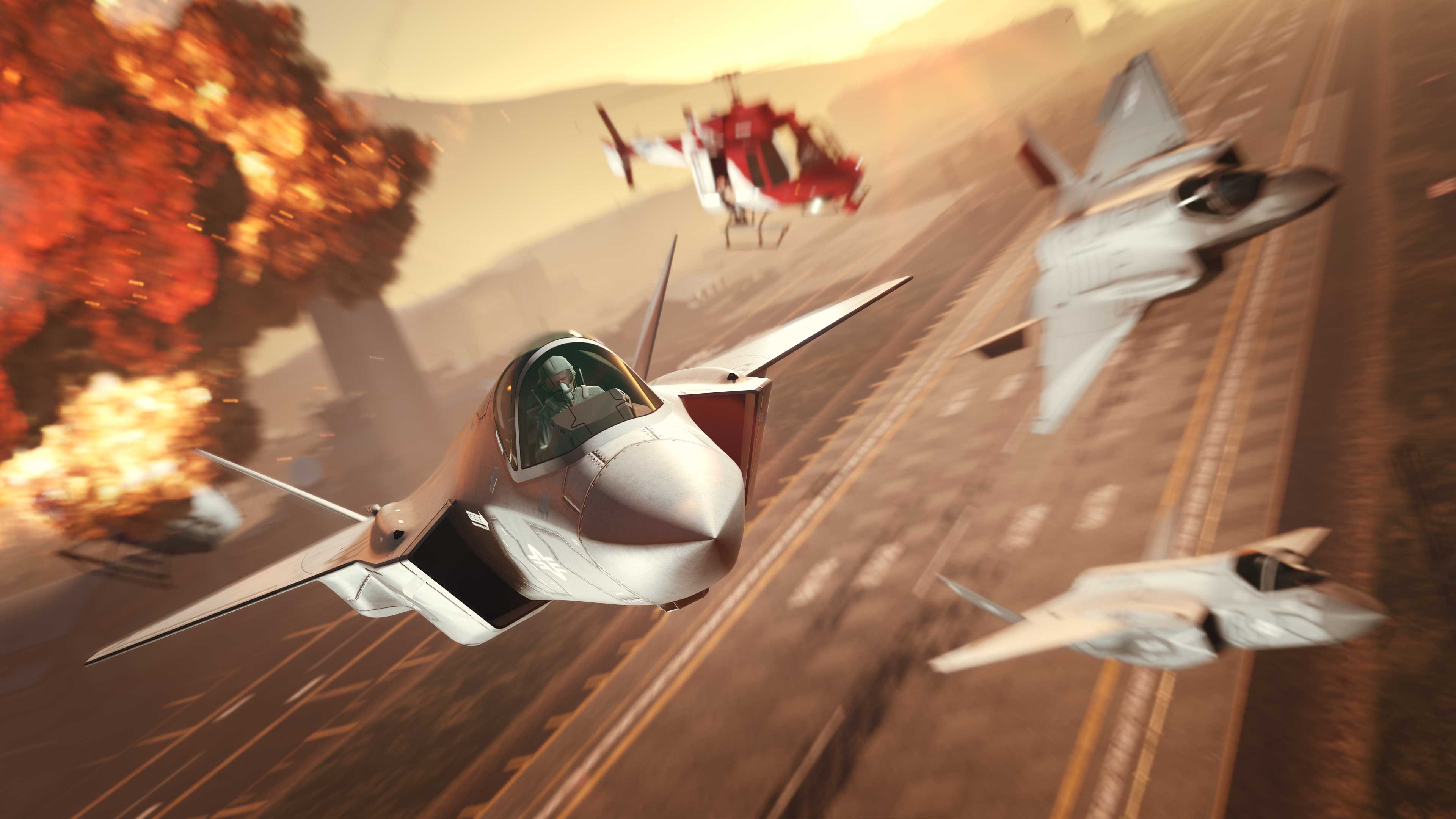 Rockstar Games just announced a new Update for GTA Online: San Andreas Mercenaries, coming June 13! All details below...
It's no secret Merryweather Security are as corrupt as everyone else in this town — but now there's talk on the street that these shady contract killers are scaling up and squeezing out any rogue competition across Southern San Andreas. For freelance professionals in the criminal underground, this could be the last straw — it's time to hit them where it hurts.

Take flight alongside a team of elite pilots and ex-military operators to do battle against the monolithic forces of San Andreas' largest private military in GTA Online: San Andreas Mercenaries, an action-packed new update spanning the streets, seas, and skies on June 13.
Expert aircraft mechanic and ace pilot Charlie Reed is putting together a squadron of proficient aviators and guns-for-hire known only as the Los Santos Angels to take on new lucrative private work, stealing sensitive data from server farms, conducting raids, and dropping explosive payloads on high-value targets across the state.
With Charlie's help, the Mammoth Avenger will become an enhanced aerial command center equipped with a new Operations Terminal and weapons system upgrades. Plus, you'll embark upon new ventures running valuable contraband on the ground as well as come across spontaneous opportunities to liberate cash and commodities from lucrative roving targets.
Both new and experienced smugglers will also benefit from a range of upgrades for Avenger and Hangar owners, including the ability to store and customize your Avenger from your Hangar, or even store and access your Avenger without owning a Hangar or Facility property. Get ready now: Gear up your team, prep your Hangar facility, set up your Avenger, and sharpen your smuggler skill set for the battle ahead.
With even more in the next action-packed update to GTA Online, including new random events, a brand-new Tactical SMG perfect for firing while driving, daily time trials, and much more, the sky's the limit this summer. Plus, look for more ongoing improvements to the entire GTA Online experience, with even more player-requested improvements on the way with the update, including:
When calling Mors Mutual Insurance, you'll be able to claim all destroyed vehicles at once.

An alternate sprint control option (hold to sprint) will be added to the Settings Menu.

Custom description tags for garages to help quickly locate your favorite rides.

The Willard Eudora and Albany Classique Broadway will become eligible for Taxi Work when using Taxi Liveries.

Updates to the Creator to incorporate additional props and weather options, including snow.
GTA Online: San Andreas Mercenaries will be available to all GTA Online players on PlayStation 5, PlayStation 4, Xbox Series X|S, Xbox One, and PC on June 13. Stay tuned for additional info to be revealed about this summer's update, including details on new gameplay, vehicles, activities, special upcoming weekly events & celebrations, and more.